Pastel, lace, tulle, ethereal.. If I were to pick a prom dress these would be my keywords to find the perfect dress. I never experienced a prom coming from an all-girls school but I got to experience a graduation ball though. I wore black because I was on my "rocker" phase. Hahaha! No regrets! But now I have transitioned to my girly kawaii lifestyle, these selection of

formal ball dresses

by
Picked Looks
would define my tastes now. Of course I'd wear them with a kawaii hairstyle, make up, and lolita shoes to complete the look. Somehow, they remind me of my idol, Etsuna Otsuka. These are something she'd probably wear too, don't they? So pretty!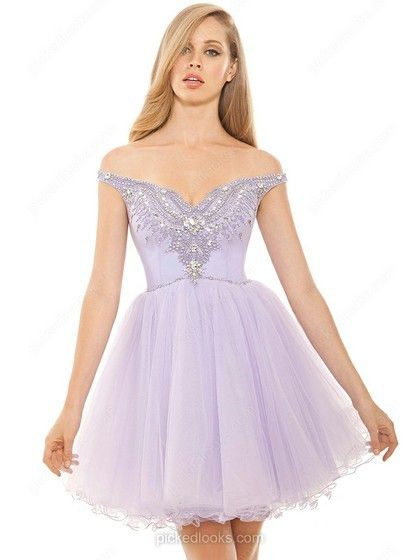 I liked this one because of the nicely done bodice and is very reminiscent of corsets way back in 1500s or the Elizabethan era. Bead work is carefully placed and designed..not too busy and just about right to give the dress the unique character it needs to stand out. And of course, the color. I love the very soft tint of lavender used here. It gives a dainty and youthful feeling to balance out the stiff structure of the bodice.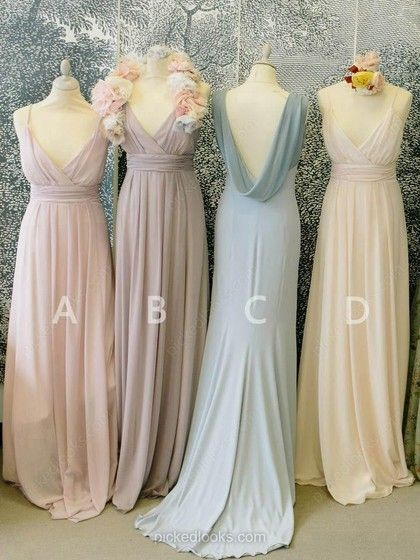 Pretty muted pastel colors on these Grecian inspired bridesmaid formal dresses. I love how simple they are so it depends on the wearer on how will they give it character and style. If I were to wear one, I'd probably either make it look like I'm a guardian fairy from a forest or a highborn lady from the regency era. Basic pieces like this are indeed very versatile.
Two of my favorite materials - french lace and soft tulle, in my most favorite color - peach blush, with my most favorite neckline - sweetheart! This dress is a dream come true. I love how the open back balances out the sweet and demure look to give it a pinch of sexiness thus giving out a mature/grown-up woman impression. I would probably wear it with a petticoat though because fluff is good!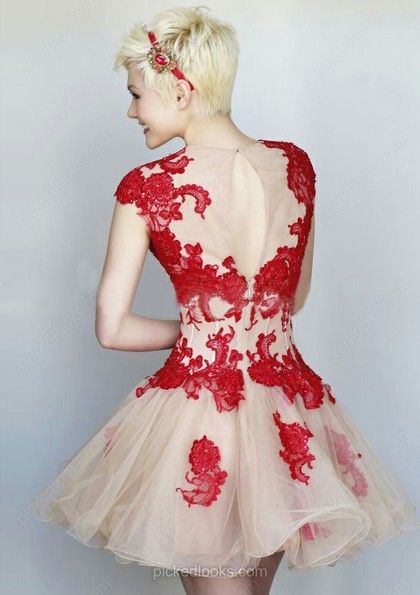 This is like a rebel-girl version of the previous dress. Shorter, binded waist, and striking color. The shade of red is strong and precise which makes the wearer seem like it too. While I find the styling in this stock photo with the model of pixie hair interesting and convincing enough, I think it would also look pretty with jet black long hair with full bangs, paired with a gothic lolita make up (smokey eyes and blood red lips) and styled with elegant gothic/victorian accessories and blood red nails! Ooohlala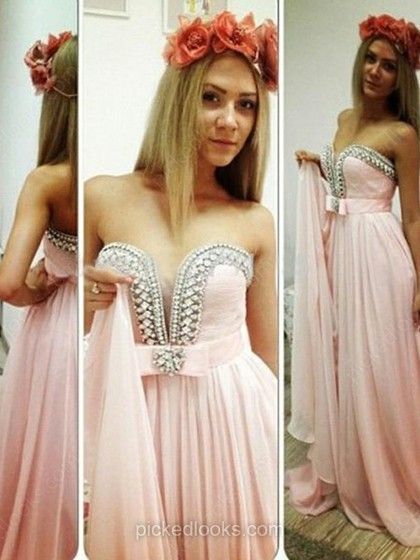 This dress gives me a 50s feeling.. probably because of the bow belt and the embellishments: diamonds. The very low neckline cut makes it modern but I'd probably wear it with a very big lace neck piece to cover some skin.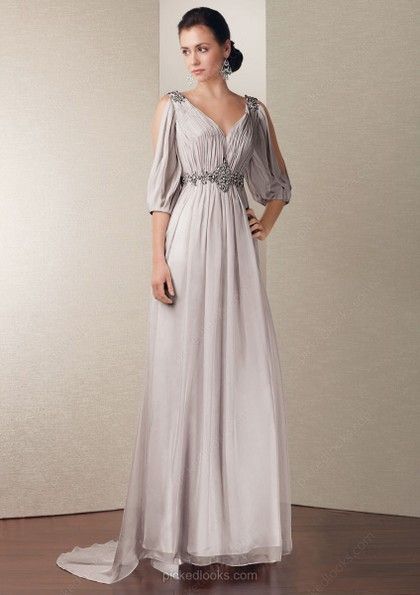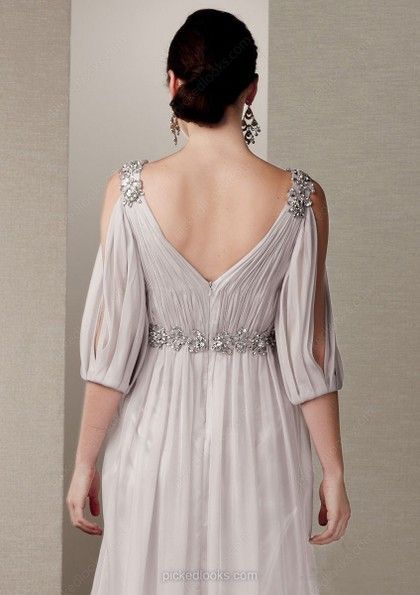 Another grecian inspired dress but with a more sophisticated finish. I love the sleeves and the draping on the bodice. The matte silver color would be really nice on any skin tone. I am a super fan of showing the shoulders subtly. Mmm, kind of considering designing a lolita dress inspired by this one. What do you think?
Okay.. This is a bit too sexy for my tastes but I love the treatment in this design. Heavy lace applique on the bodice, short skirt and overlaid with layers of tulle. It's kinda a fine line between "dress up" and "dress down" especially if that over skirt is detachable.. I think that would really be cool.


Picked Looks at pickedlooks.com
has over a hundred choices of formal ball dresses to choose from. Go check their website for more!