I was invited by Kawaii Kazoku, a cosplay events management in Baguio, to appear for this year's Jfusion as guest judge for their Lolita, Harajuku, and traditional fashion competition. Jfusion is a sub-event of their main event called Anicraze which was held last weekend, March 28-29, at Baguio Country Club.
We left Manila by 27th at 2am and arrived in Baguio by 8am. We were too early for our check-in time which was 2pm so we made the most our of our free time to stroll around in town. I'm so glad we did it because those 2 days involved so much work and engagement and being the introvert that I am, I got really tired that I just rested away the free times in between.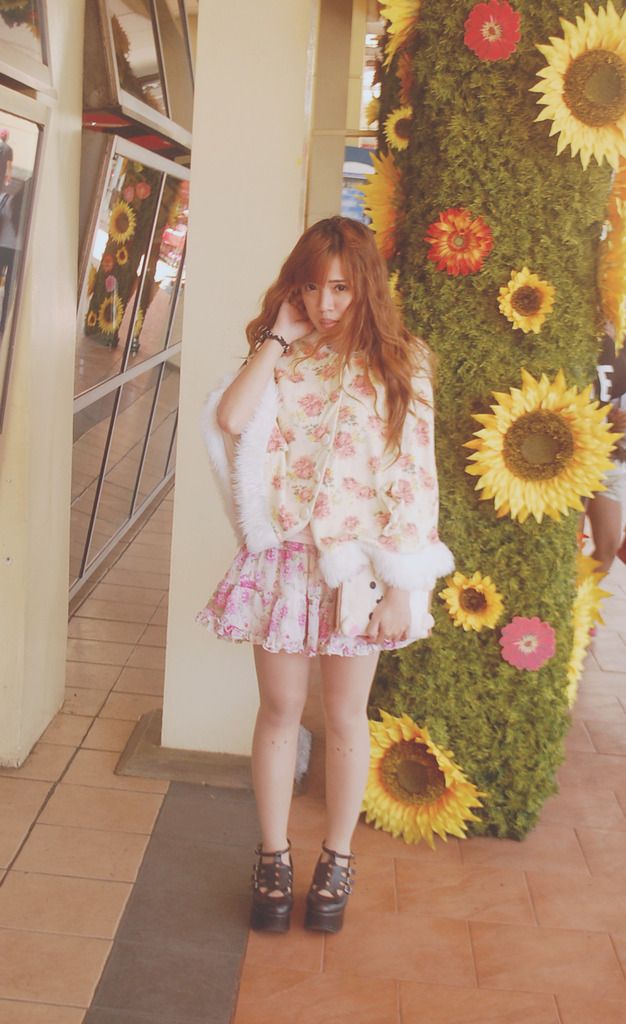 I was enjoying the cool breeze! In the day, the temperature would go from around 24C and would go down to around 19C by late afternoon to evening. Hannah, the event organizer and my new found friend (yay!) told me this is actually summer breeze already. I laughed because in Manila a 24C temperature is like heaven for most of us. Haha. My FB feed is seriously being spammed with "Ang init!" (So hot!") posts recently and it's still early summer! I fear for the April-May temp. huhuhuhu.
Day 1 outfit! capelet, skirt, shoes, Korilakkuma purse all from
Labyrinth Garden
Of course, Baguio wouldn't be complete without dropping by at their local ukay-ukays! This was just one of the few shops I got to visit. We weren't able to make the most out of thrift shopping though. I'm considering spending my birthday in Baguio this year just to go thrift shopping hahaha! Hmm. We'll see.
Relaxing view at Baguio Country Club's reception veranda.
Our cute cottage care of Baguio Country Club. My photo isn't enough to give justice to it's cuteness. I feel like we are in a village like those in RPG games. Haha!
After resting, we ended the day with a dinner and some light booze at Bohemian Cafe.
Event day! Mini photoshoot while we wait to be escorted to the hall.
inner dress, outer dress, tights, shoes from Labyrinth Garden | bonnet, bows, choker, and body chain from Dorotee Sweetlips | bracelet from Spring Marionette
Dorotee Sweetlips booth! I would like to thank everyone who came to meet me and bought from us!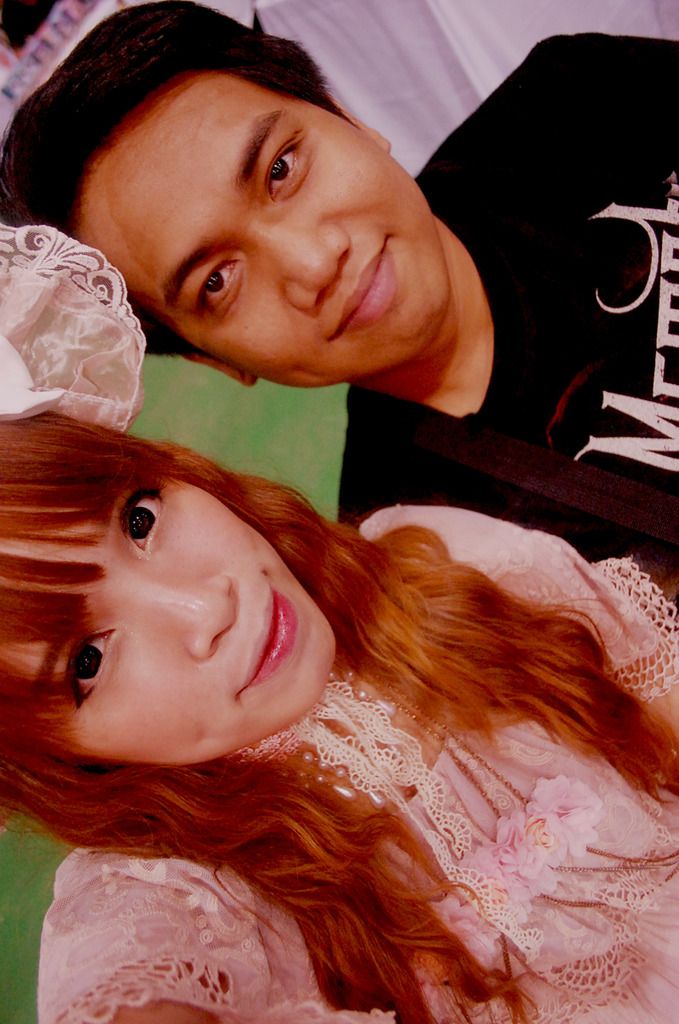 What I like about smaller communities like in Baguio is that it's intimate. There's a sense of home and belonging because the circle is small. I don't get that feeling now when it comes to Manila conventions.. Not really a bad thing though it's just this event kind of reminds me of the jculture community in Manila 8 years ago.
I spotted these cute animal toys at one of the artists' booth. Reminds me so much of Tea Pawty!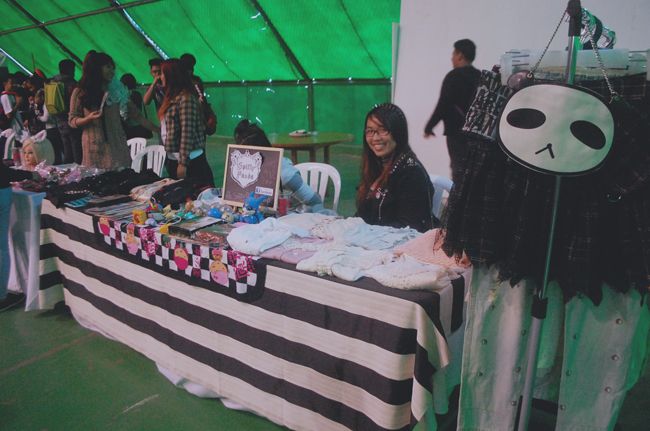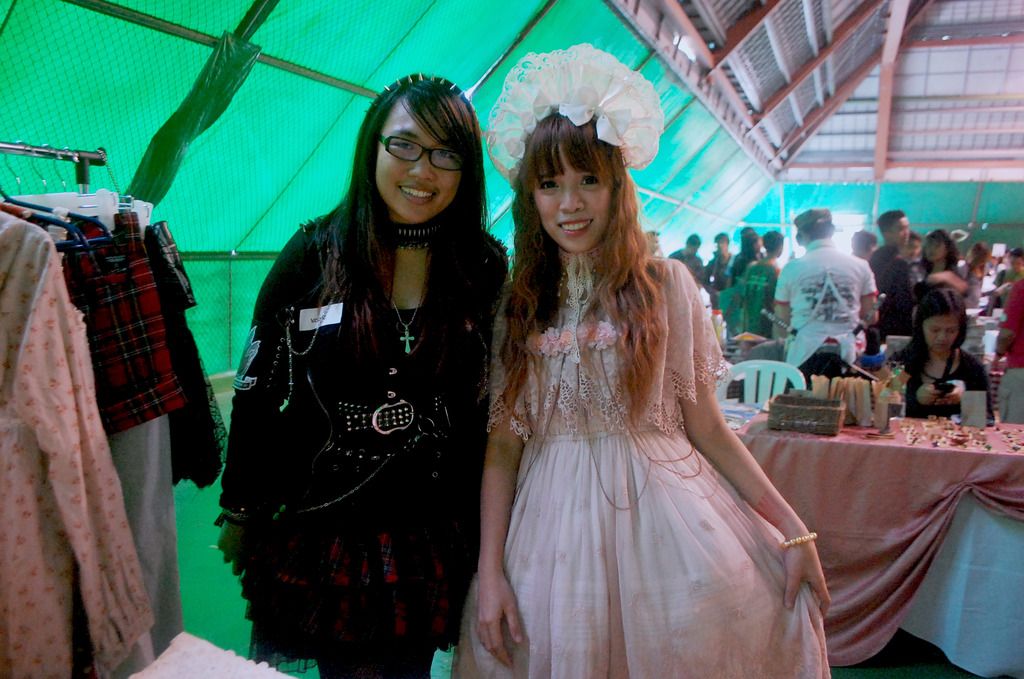 I met Melanie, the owner of Spiffy Panda shop! Spiffy Panda caters resale Japanese fashion which Melanie handpicks herself from local thrift stores. So happy of finally meeting her after years of just being connected online. I'm a fan of her eye in fashion and sense of style.
Kawaii girl beside Spiffy Panda's booth. I didn't catch her name but we had a nice chit-chat. huhuhu. Hi girl if you are reading this please keep in touch! :)
The competition started at around 1pm.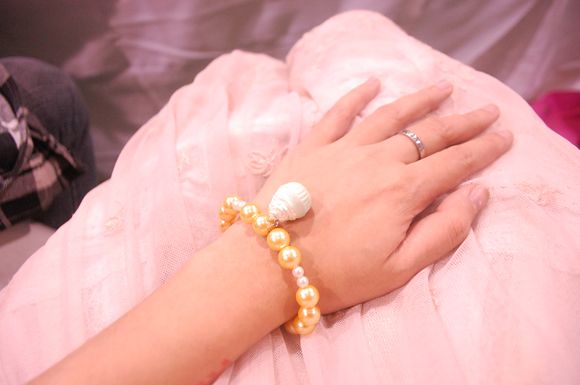 Spring Marionette cupcake bracelet~
I tried to take photos of all of my favorites during the fashion show but it was happening too fast. orz
Yuki Hana with her own qi lolita themed creation. She looks so much like Alodia in photos!
This girl's outfit is my favorite but lol fail photo. :))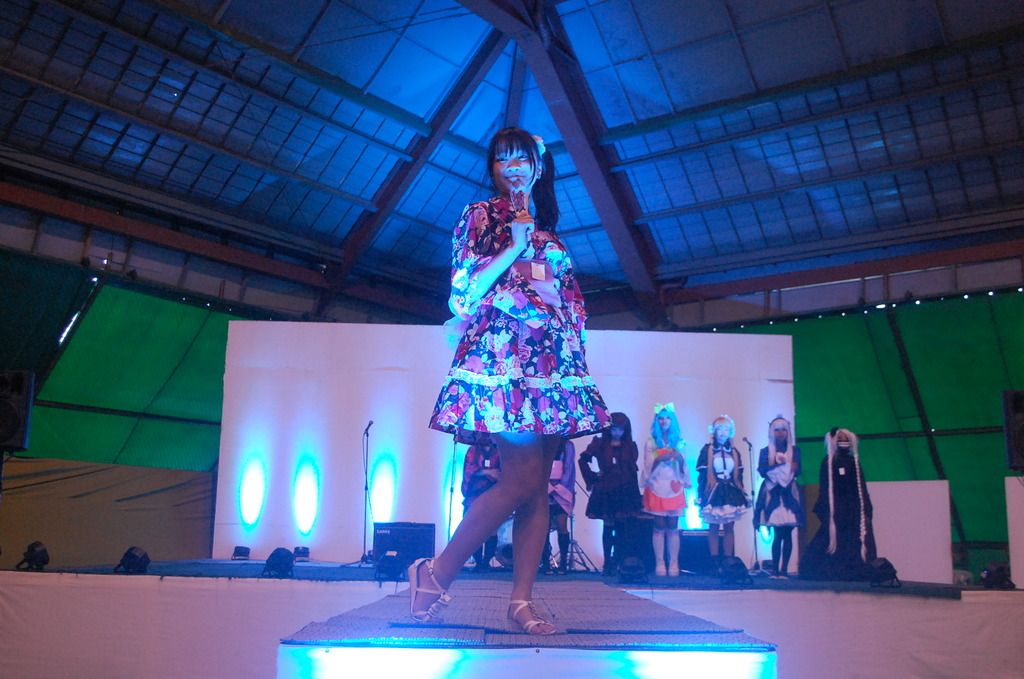 Day 2! Second day was dedicated to cosplay competition so we spent the day at the booth and meeting Dorotee Sweetlips subbies. Again, thank you so much for the support. <3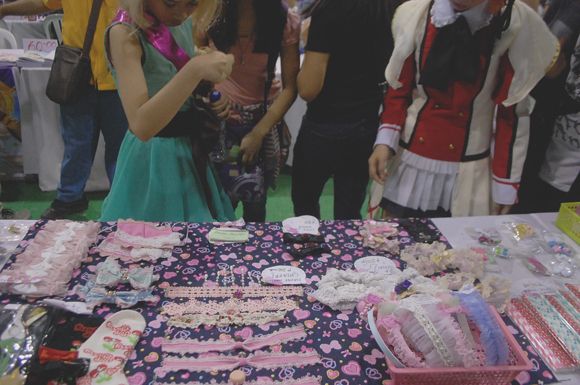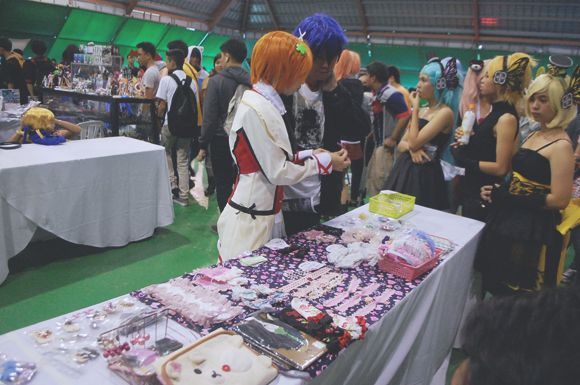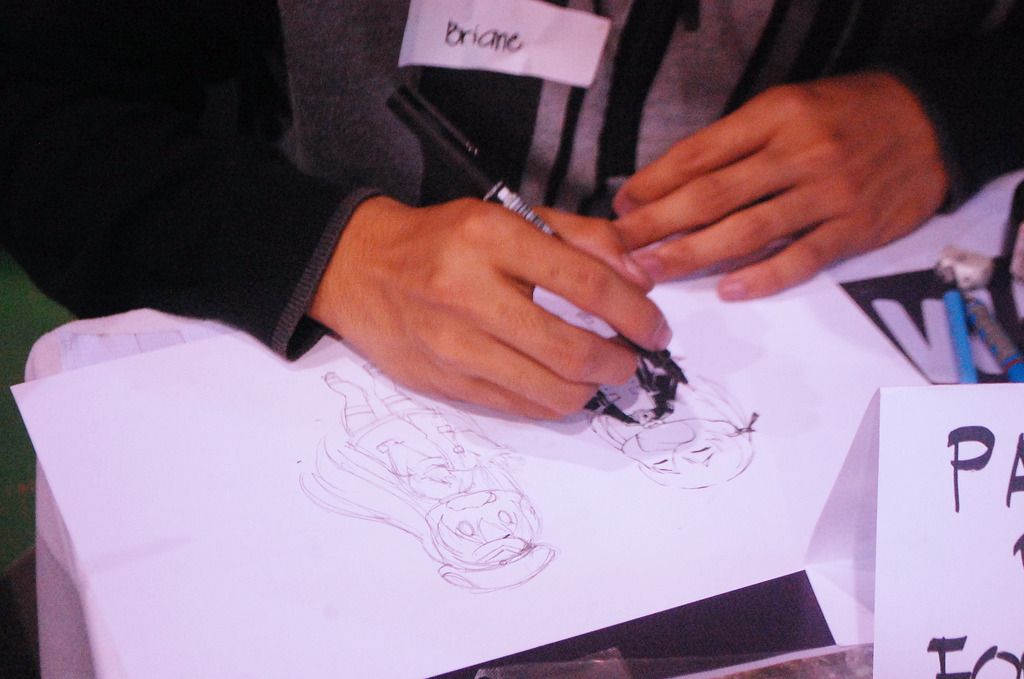 Wore one of the pieces from the March with the Red Queen collection.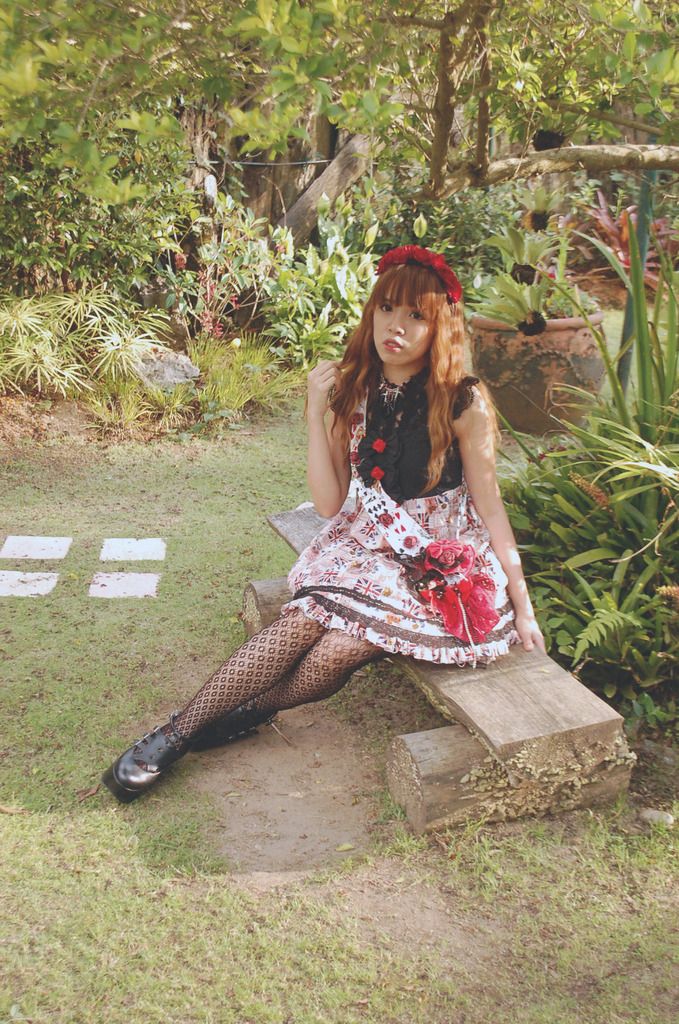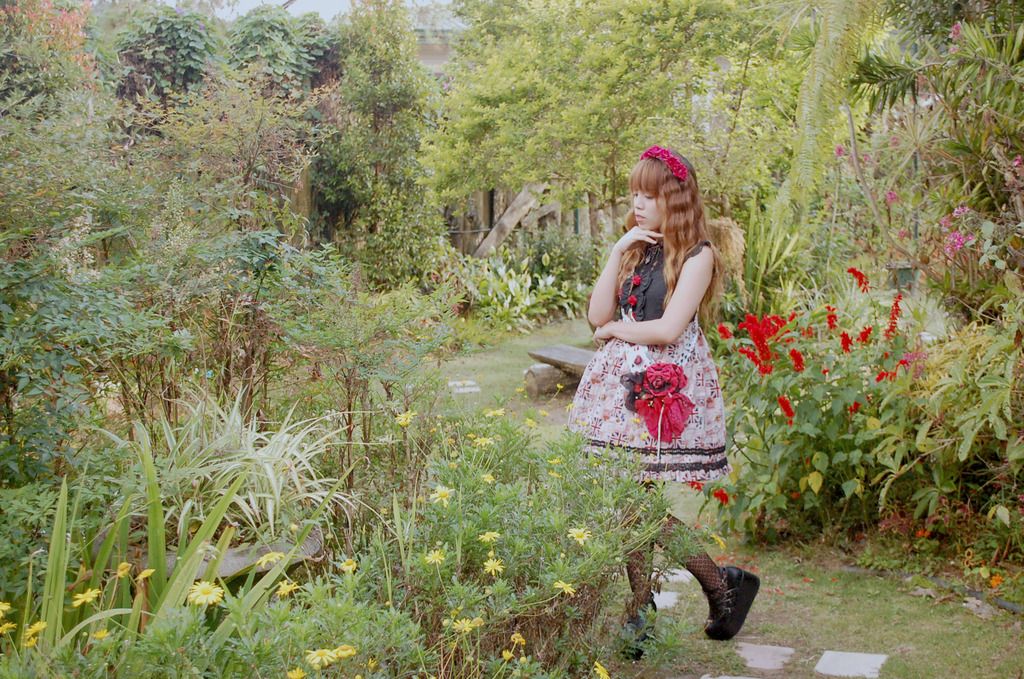 Anicraze was a success and is now marked as one of the biggest jculture event in Baguio. Hope to be back next year but with more kawaii friends from Manila next time around! Congratulations, Kawaii Kazoku team! Thank you so much for having Dorotee Sweetlips.