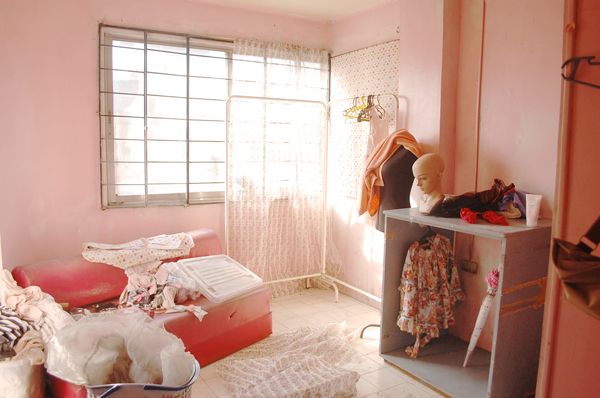 Hi again from this half-dead blog. Let's try again shall we?
This is the view of my good old work shop at my parent's house which I will now use as a semi-permanent walk-in closet. "Semi" because I still intend to move to a new home I can call "my own". I already got rid of the majority of my old lolita clothes mostly because I've grown out of them style-wise. (
Thank you to everyone who helped me rehome my clothes! I hope you enjoy them!
) I used to wear a lot of sweet lolita with lots of youthful and child-like motifs. Those were the fun times, indeed! Nowadays, my tastes leans more on classic and vintage look. I'm excited to translate them into actual outfits and this time, I will be doing it with my baby girl!
I got a personal invitation from EnjoyJapanPH's owner and organizer to attend their event this coming Saturday (
I got free passes btw! Kindly like and share the page, share the cover photo and message me in my personal facebook when you did and I'll guide you to acquiring a free pass.
) so I went to plan my first lolita coordinate this year. Goal is to wear them again in every day basis because why not?
Still not sure if I will wear it with the apron-like lace thingy which is actually a lace poncho-style cover up or not. Help me decide please, what do you think?