Last Sept 6, besides Kawaii in Manila 2, I got to experience being served by cute little butlers and maids as if they were out of a Victorian-themed anime. It was really nice for the three of their staff to come and visit me at the dressing room to introduce themselves and invite me to their pop up maid and butler cafe which happened to be very near the venue. I wasn't sure if I can go at first because technically I'm still in the middle of work but I got really hungry later that afternoon that I grabbed a few friends with me if we can escape KIM2 for a bit and check out this maid cafe.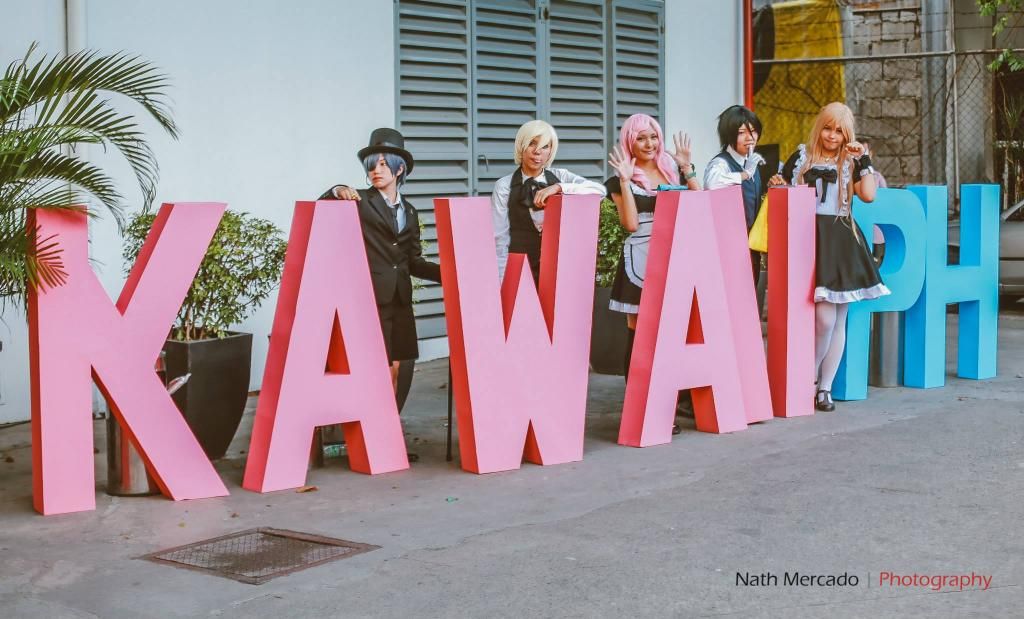 So we did! This clubhouse sandwich is oh sooo good! I miss!!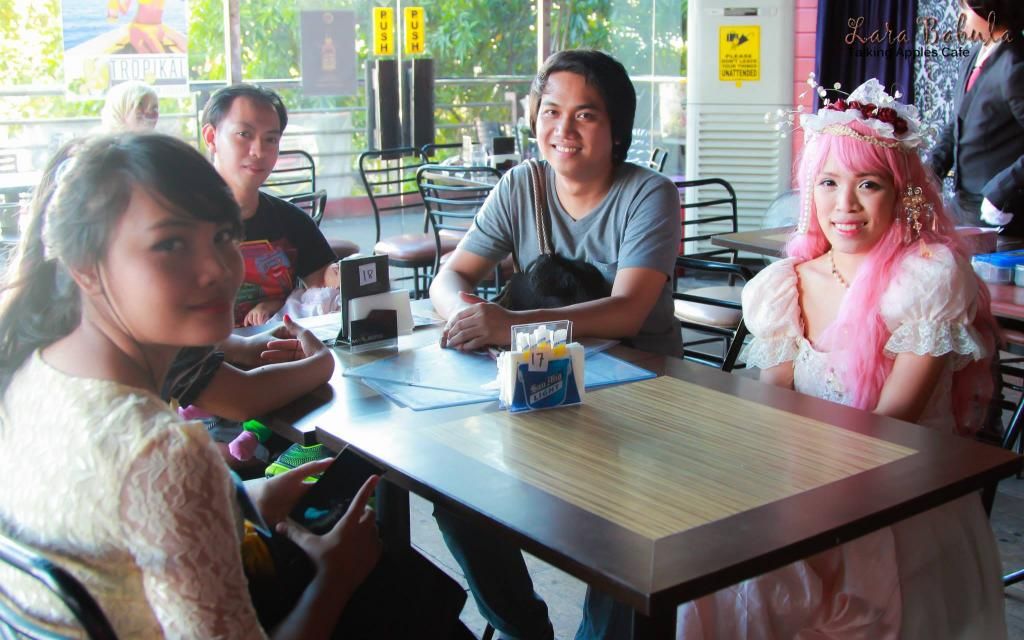 I already experienced a maid cafe before back when Meidolls Cafe was still operating. But unlike Meidolls which only have maids, in Talking Apples, they have more butlers! So if you're a fan of Kuroshitsuji and the likes, this is the place for you.
I think Beau enjoyed the butler experience the most, haha.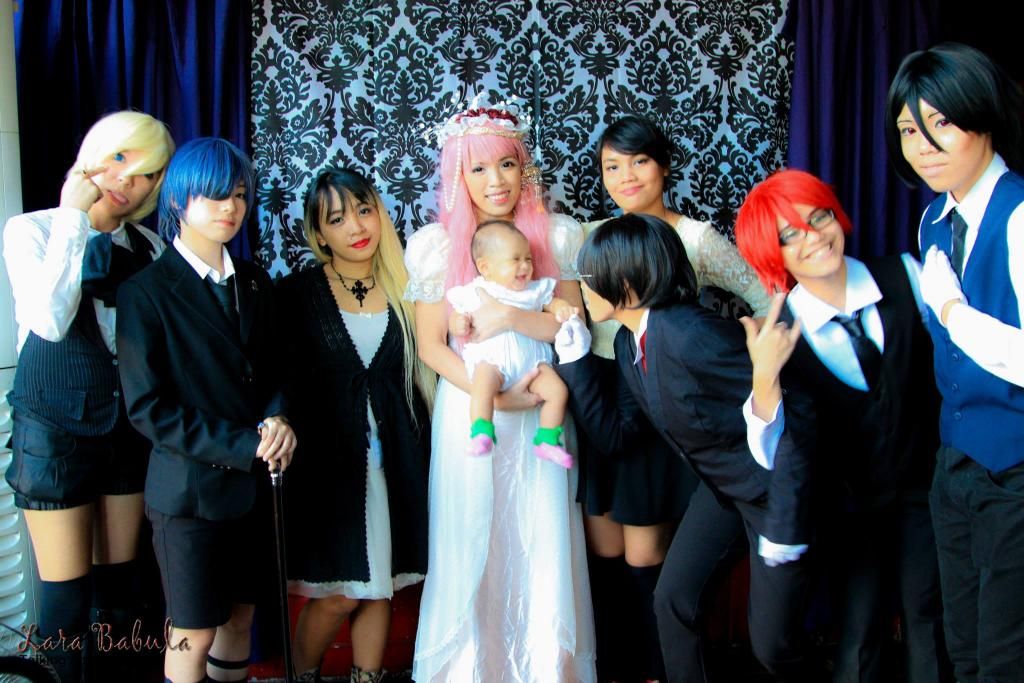 It was a pleasant experience for me mostly because I saw how these young people enjoy what they do. I don't watch anime that much so I can't relate in geek levels but as someone who is into japanese pop culture, I know how it feels to meet people you share same interests with and finally feel that you belong. This is a perfect example of work x play. So many normal folks give me the weird look when I say wearing frilly dresses is part of what I do for a living. It's no different with the maids and butlers of Talking Apples, really. Projects like this are truly admirable.
Talking Apples Cafe
has a pop up cafe every month at
2nd floor, 2284 Allegro Center, Pasong Tamo Extension, Makati City
. Their next pop up cafe will be on
Oct 25 2014
. You may check this
photoset
by official photographer (and my NFF = new found friend, hihi), Lara, if you're curious of how a maid and butler cafe looks like. RSVP
here
if you plan to go. /o/