5:50am and I just decided to finally write this blog. Yes, #sleepisfortheweak.jpg lol.. I'm so busy as always that I forgot about my invitation at a certain assembly in UST huhuhu. I still have a client meeting later today too so I guess I'll just finish off few quick tasks this morning then I'll grab some rest.
Anywayy, here are some captured memories from my post birthday getaway with my family two weeks ago. My birthday was a couple of weeks before that but I just have to postpone any celebrations for Kawaii in Manila. It was quick but totally worth every second!
The travel to Nasugbu was idk stagnant? I'm just not fan of 3-4 hour long roadtrips. My butt was hurting already at the last hour wtf hahaha. Luckily, Beau is an expert entertainer so I didn't complain much.
I love youuu. :*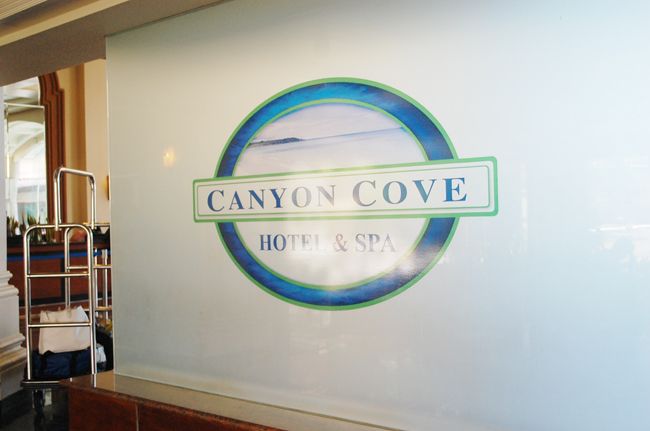 I read some reviews about this resort at TripAdvisory and quiet a number of them are either neutral/negative. To tell you the truth, it's not that bad! We got checked in right away and the staff who assisted us is very pleasant and nice. I guess some people are just expecting too much for a 3-star resort.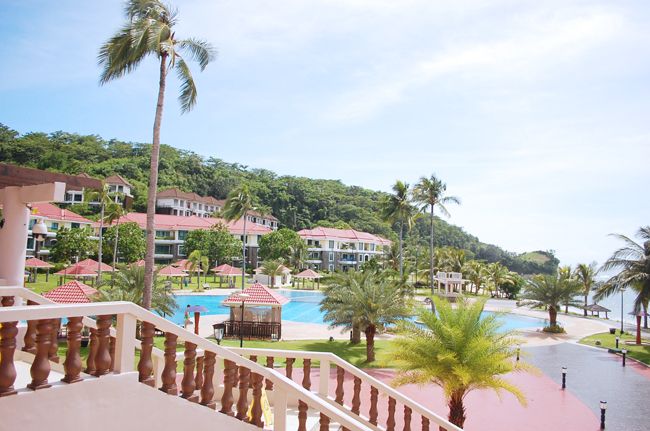 We were welcomed with this spectacular view my photos doesn't give justice to everything at all. It's been four years since I last went to the beach and srsly I can cry already the moment I laid my eyes in these beauty.
We went up to our room and to my delight it has a window-side bed of some sort for you to enjoy the view of the sea. I was eager to catch the sunrise the next day but booo, a storm came in and it was gloomy. Definitely going back again though!
The last time I had a family picture was when I was 3(?) with my parents and brother. I hope this blog will thrive for Beau to back read one day. :)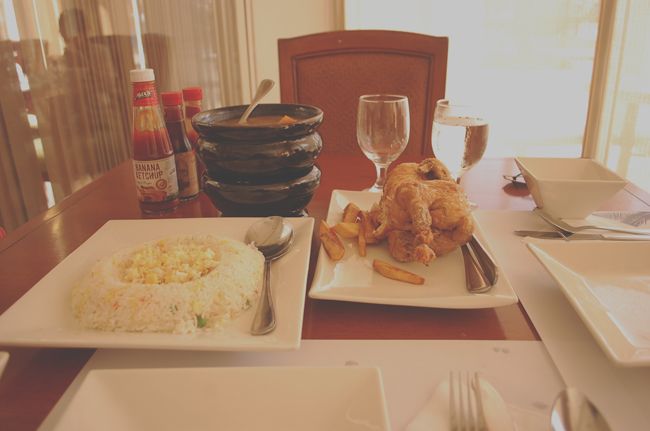 The cafeteria was a Max's franchise which is okay. Me and Owen are fans of Max's anyway. The price is the same and were not marked up.
Awww. Beau was really tired at this point so we finished our meal quick and went back to our room to rest for a bit.
I swear the view at my back is breathtaking but ughhh I would be pitch black if we underexpose it soo orz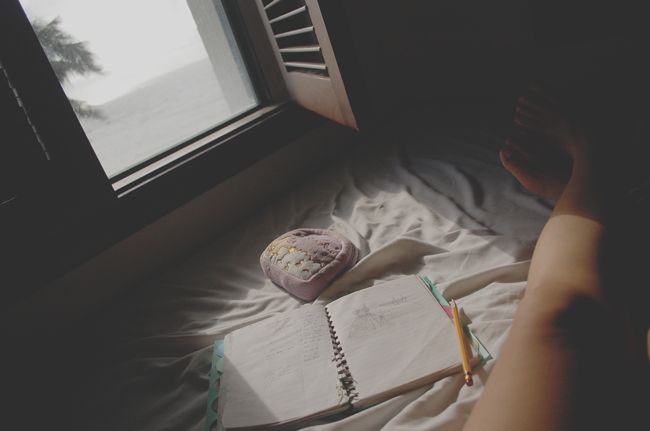 Enjoying this sweet spot while little Beau is taking a nap. Just jotting down work-related things on my handy all-around notebook. <3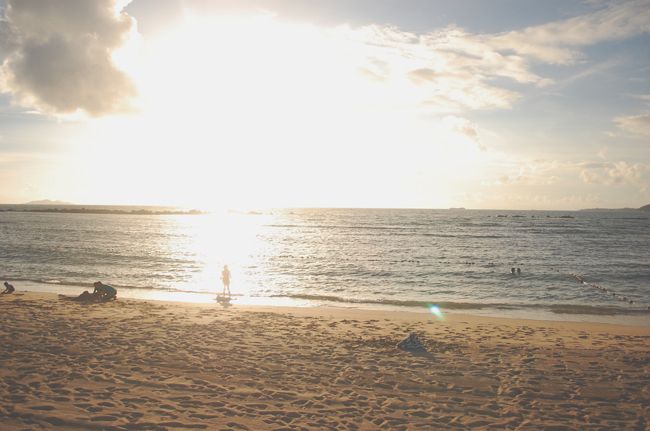 At sunset, we decided to finally experience the beach. I CAN LIVE HERE 4EVR! huhuhu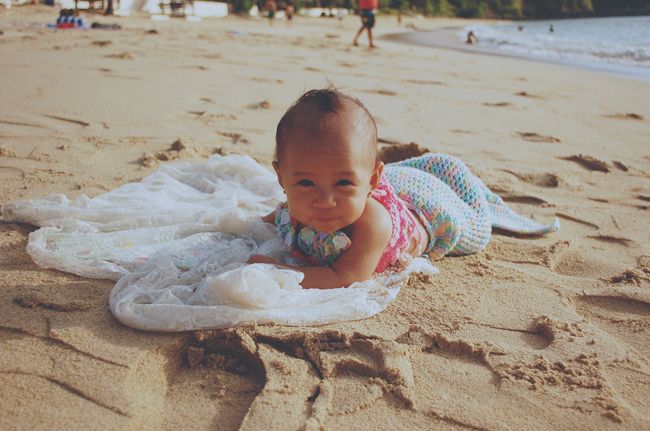 Took photos of Beau in her mermaid outfit! I made a separate post of her shoot
here
if you haven't seen it yet.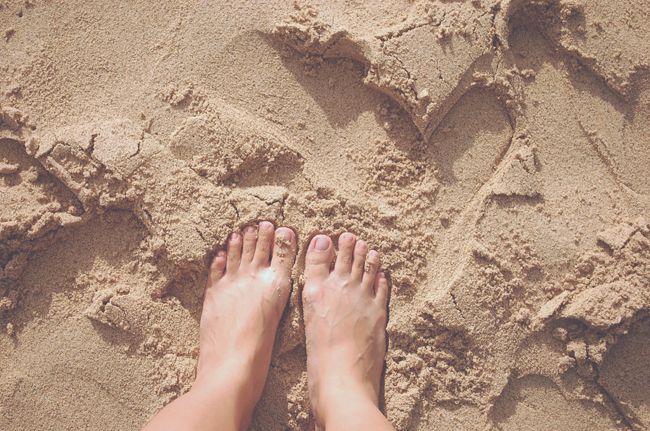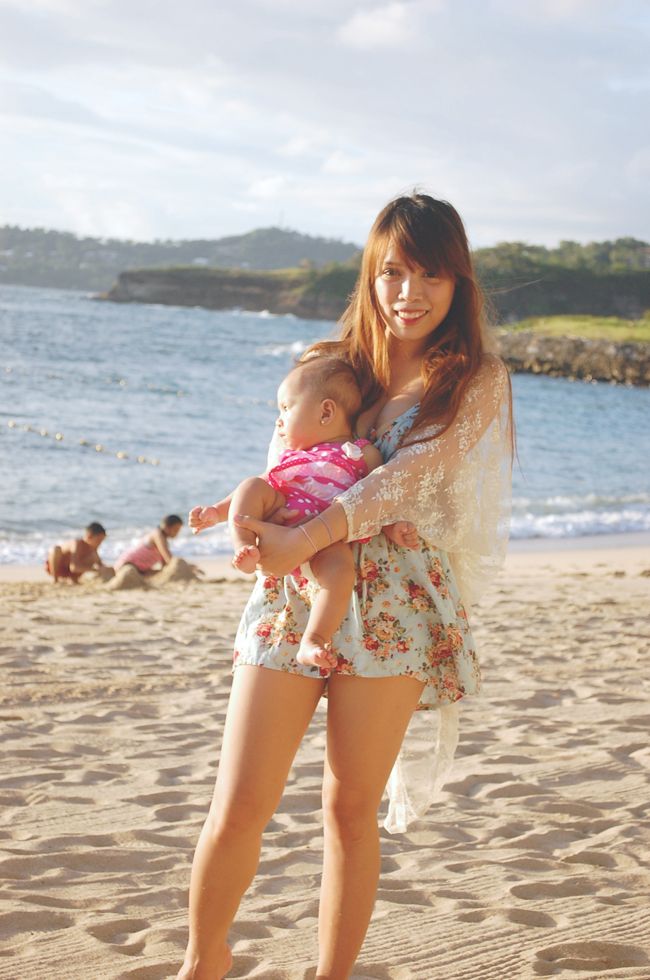 The resort also features a nice pool. I like the fact that it's not that crowded (because off peak season maybe?). I would really like some peace and quiet that time to compensate with over-stimulation the past days so *sigh* THIS IS TEH LIFE. ;___;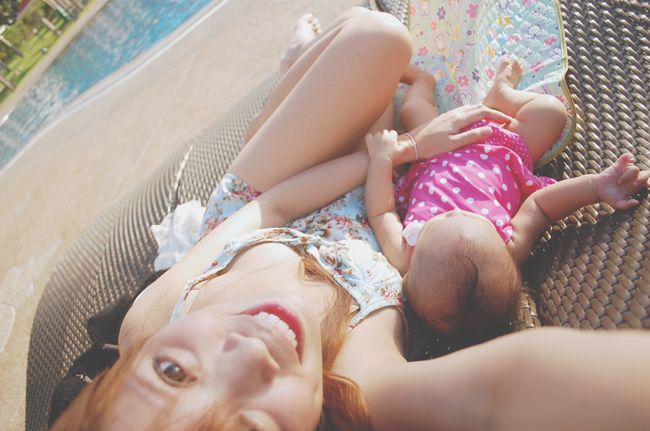 A resident cat appears!
This was a next day photo which we spent watching The Matrix because of a storm that just came in during the night. I was half awake at 4:30 am hoping to see a very awesome sunrise but booo... next time..next time..
And that's about it! As for review with Canyon Cove, I would give probably 4 out of 5 stars. Not perfect because of the limited choice with food and they don't have a complimentary tooth brush. lol Gross yes weren't able to brush in 24 hours lol (why am I disclosing this??) But everything else, it was nice.
Besides family time, I also want to spend team-building/friendship trips to places like this with my folks at #teamdoroteesweetlips hahaha. Jotting that down to my bucket list!