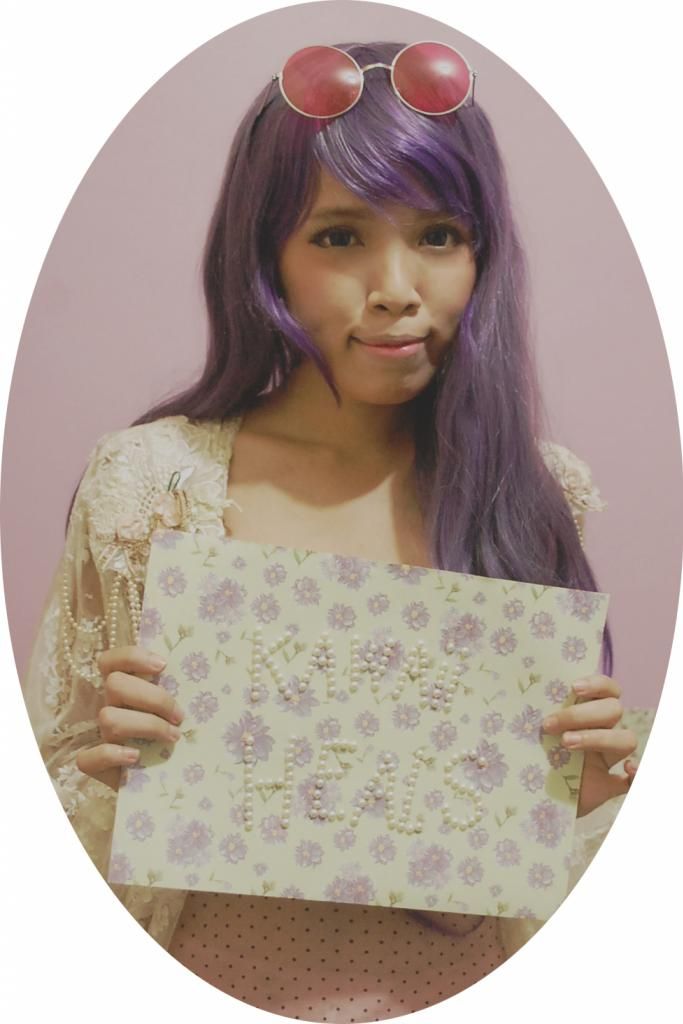 For me, kawaii is a very powerful healing energy. It helps mend broken hearts, encourages acceptance, and is a good way of channeling negative vibrations into something positive.
And here's my entry for Kawaii Philippine's worldwide kawaii campaign. Honestly, I haven't thought about joining since this was up because hello 5ever busy me. huhuhu. ;_; I haven't had the heart to describe what kawaii means to me yet too until now --this very morning.
The truth is, I've just started worrying about a few things on my participation in Kawaii in Manila that there were times on the past few days I just want to curl up into a ball and give up. There were lots of "what ifs". I can say I've been making a lot of progress with my collection but along the way, I was reminded of a very bad experience from my early years that made me unsure of my work. It's something I thought I feel indifferent about now but oh dear I was wrong. It was so traumatic that it made me very very careful on whom shall I share my trust nowadays. I don't know, maybe I'm just overthinking things. Maybe it's exactly what I need to do better.
So, to vent, I expressed feelings to a few kawaii friends to I don't know..maybe find reassurance? I really don't know. I just really need to tell someone my anxieties. I'm still anxious but really, to those very few people, thank you for believing in me even though I'm still unsure about my own work. A big part of me is fighting because I don't want to let you down. I can truly say today that the collection I'm working on is dedicated to everyone who appreciates my work. Thank you for continuously reminding me to channel these negative feelings into doing better. It's easier said than done but I'll do my best. Seriously, the road to Kawaii in Manila is like a soul-searching experience. It feels like those retreats from highschool days hahaha! It's definitely stirring my emotions right now. Looking forward to pass this test and have faith on everything again. Forever fighting~