Kinda late as promised but here are the detail shots of Ivory Day Dream piece for the
Dorotee Sweetlips Upycycled Series
project.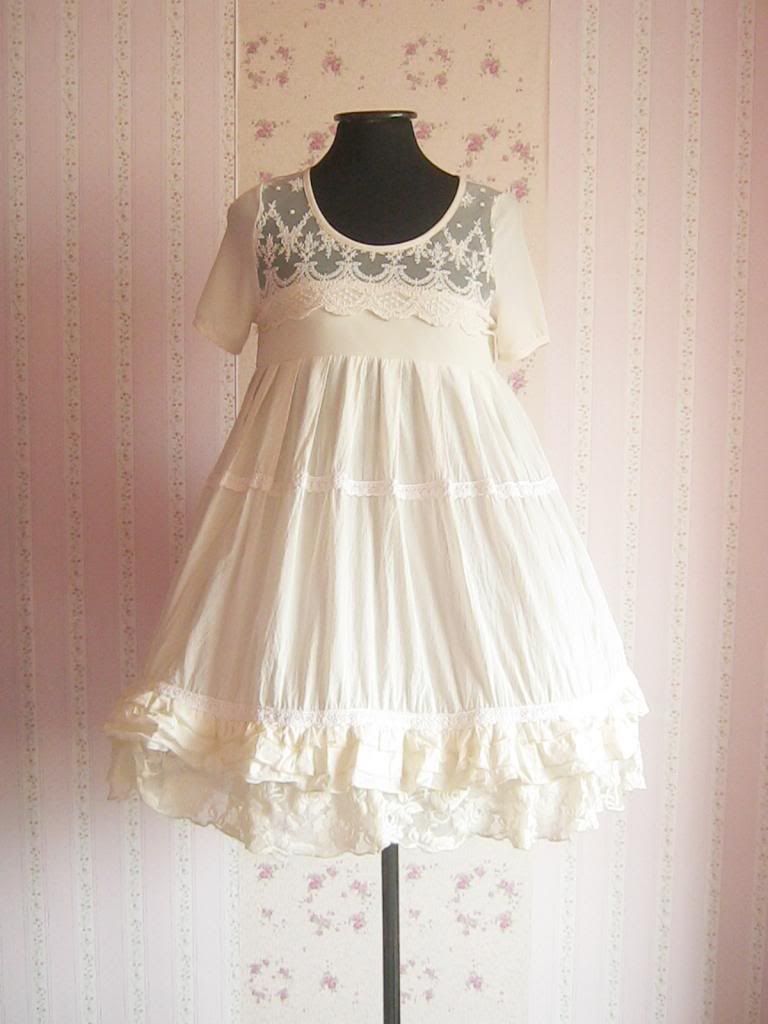 The cut is a cute A-line shape perfect for a cross-over of cult party and lolita. It can also be styled into mori kei if worn without a petticoat.
Material is a nice cream cotton adorned with embroidered tulle lace.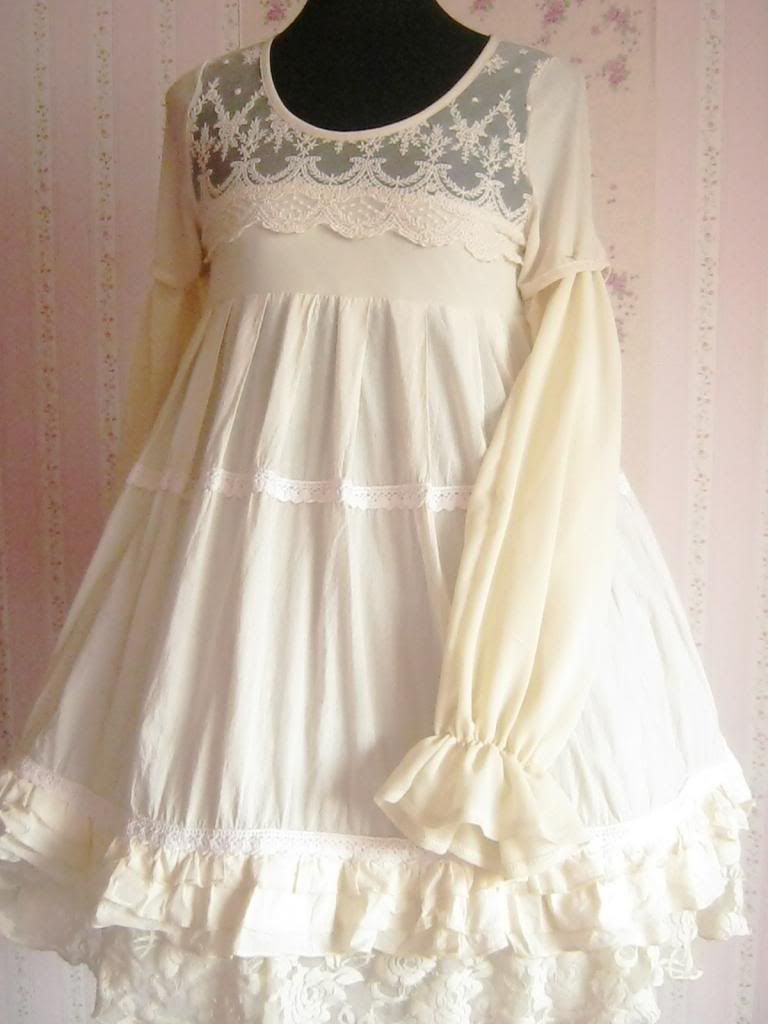 The highlight: the detachable sleeves. Dress down by skipping the sleeves for a more casual look.
Simple twin bows as a matching accessory since the sleeves acts as an accessory too. Very cute when worn with twintails!