I was supposed to release it last month but I guess February was just too... short? Haha. I have showcased this piece as part of my collection during my fashion shows in Jfashion Year 4 by Thomasian Nihon Kyoukai and Mata Expo.
Main material is printed cotton. Bodice is adorned with ruffled lace over tulle and topped with blushed organza bows.
Back part of the skirt is overlaid with lace that mimics the look of a trail or a cape for extra drama. I guess this is the main accent of the whole piece since the design is really simple but with the added lace overlay, I'm sure the wearer will feel princessy and graceful with every move.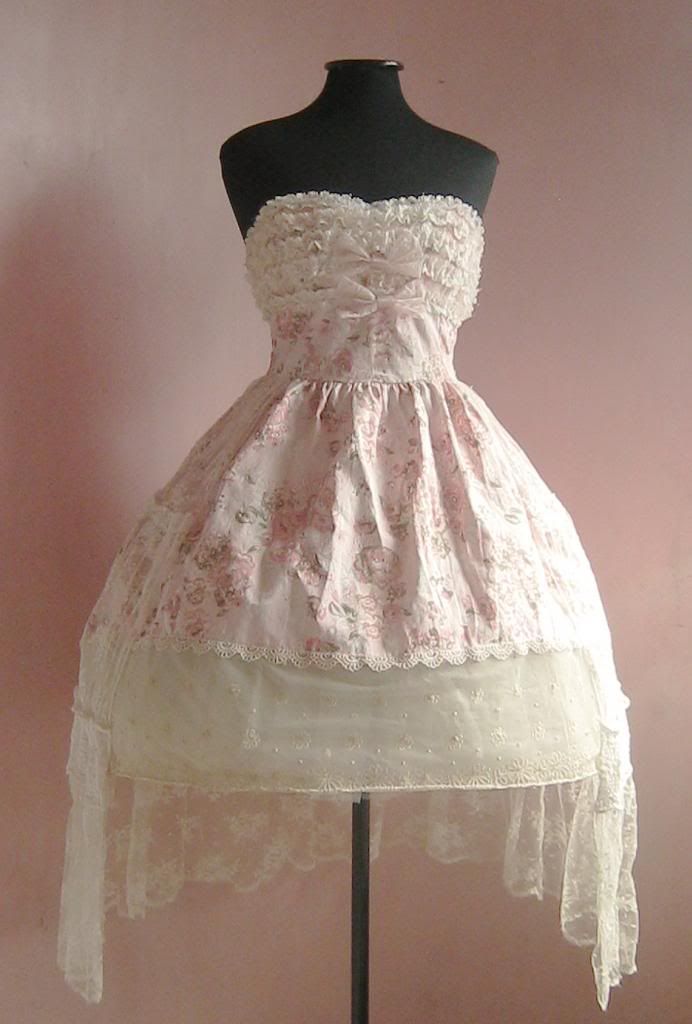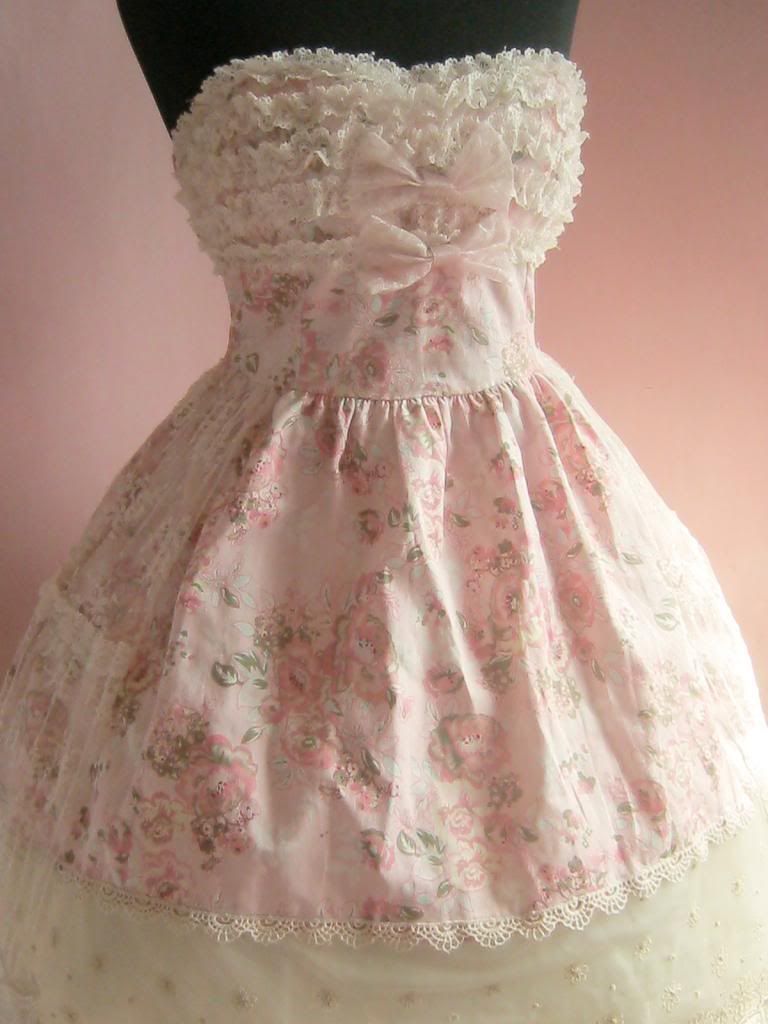 Rose Pixie will be posted in Dorotee Sweetlips page today so if you're interested with this one of a kind piece, better watch out! See ya! xoxo