Last week, we met Ms.Yukie of the seifuku brand, Lucy Pop during their mini meet at Big in Japan's Kiosk. You may read about the event in this
post
. Two days later, my friend Anne of Kawaii PH were invited by Ms.Yukie to come over to their hotel room to have a much more intimate look and experience on Lucy Pop's products. Thanks to Anne for tagging me along though it was very sudden. I really enjoyed it!
"Whoaaaa." - That's our exact reaction when we entered the hotel room. I admire how they organized the products. I can still remember Anne spazzing on the background because between her and me, this is more of her thing. Put me in a room full of frilly things.. I don't know what will happen. HAHA
Everything is sooo well-made.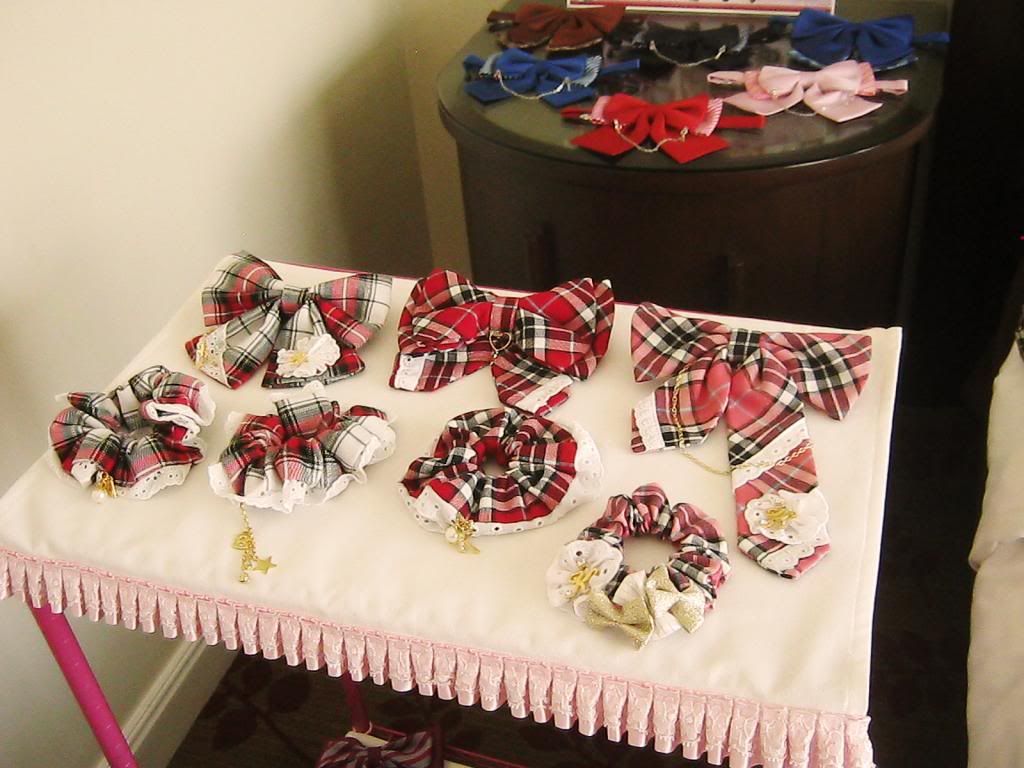 These are my favorites since they have laces and charms on them. It kinda has the dolly x lolita touch in it.
Cute fabric!
TADAH! They were so kind to let us try and model an outfit too. It was actually my first time wearing a school girl outfit, haha! I was hiding my baby bump behind that bag btw. XD
You may also read Kawaii PH's article about Lucy Pop
here.
And here's a video for you guys to enjoy. Sorry if the quality seems "meh". I only used a digital camera and I'm not really skilled when it comes to videography. Haha.