It's finally happening! The kawaii culture is truly infecting the Philippine shores as of late. As a j-fashion designer and enthusiast, it delights me that somehow, little by little, Japan feels closer to us. Living the kawaii lifestyle is not a far-away dream anymore for most of the local enthusiasts with how accessible things are nowadays. More and more people are embracing the culture with a smile now rather than a confused puzzled face. I can tell that being in business for the past 6 years.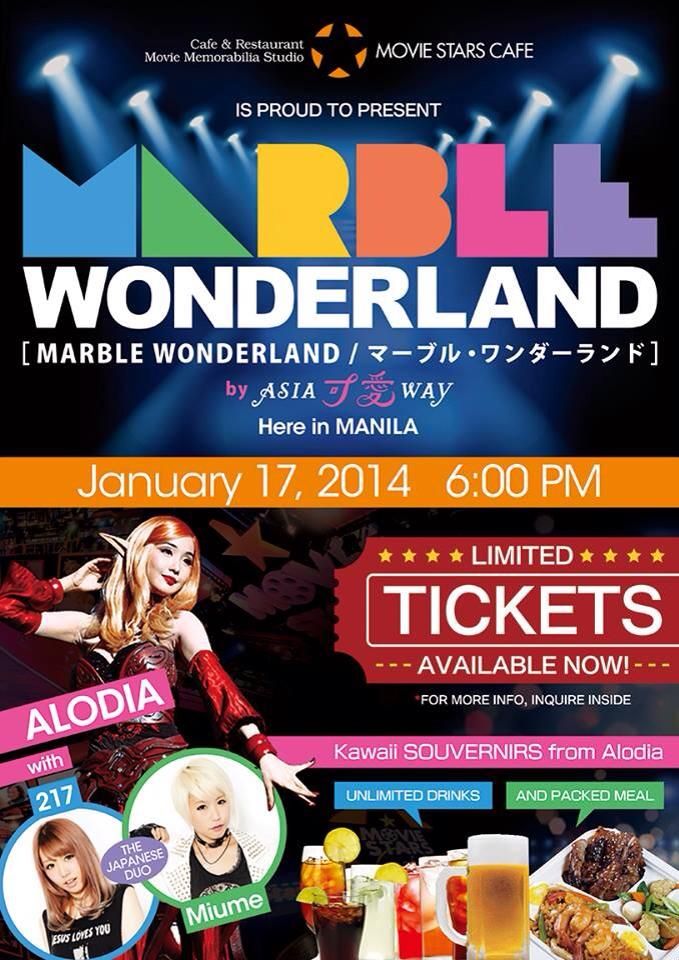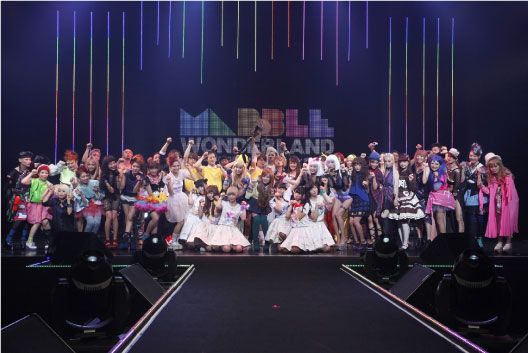 Asia Kawaii Way brings you
Marble Wonderland
, a kawaii fashion show. The event will highlight our very own
Alodia Gosiengfiao
, one of the top cosplayers here in the Philippines together with performances by Japanese duo
217
and
Miume
. I'm pretty sure all of these are not possible without Alodia. Being able to work with her last year, I can truly say she is one hardworking woman and she has the genuine passion for what she does. The kawaii spirit comes out naturally in her. And now, she's bringing home her success from her career and I encourage you guys to come and have a taste of Japan this
Friday, January 17 2014 at Movie Stars Cafe, Mall of Asia.
You can buy your tickets at their website:
http://moviestarscafe.com/marble2014.html
.
The event will also showcase a competition and launch of a new Filipino idol group,
Alodia Sisters
. So, if you've been dreaming to live a life of a japanese idol, you must not miss this chance! Tickets are at regular price of 777php with unlimited drinks and meal. Reserve your ticket now because it's limited! And don't forget to be in your best kawaii look just because! See you!~