I have lots of photos to share to you from last Friday's Marble Wonderland. Although it didn't really meet my expectations, I think it's a success for it's first tour in Manila.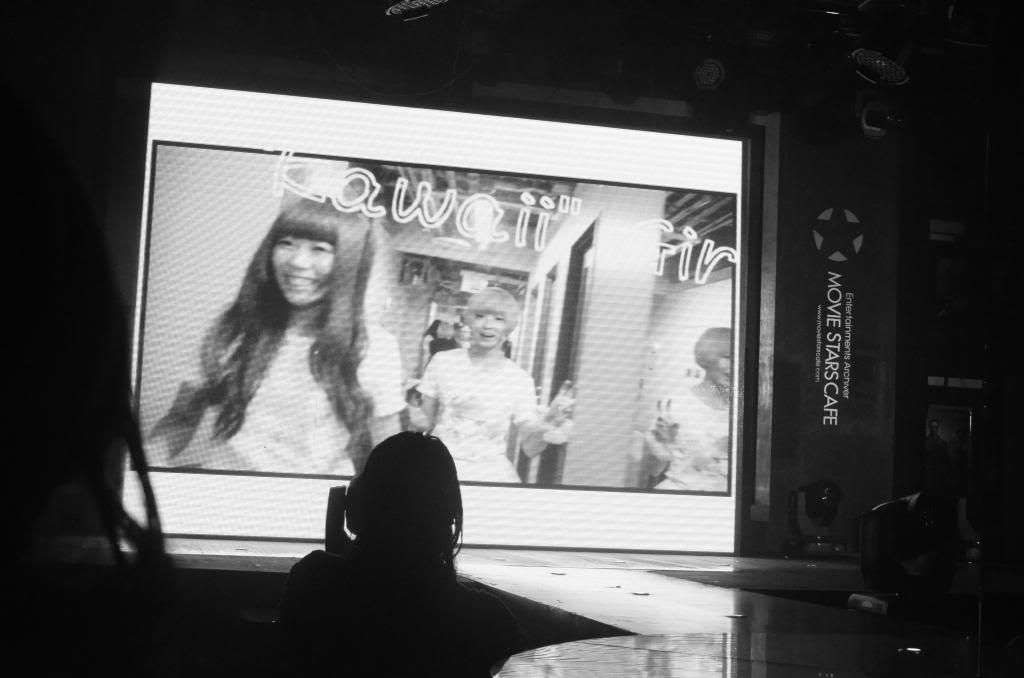 The event was opened with a video that somewhat introduces what Marble Wonderland is all about. It was enlightening because I thought it's mainly just a fashion show. I learned that it actually showcase "kawaii" culture in it's entirety - Harajuku fashion, Japanese pop/rock music, Anime and Cosplay, etc. So while I was hoping to see a fashion show, turns out the show is a compilation of different subcultures that manifest what kawaii culture is all about.
For the first act was Miume and 217. They prepared a modern dance number for us with traditional Japanese culture as their theme.
And of course, Alodia was introduced right after their performance. She's wearing an awesome geisha ensemble.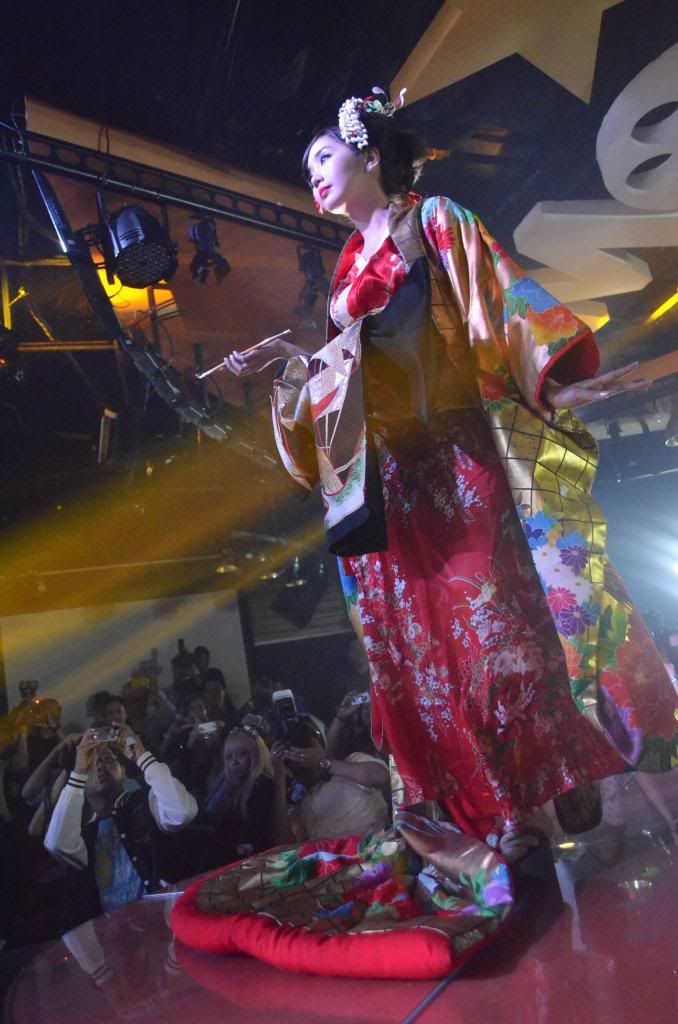 The event was hosted by Rhianna Floresca of Animax Philippines.
After some chit-chat about the background of Marble Wonderland, they opened the contest in search for a member of a new idol group, Alodia's sisters. The participants were mostly cosplayers. This part is kinda "meh" to me since my interest with anime/cosplay is not really that much. Well unless I see a super accurate cosplay of a super favorite character of mine from a videogame or a book, I'll spazz of course but that's just it.
I think this girl was my favorite because she has a nice ethereal voice and I like what she's wearing. I'm not sure if this is cosplay but looks very Kyary to me.
Some well-known cosplayers from the country also performed.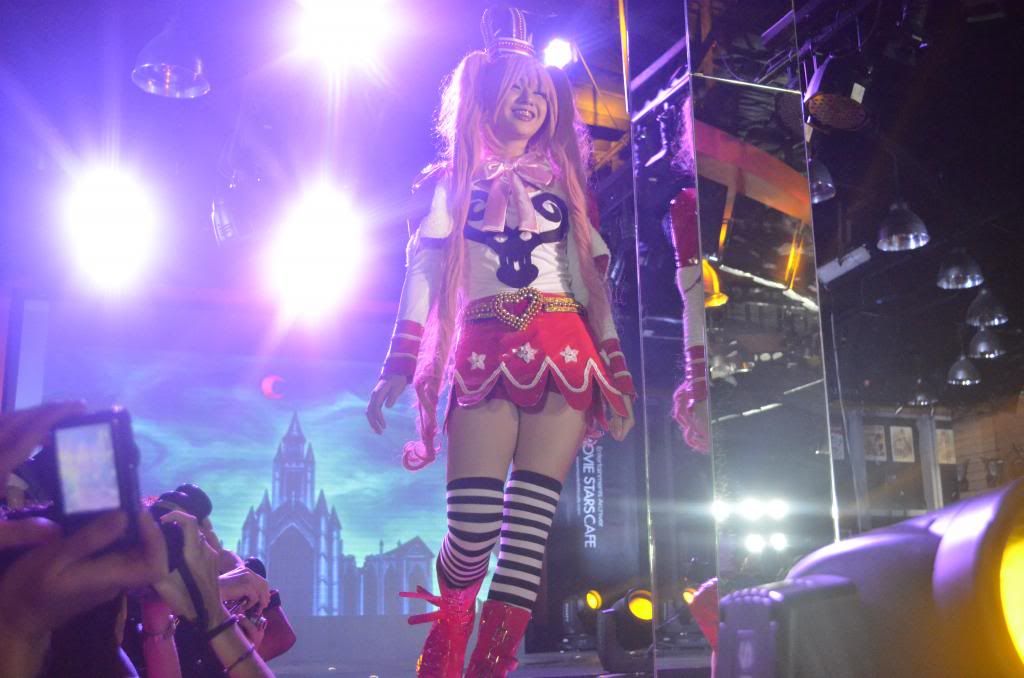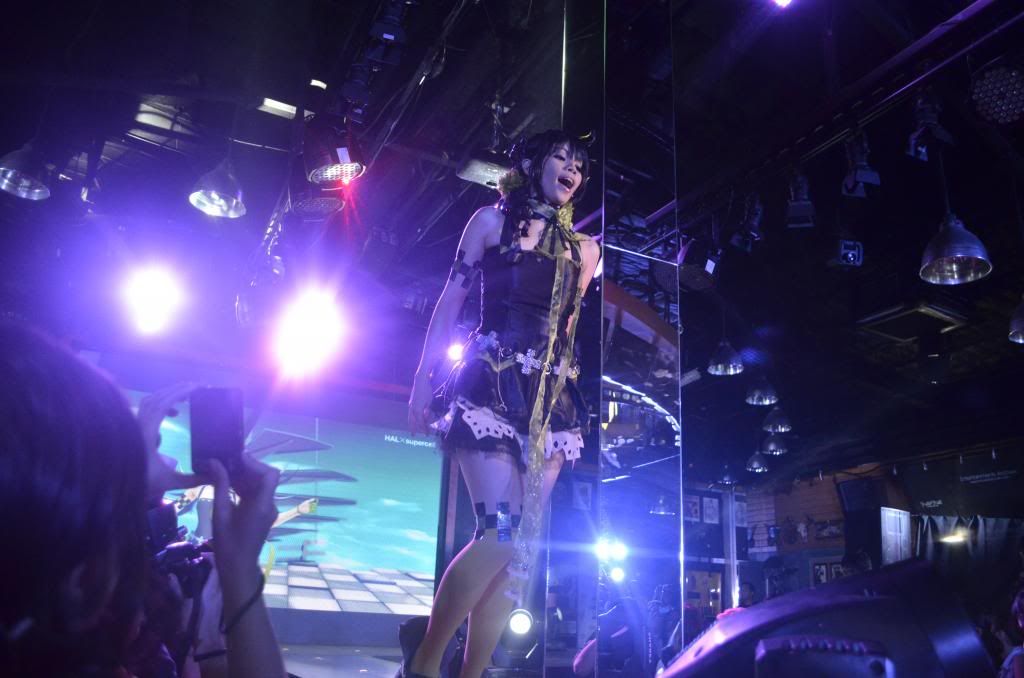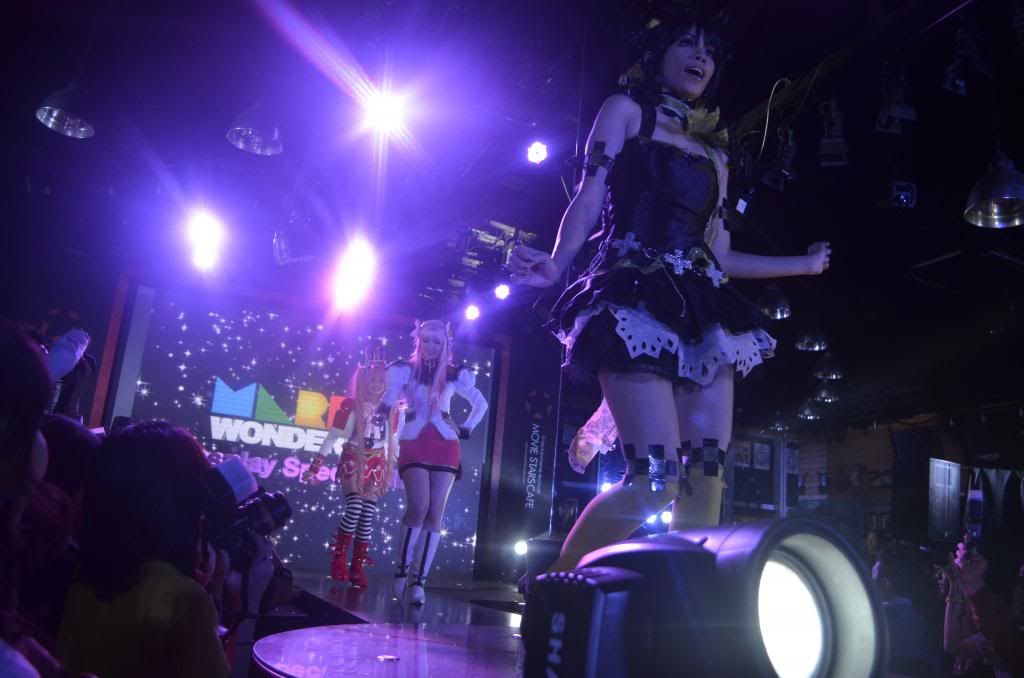 Myrtle! It's a delight seeing her again. I think it was almost a year since I saw her when I worked with her for Hero TV. She looks more confident now compared to the last time I saw her. Show business has helped her a lot on being a better performer. So happy for her.
I just realized we don't have a picture together but it was nice having to glomp each other again after quiet a while. Maybe next time. :b
Miume and 217 graced the stage again for their second dance performance. Everyone was spazzing. Haha!
And for the last act, Alodia performed Marble Wonderland's trademark song,
"Kawaii Girl."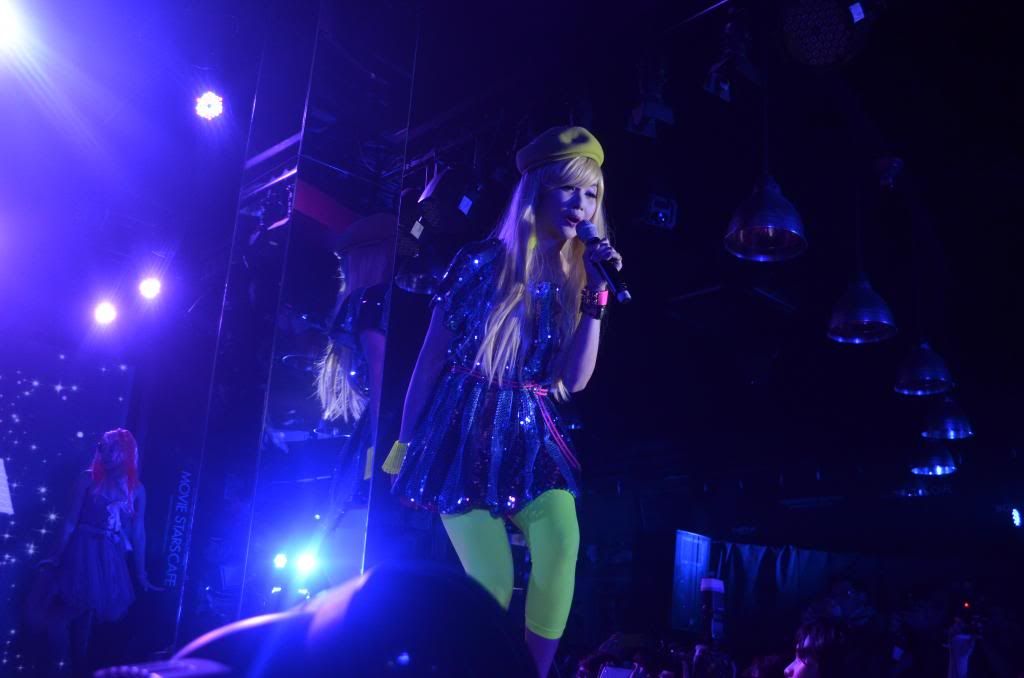 Prior to event's closing, all the performers gathered on stage for the curtain call and for the announcement of the winner of latest member of Alodia's sisters.
Winner was
Rae Redecio
. I have worked with her before for my brand's catalog shoot but I didn't realize it was her that time until I saw updates from her in Facebook. She's really cute and I'm eager to see what she has to offer for the local kawaii community. Best of luck!
It's funny that a lot of these girls were Dorotee Sweetlips muses. I can never be so proud. :')
And for the curtain call..
Hai Miume and 217! Thanks for coming to Manila. *w*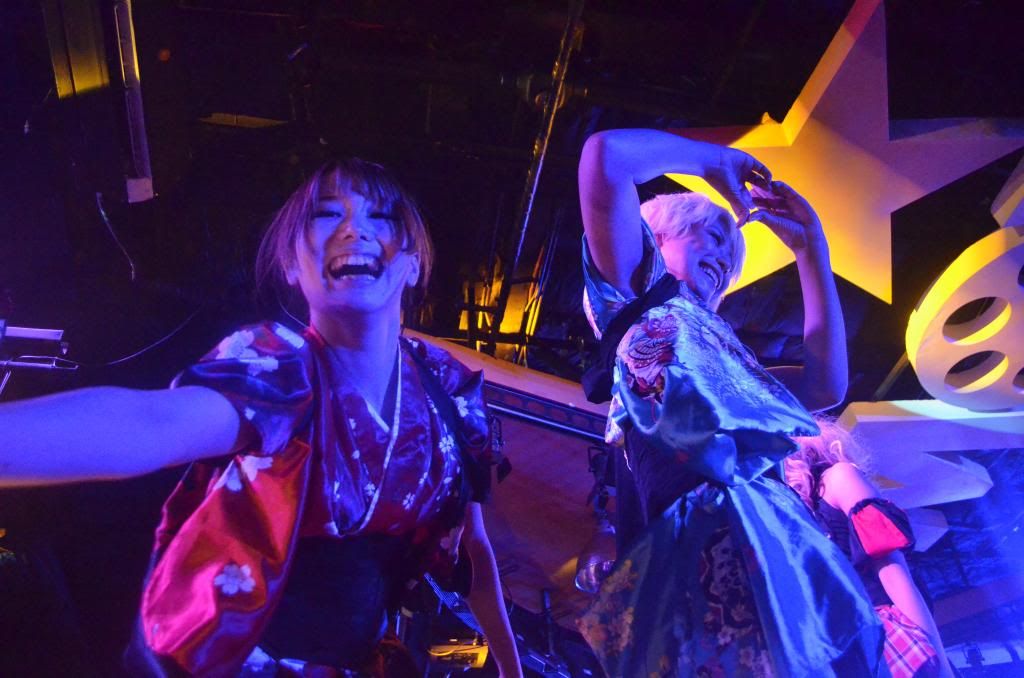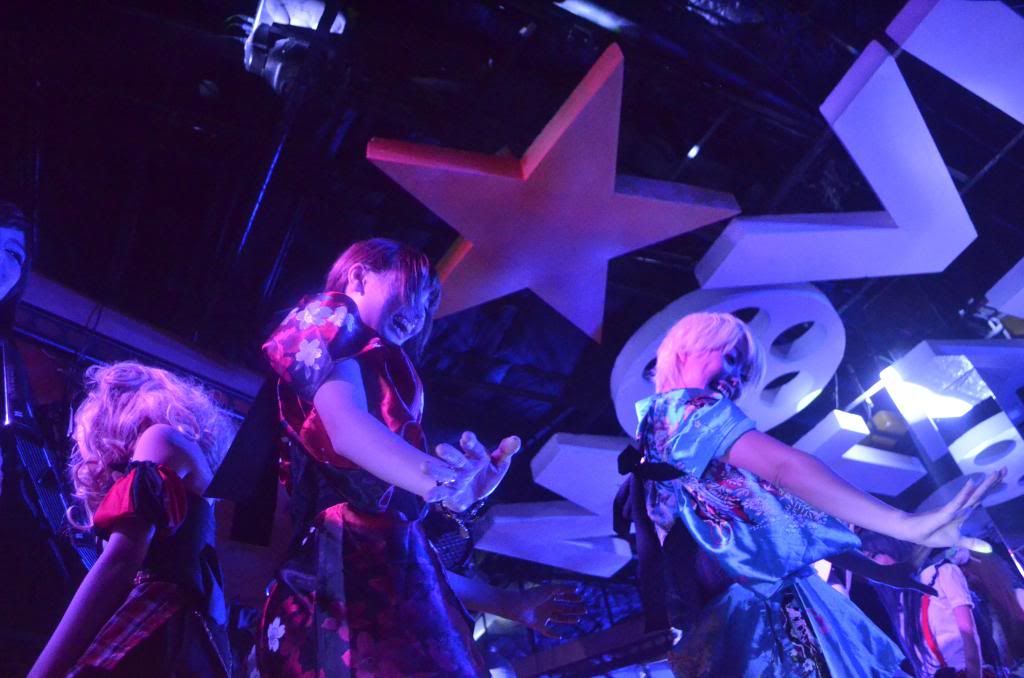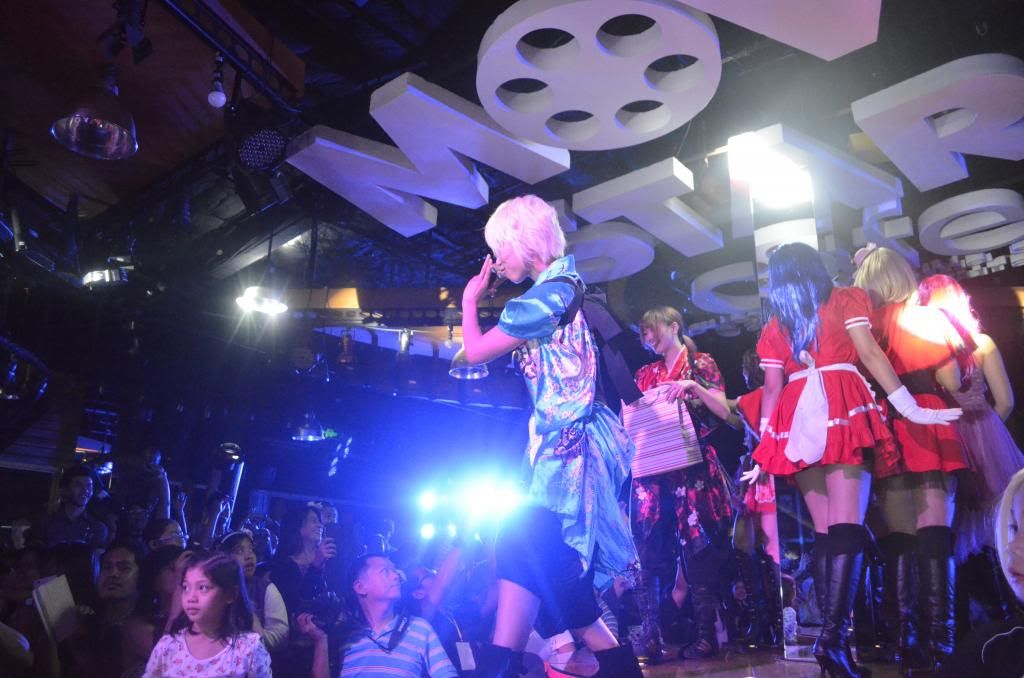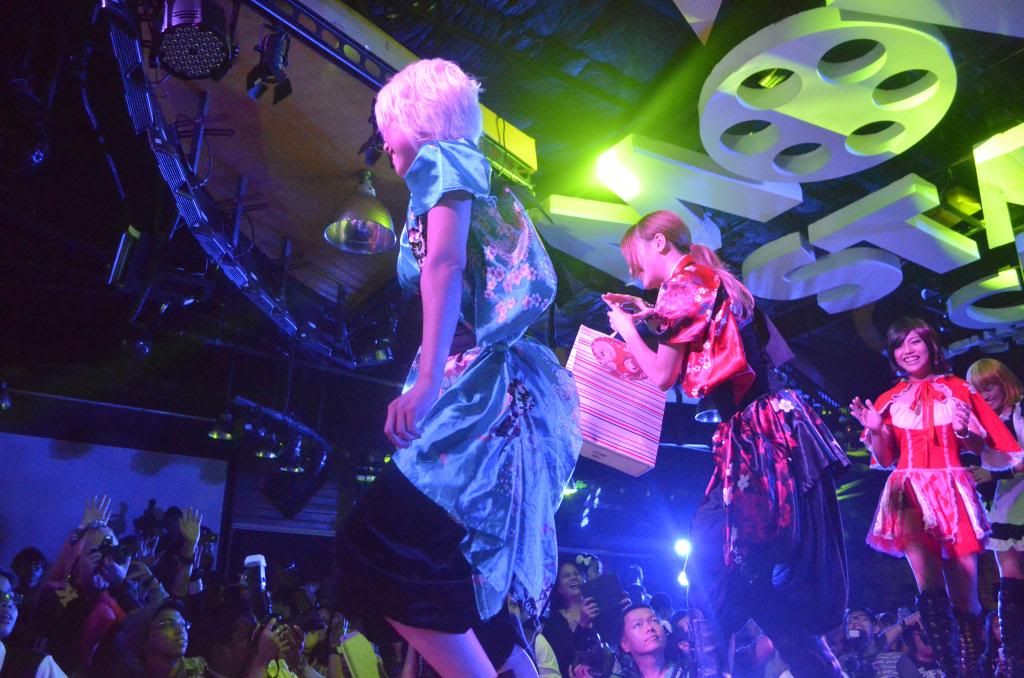 So while everyone was busy exiting the venue/taking pictures/stalking Miume and 217 at the backstage, I get the chance to roam around and check out the booths that sells kawaii merchandise from Japan.
Mostly are gal items but they were eye candy. I got a Prisila wig and a Coco contact lens though as a token for covering the event as a blogger. I'll do a review for them on my next post.
All in all, the event was fun. I did felt the kawaii vibe throughout the show and I guess that makes it a success. I hope next time we can have Misako Aoki or probably some visual kei bands to come and visit. Level up for the local kawaii community. Yay!
Special thanks to Cosplay Network Philippines for the media pass. More power!
xoxo