Second release for the
Dorotee Sweetlips Upcycled Series.
I call this piece Dolly Anarchy.
So proud of this one because the original scraps were boring as hell. Even though I'm not really a fan of wa lolita style, this one is inspired by H.Naoto's wa lolita x punk ensembles. I don't see myself wearing this style but I'm sure a lot of you would prefer to rock a look like this.
Material for the bodice is stretch cotton - similar to shirts. Skirt is plaid wool as well as the sleeves but a little thinner in texture.
Obi is cotton from my fabric scraps. Sorry for the wrinkly photo. I don't have electricity at my workshop and I can't wait to shoot this piece sooo.. there. Haha. It will be pressed prior to shipping of course.
Lacing at the back. The bodice and skirt are sewn together.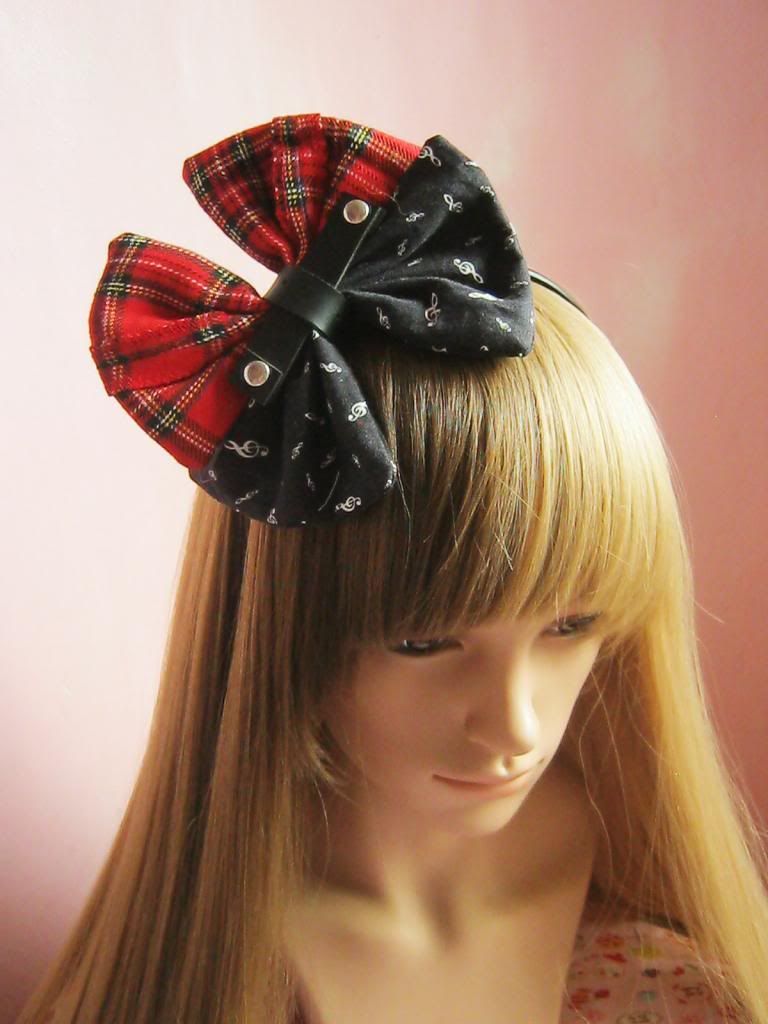 And the matching bow.