It's December once again and whenever I think about the holidays, the first thing that comes to my mind is FOOD. *drools over the thought of lechon, hamonado, keso de bola etc* Haha! But of course, sweets! One of my old clients has recently started an online business and they offer products from our beloved Japan that would satisfy those who have sweet tooth. They sent me some samples of their products and I must say I am quiet pleased!
Also gave me a reason to dress up and shoot. Haha!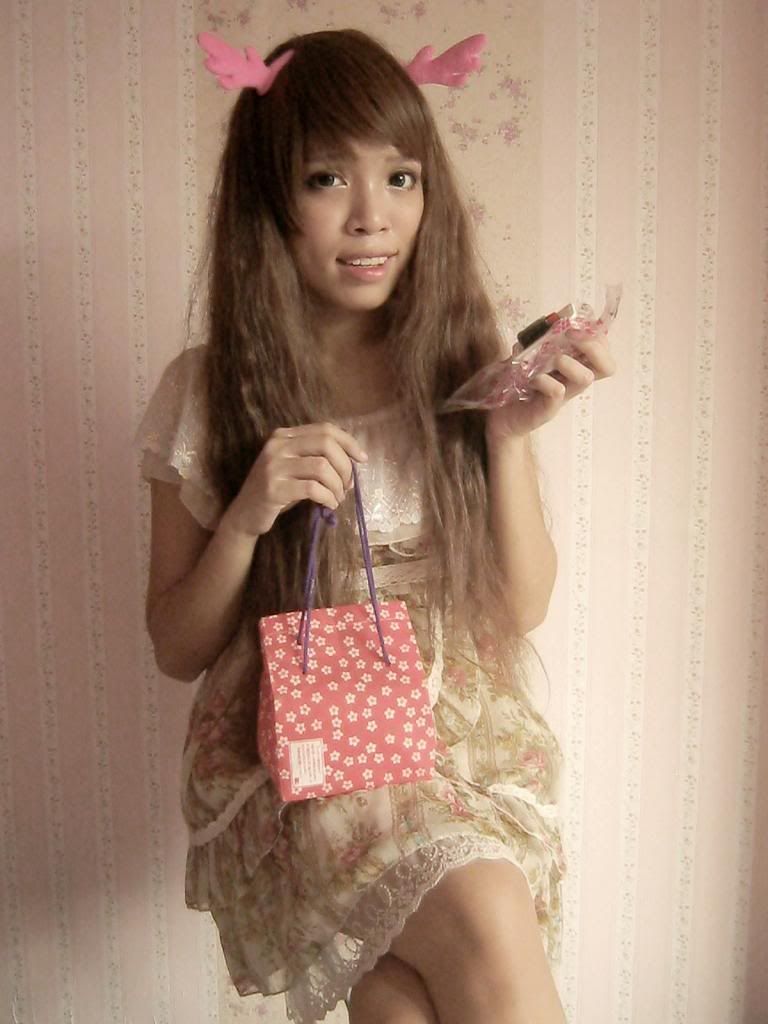 This is the first time I get to eat authentic mochi from Japan. This one comes with traditional style packaging which I think is really cute.
It's yummy but it may kind of get messy when you eat it though.. but yummy! My boyfriend liked it too. He compared it to our very own "sundot kulangot" from Baguio. Haha.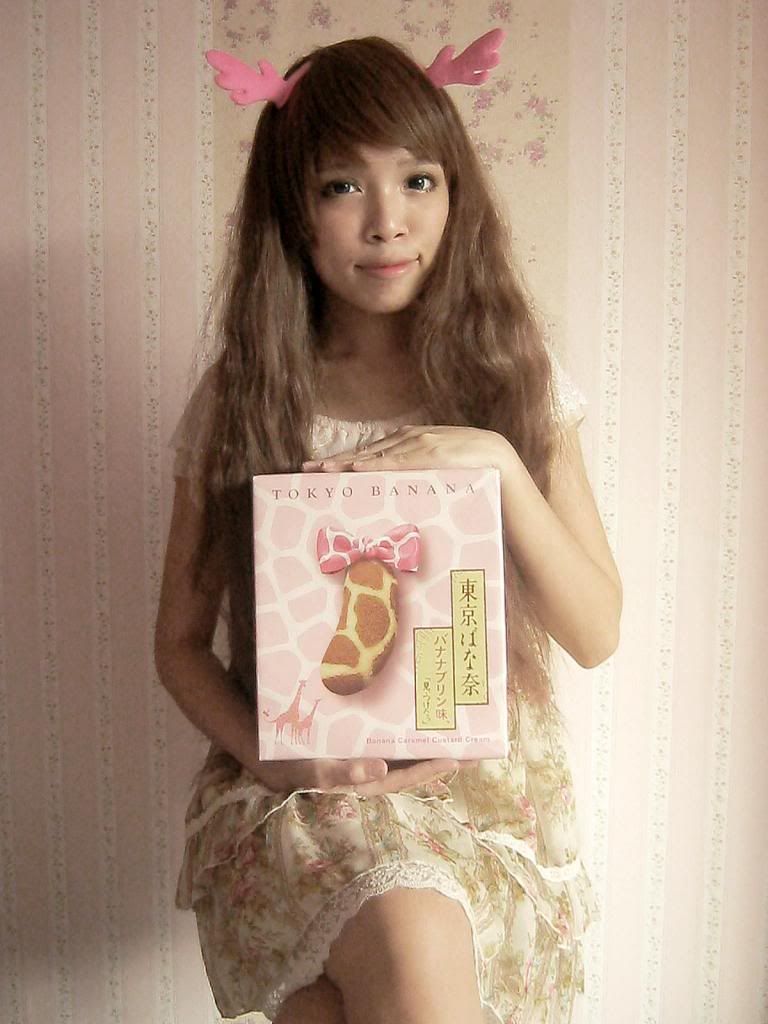 Sorry for bombarding you with my face haha! It's just it's been a while~ :b
Tokyo Banana! After doing some research, I just learned this is popular in Japan. I have little knowledge about Japanese food so I can't really give you any trivia. The last time I was there, I didn't really cared about what to eat. XD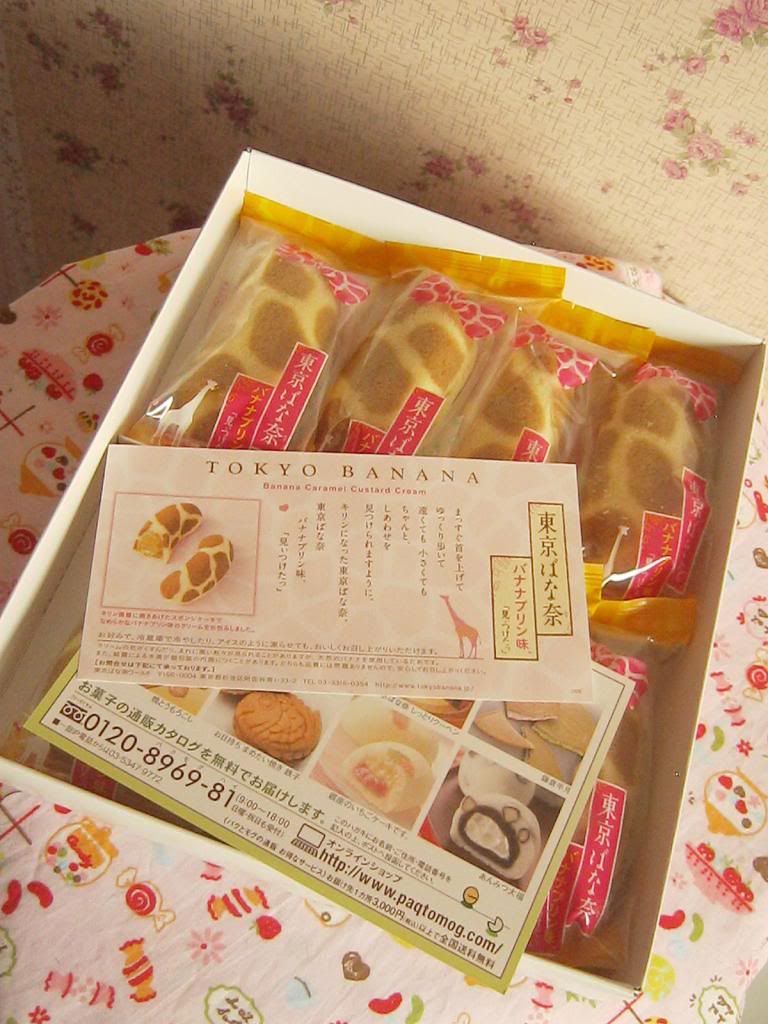 It's cute and tastes like real banana. The sweetness is just right and it doesn't taste artificial at all.
Kitkat Sakura Matcha! My friend and muse, Alodia Gosiengfiao gave me one of these as pasalubong when she came home from Japan few months ago. I thought it might taste weird but it was actually really good. It's milky and creamy which I really like.
Like Tokyo Sweets PH in Facebook~
Shameless OOTD.
Labyrinth Garden
inner blouse and floral chiffon dress |
Dorotee Sweetlips
fluffy antler clips and wig | Frei shop contact lens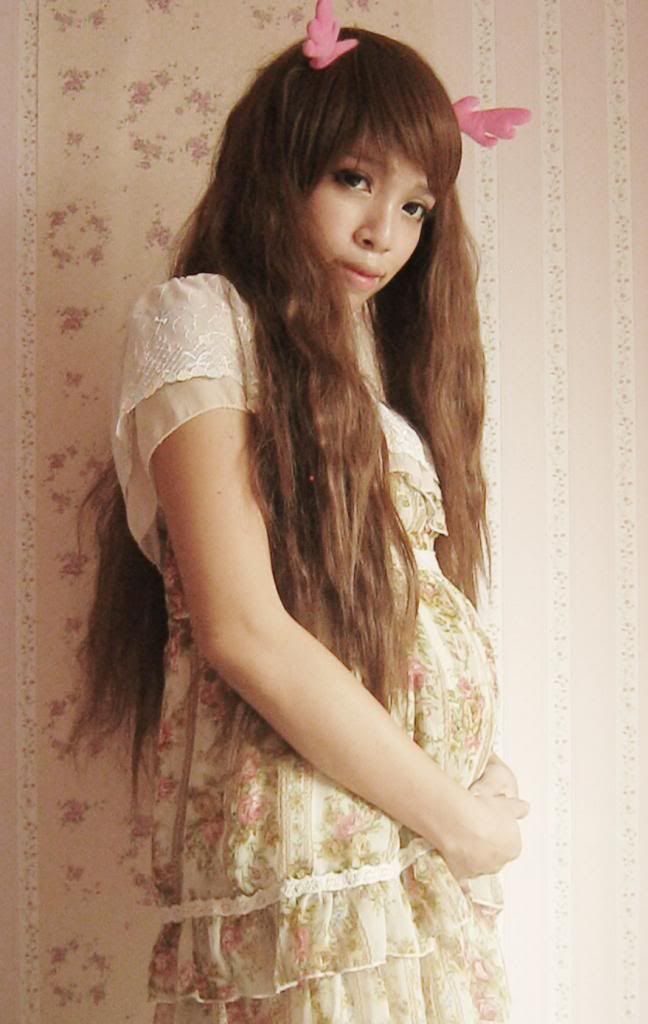 Bonus photo of my baby bump. :DD