Last 20th, I was invited to cover UchuSentai NOIZ's Angel-Taka meet and greet at Megamall. (Thanks Tessa for the media pass! Heee~) It rained hard that afternoon but I guess that didn't stopped the fans from coming anyway. It was really fun! Thank you to Anime Alliance and World Cosplay Summit PH for making this event happen.
I arrived kinda late, lol! Media and bloggers are supposed to arrive by 4:30pm. I arrived 5:30pm.. Thanks to the rain. orz Good thing the meet was divided into separate groups since the venue was kind of small. I was able to attend the last program. /o/ Also, I have a few good friends from the org sooo yay!
Angel Taka graced the conference hall right after a short opening. The crowd was so alive I feel alienated. Haha! I'm not really a die-hard fan but I really appreciate it when Japanese music scene is finally being introduced to the Philippine shores.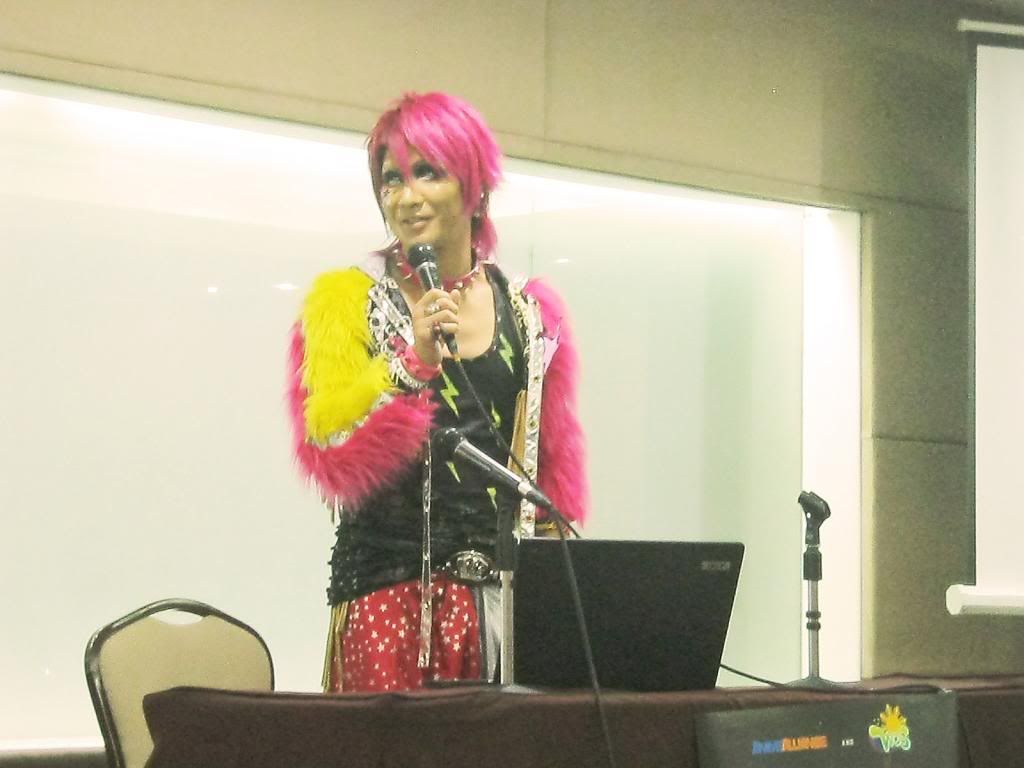 He was so cool and funny, I must say. This kind of stage presence is pure talent. I've been there and I can tell not everyone can have this kind of charisma. He truly made his fans happy that day.
Of course, there was a question and answer portion for the fans. It was ear-candy to hear him speak Japanese. I can't understand Japanese but being a japanophile myself, the language feels like home.
He revealed that he came to Manila to record some new songs - original Japanese songs and OPM covers as he said that Philippines is like a second home to him. Sweet!
For the event's closing, he performed UchuSentai's version of Narda and one of their original songs. My friend there, Justin, who is a very good guitarist jammed with him. Everyone was having a good time!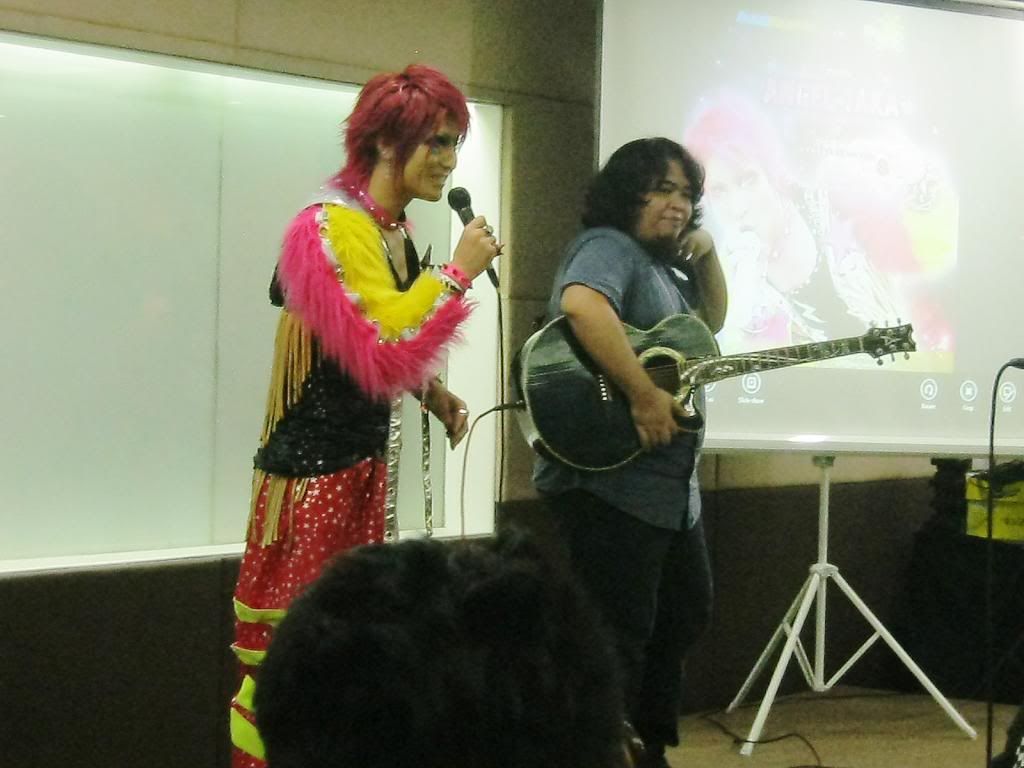 You can watch the video I took
here.
Photo opt time! Everyone in the room was given a chance to have a photo with him and have their UchuSentai merchandise signed. When it was my turn to have a photo with him, he stood up and pointed at my belly and yelled, "BABY?!" I nodded he made this funny yet classic Japanese gestures of awe. It was so funny! He was saying something but I don't understand. Congratulations, maybe? Haha!
My look for the day~
Labyrinth Garden dress and boots | Dorotee Sweetlips flower crown | Gifted sparrow necklace
We headed to Metrowalk right after the event to have dinner and just chill the night away at the newly opened Imperium e-Sports bard and video game lounge.
I must say this is the ultimate hang out place for true-blue gamers. The place was chill unlike the typical busy and noisy ambiance of bars. People come here to actually play videogames while enjoying their favorite food and maybe some liquor.
The lounge cater to different gaming tastes whether console or MOBA.
There was a door fee of 100PHP for guests which is consumable. You can choose to use it on gaming, food or drinks. It's up to you! If you exceed the amount, you can just bill out when you leave. This is a nice system to maintain the quality of the crowd.
Steelseries goodness! <3
Very cool idea too for the menu. I was puzzled at first when the waiter handed this to me. Haha!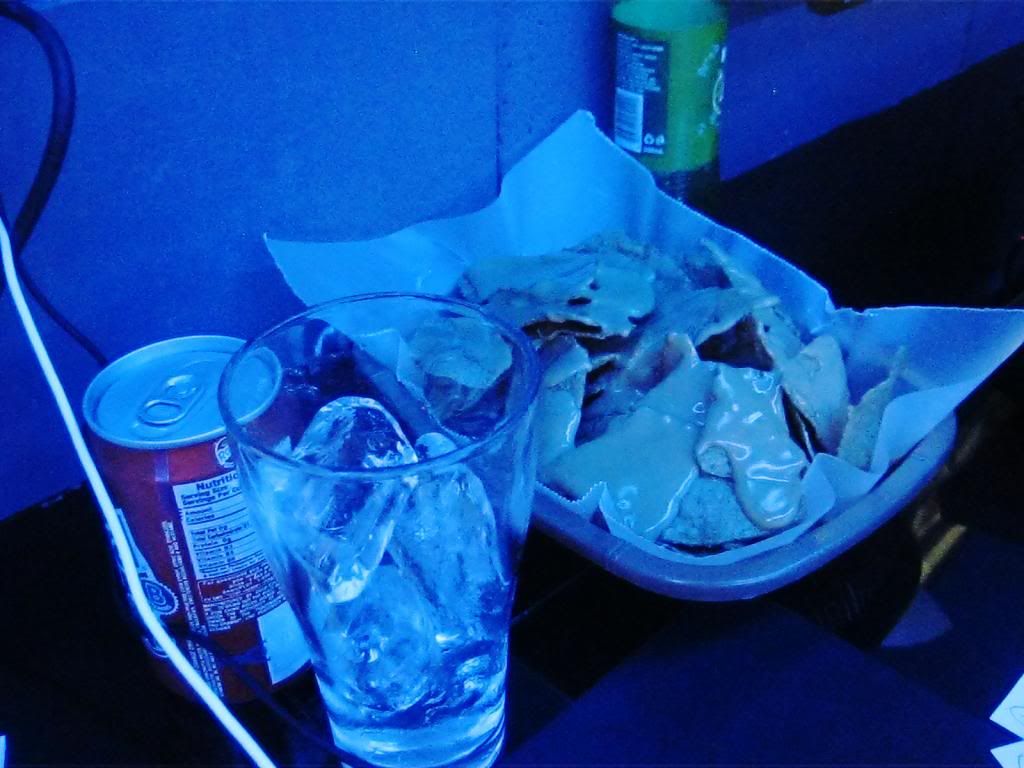 We just had dinner before heading there so we just ordered some snacks while playing League of Legends. They serve below zero beer. Too bad I can't intake any amount of alcohol right now. :b
Nice set up! Ohai thar my gaming/life buddy <3.
We will definitely come back. Hrhr!