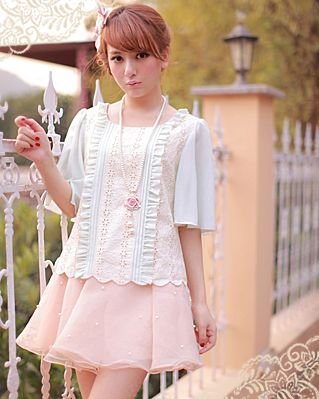 Today, I'd like to share with you a China-based fashion label that I've been following for quiet a while now,
Ruis Collection
. If you like browsing for kawaii fashion in Pinterest or in Tumblr, then these photos might look familiar yo you.
My fascination to anything princessy and doll-like was never a secret as a former lifestyle lolita. Ruis Collection perfectly described my definition of what a lolita would look like outside lolita. Their pieces are usually light both in color and material thus making it fit for warmer climates and the designs are usually of fair amount of cute, dainty and elegant that is very wearable.
But before anyone lose their frills, keep in mind that this is a Taobao shop. Quality will always be a hit or miss if you plan to get yourself some of their pieces. Their photoshoots are amazing though. I wish we have studios like that here in Manila.
Above are the photos of my personal picks. Enjoy!