Hi again! I'm on the second trimester of my pregnancy now and it's kind of putting a temporary halt on my dressing up lifestyle. I feel exhausted all the time as to I also work full time for my label, Dorotee Sweetlips. But I am trying not to let go just yet and cope with the changes in my body. I know I'm going to be a lot more busier when I delivered my baby.
I was trying to have some rest earlier this morning but I can't sleep so I decided to finally shoot a look. It's kinda half-assed, really, for I got tired in the middle of assembling my backdrop and setting up the camera so I just chose one of my favorite dress and mix-n-matched accessories along the way. I haven't dressed up genuinely for quiet some time now and I found myself looking at my stuff and feel kind of outdated. I even forgot where I put some of my things like shoes, contact lenses etc. Well, I hope now that the drive I had today would come visit me more often so I can produce better results. I have to admit that blogging, aside from being a designer, has helped me a lot in my independent life. It's one of the reasons why I have a roof in my head and bread in my table. It came to me that I can't just let it go amidst the lifestyle change.
I'm not happy with my make-up too for I haven't updated my make up kit as well. I lack essential items like concealers, eyeshadows etc. My skin is not in it's best condition too. I just groomed my eyebrows but not really shaped it because I just don't know what to do. I realized I haven't taken care of myself for quiet a while. It's not a secret in my Facebook profile that I'm currently hooked in a MOBA game called, League of Legends and now it appears to me it's taking away the fountain of my youth. haha. I can't help it though, I share the addiction with my partner and it's one of our fun-time. There there, at least I got to look at myself in the mirror again and finally gave a damn. I'll try to catch up and give myself moar love surely.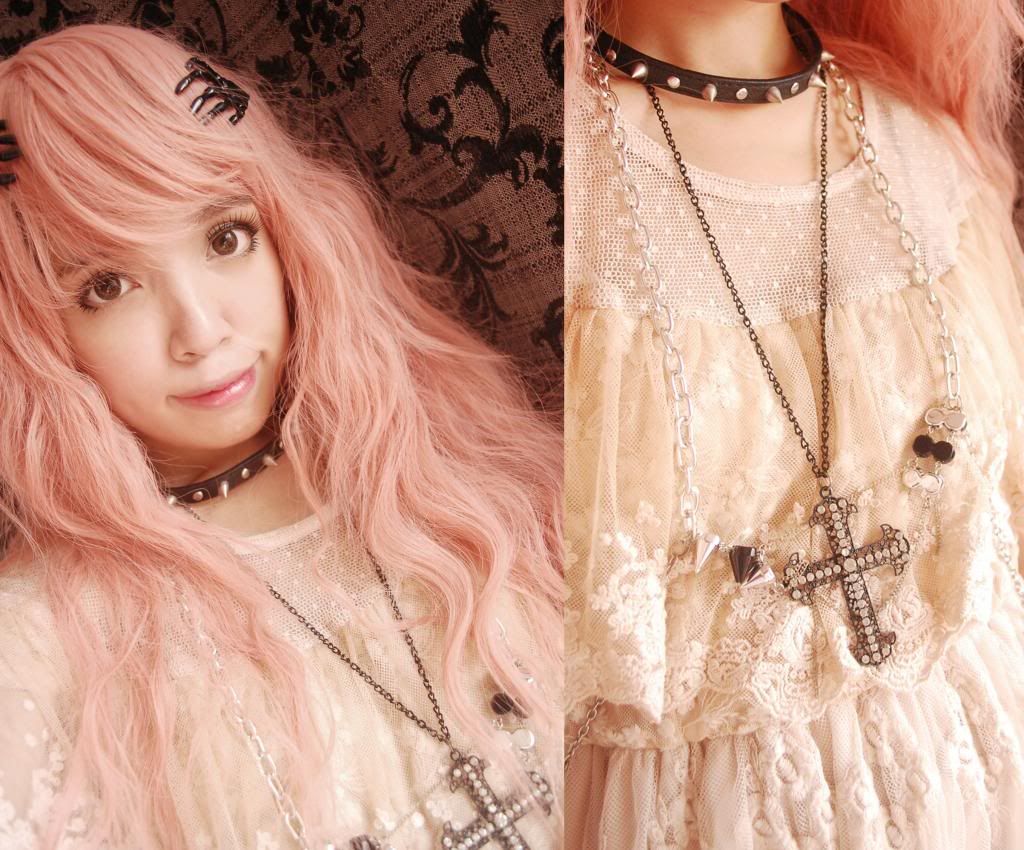 Anyone miss my lolita looks? I'll try to put together a few looks on my next posts. See ya!