Today, I'm gonna share with you guys the stuff I recently got from DollyAphrodite. It's an online shop based in Facebook and it's owned by my sister. Do check it out and you may find something in your liking.
I got Crystal Citrine contact lenses in brown and a cute liquid eyeliner. Below are actual photos of the items.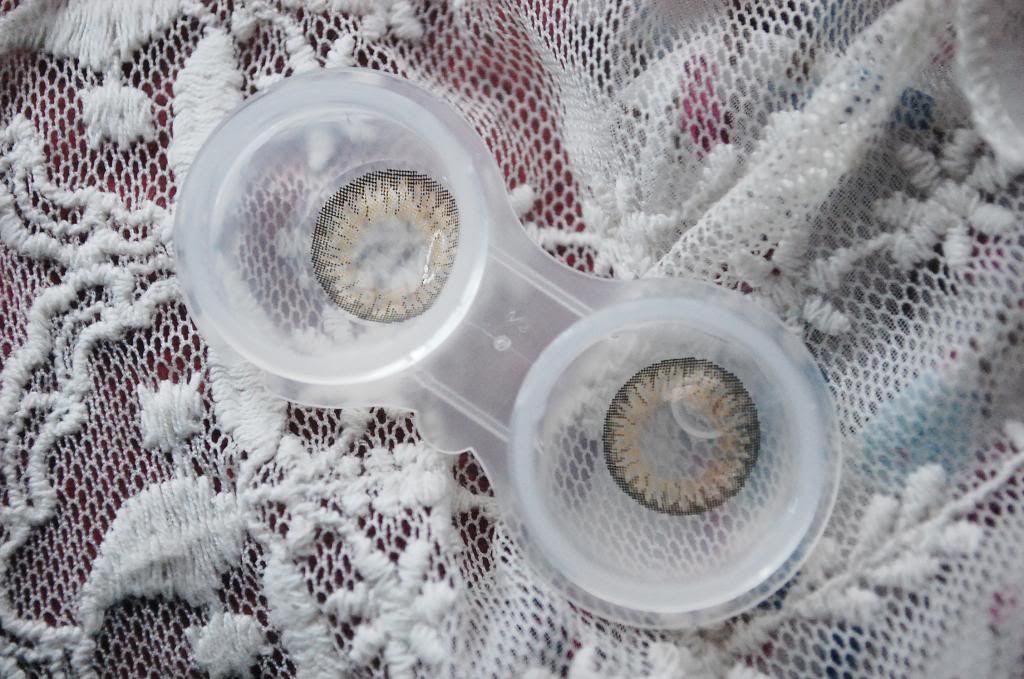 Crystal Citrine brown (300php)
Kawaii animal liquid eyeliner (60php)
I've tried quiet a few Crystal lenses already and in my experience, this brand is a hit or miss for my tastes. The series I got is around 14.5mm in diameter, I think. And I have round eyes so it doesn't give a doll eyes look for me. It may work for people with smaller eyes and those who prefer a natural look though but in my preference, I'm looking for something that would help me achieve a dramatic dolly eyes.
When worn photo in daylight and flash
The color and design is subtle and very natural which makes it very wearable and very suitable for asian eyes.
Crystal contact lens is comfy to wear but compared to brands like Geo, it's pretty thin. That is okay but I'm afraid if not handled with care, the lenses may easily tear. Not bad though for it's price and it's already good for one year. Also, while I can wear a Geo lens for 6 hours straight and feel nothing, this lenses easily dries out when worn beyond 3 hours. I always bring an eye drop with me for relief when I wear Crystal or I make sure I bring my contact lens case so I can just remove them whenever.
The tip is very pointy and hard making the application very easy.
When it comes to liquid eyeliners, I prefer the cheap ones with no brand. I've tried eyeliners from Elf, Etude house, Clio and they are not the truest of black and it easily smudge. I have this habit of randomly rubbing my eyes and completely forgetting I have make-up on and with cheaper eyeliners, it doesn't smudge and one bottle last long. This cute pink animal eyeliner would last me more than a year.
Pigment is true black and the lines are very defined when applied.
Here's my shameless selfie wearing the lenses and eyeliner. Yay~