It's funny I haven't blogged about this yet but I was invited a few months ago to be an ambassador for the first ever
Harajuku Fashion Walk in Manila Philippines
. If you are wondering what Harajuku Fashion Walk is, feel free to read this
article
and watch the video. It's really inspiring especially if you are a j-fashion enthusiast.
Visual Music Carnival
is a diverse event that features different kinds of visual and performing arts. It's advocacy is to provide easier and equal communication for our deaf and mute friends hence the word, "Visual". It's for a cause! Our deaf and mute friends will benefit from this event so please go go go!
We did the press conference yesterday in where we shared with the media what VMC is and one of the activities it is hosting, the Harajuku Fashion Walk.



The truth is, we came only for the food. LOLjk! Omnomnom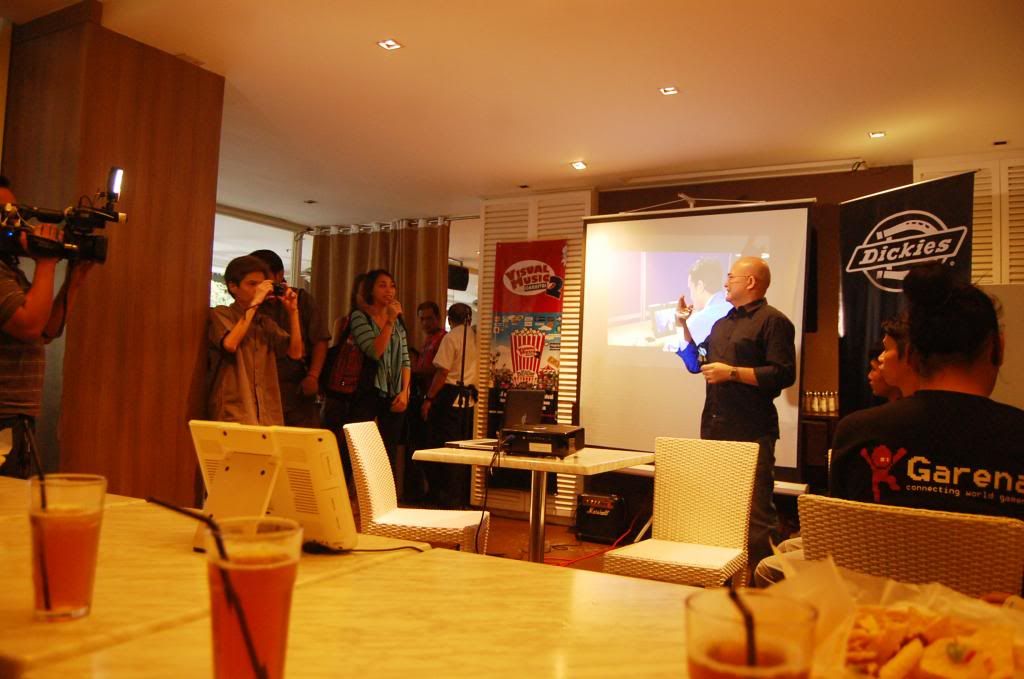 Here's Kat Taylor of the rock band, Saydie, one of the organizers and his brother opening the conference.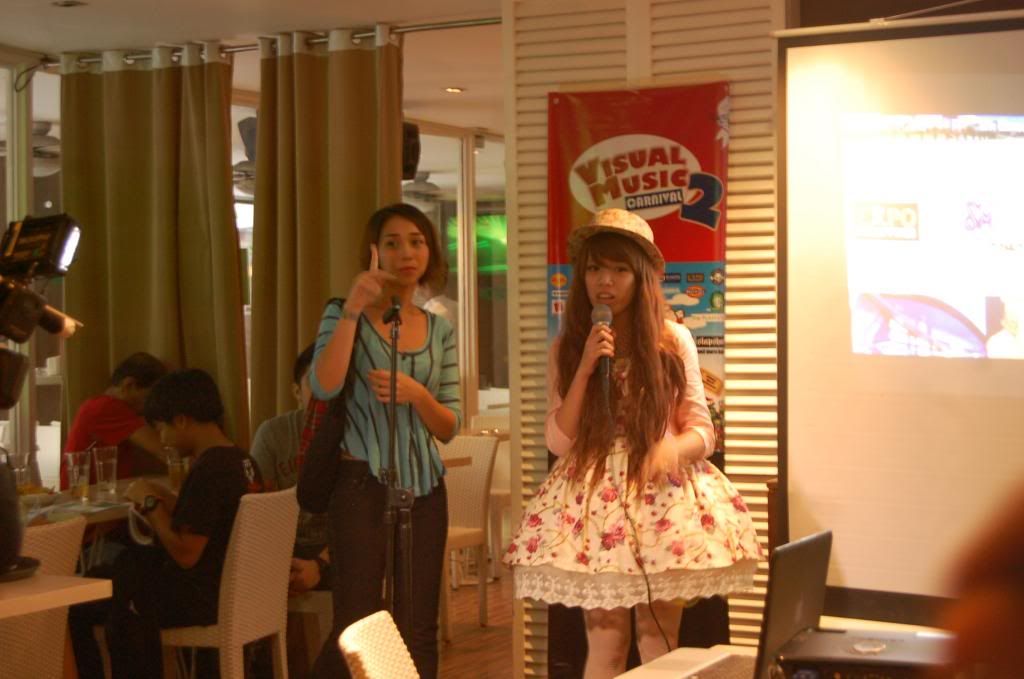 Hrrr. I hate you Katt. You made me speak in front of so many people. lool. kidding. Of course, I love youuu. *fangirl mode*
So yea, since I was the one who introduced the idea of Harajuku Fashion Walk to her when she came to me for support, I was called to share with the media what HFW is. It's kinda hard to explain since the activity is very spontaneous in the first place sooo.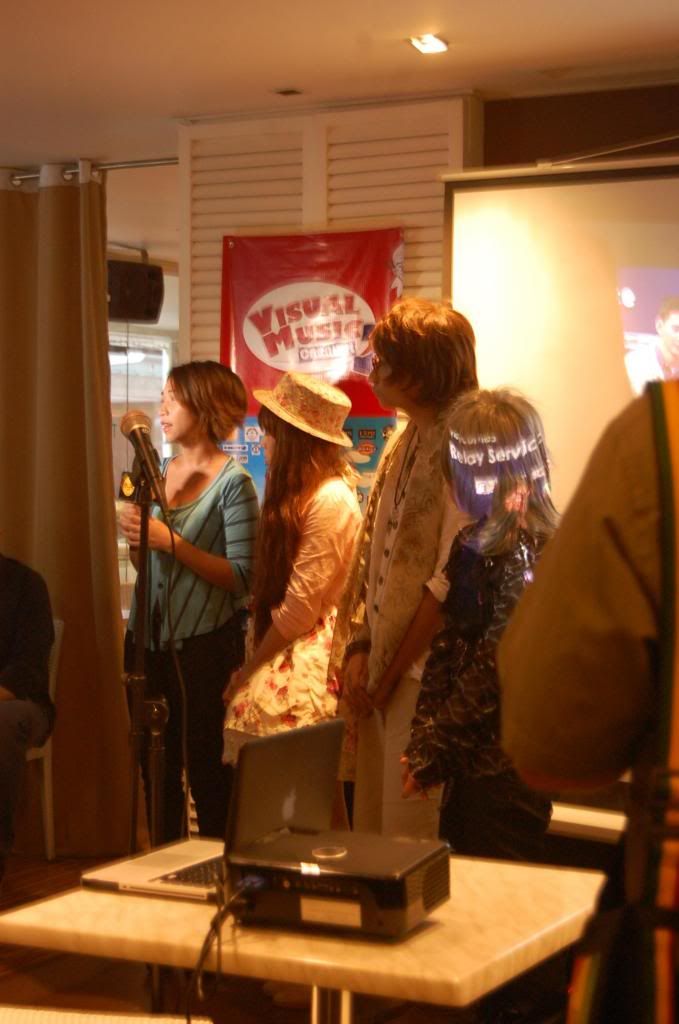 Interview with MYX and HeroTV
I'm with Ian and Kidd, my co-ambassadors as seen on the poster above. Ian is a mori kei enthusiast and also an owner of a mori kei centered shop, Forestale. It's really rare to see a boy style mori so it's really a pleasure to have him. I've known Kidd for a long time since we share common friends and I'm super happy that we finally get to hang out recently. I can say that Kidd is one of the very first Visual Kei enthusiast I've known locally and that is about 7-8 years ago. Cool huh!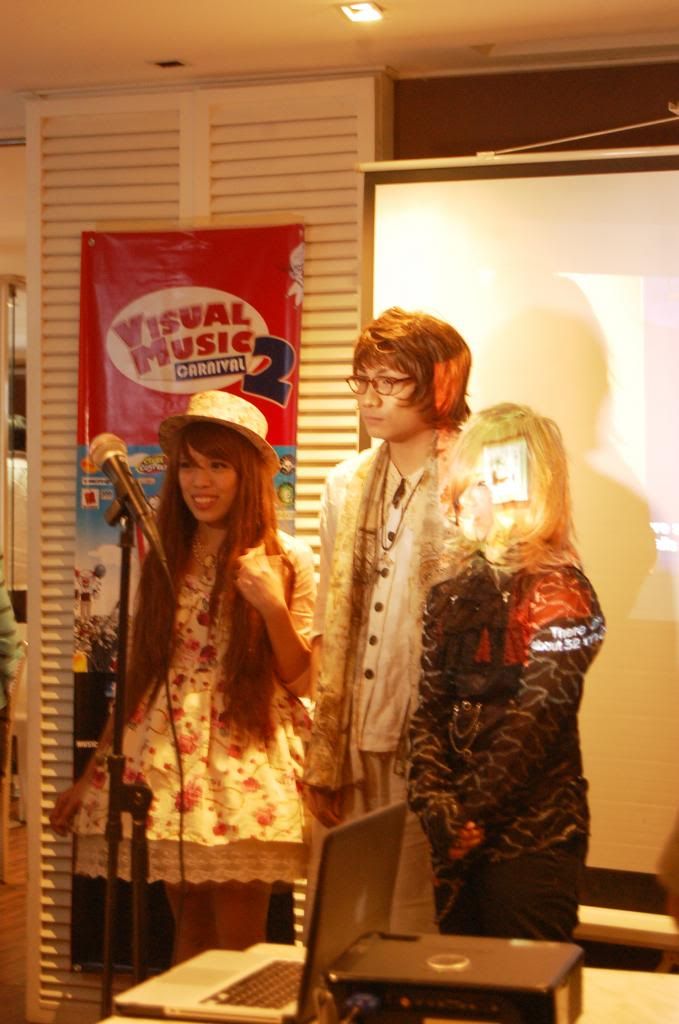 <3
The event was brief so we took snaps of our outfits haha! Street style.
Kidd with my friend, Xiar.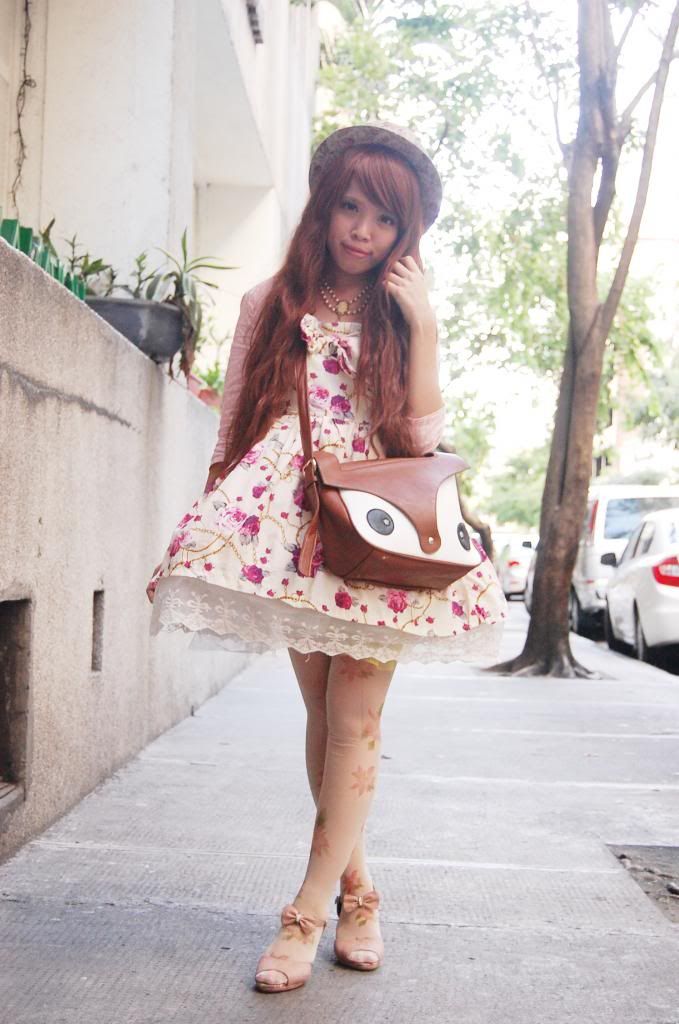 Labyrinth Garden showcase!
Dress, tights, bolero from Labyrinth Garden | Gifted Owl bag | Floral boater hat from SM | Toxic Kitty choker | Rose heels from DV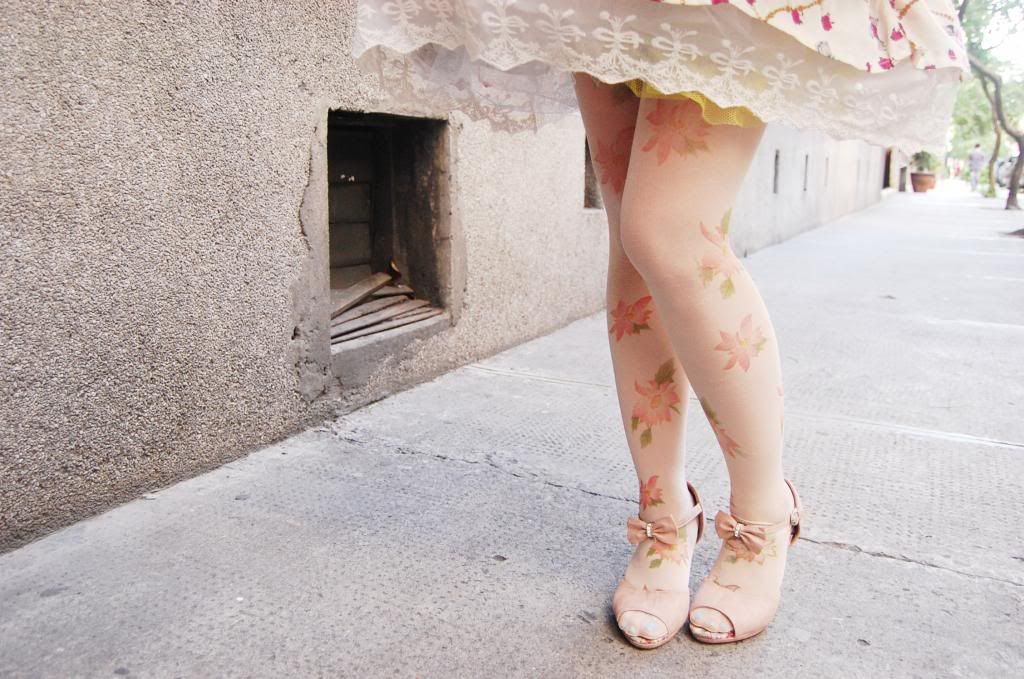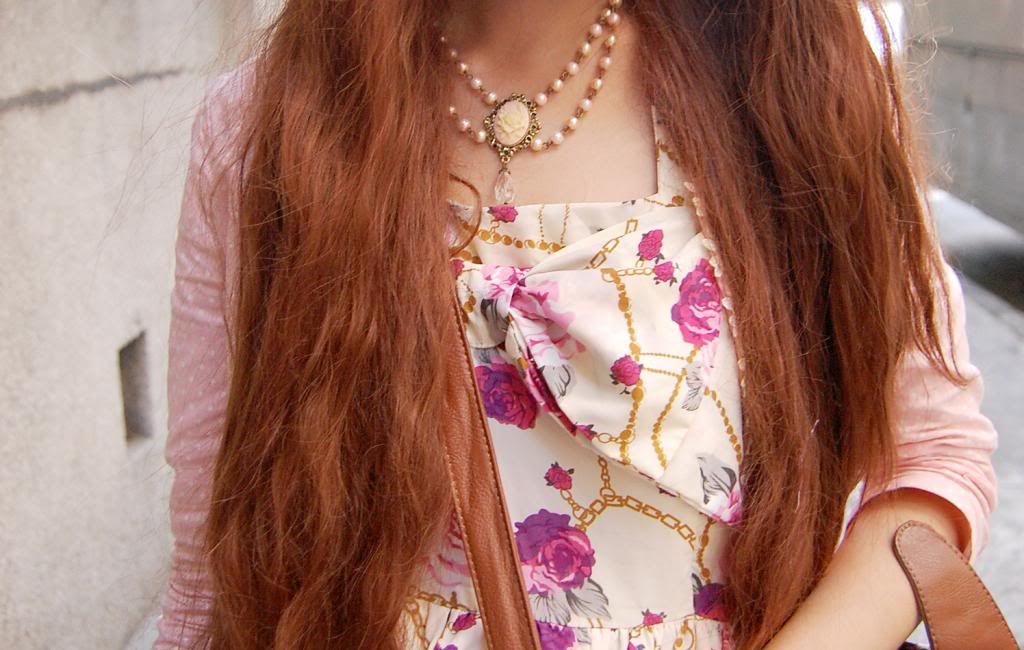 I'm super excited for Visual Music Carnival and Harajuku Fashion Walk. Assembly is at VMC event grounds. Walk would be around 4pm so please be there at least an hour before so we can also have time for lively chatter! I'm excited to meet everyone. Tickets are at 200PHP. You can get it from me if you want to avoid falling in line.
See you!!