If you have been following my posts on Facebook, this news shouldn't be new. Last March 1 was the first day of collaboration I did with a couple of Animax talents, Rhianna and Alodia. The crew was really nice and accommodating and they are really excited about the collaboration as much as I am.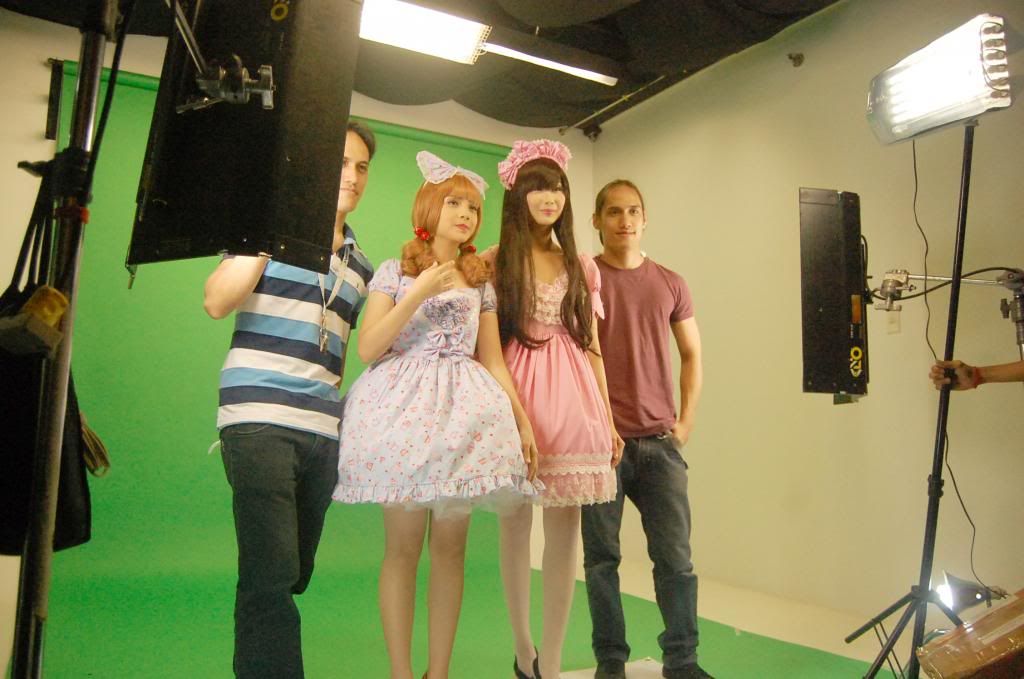 Taping time! Rhianna and Alodia on sweet lolita Dorotee Sweetlips coordinates.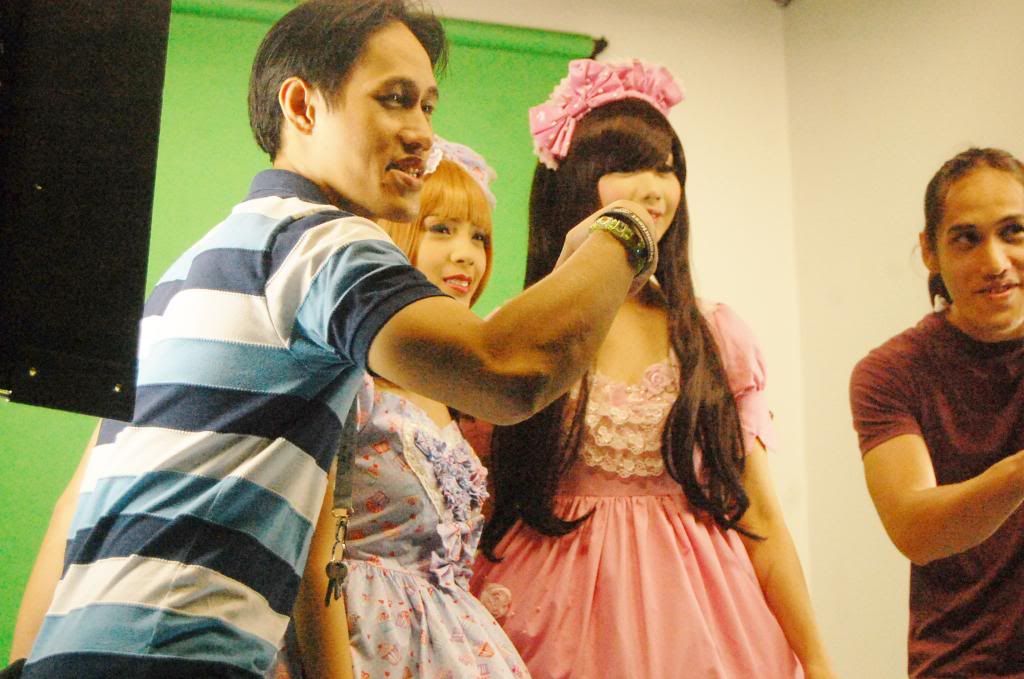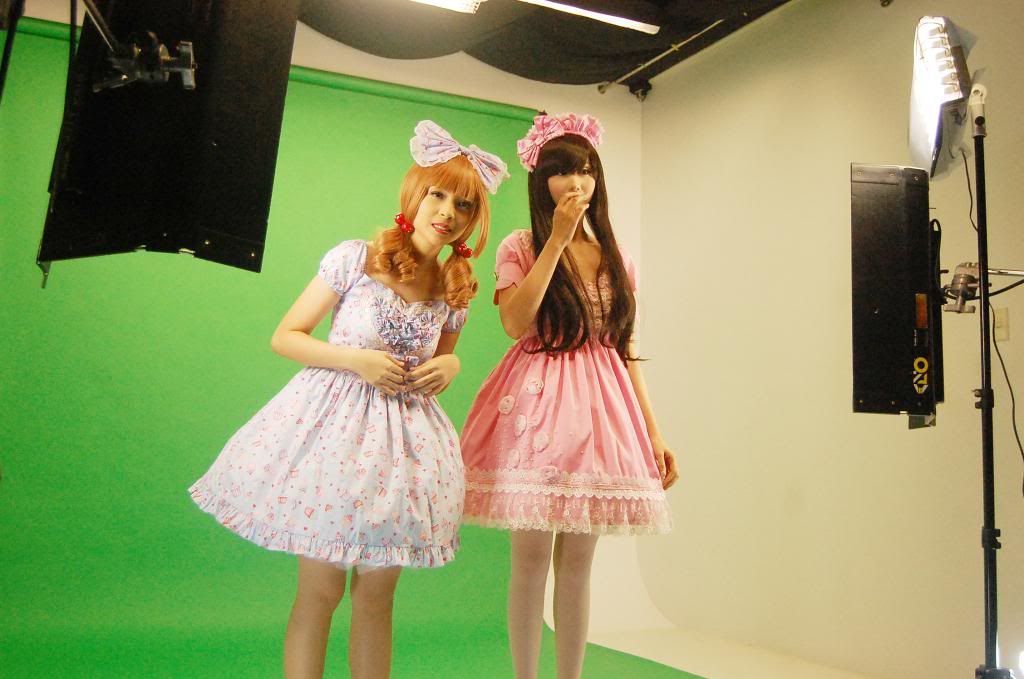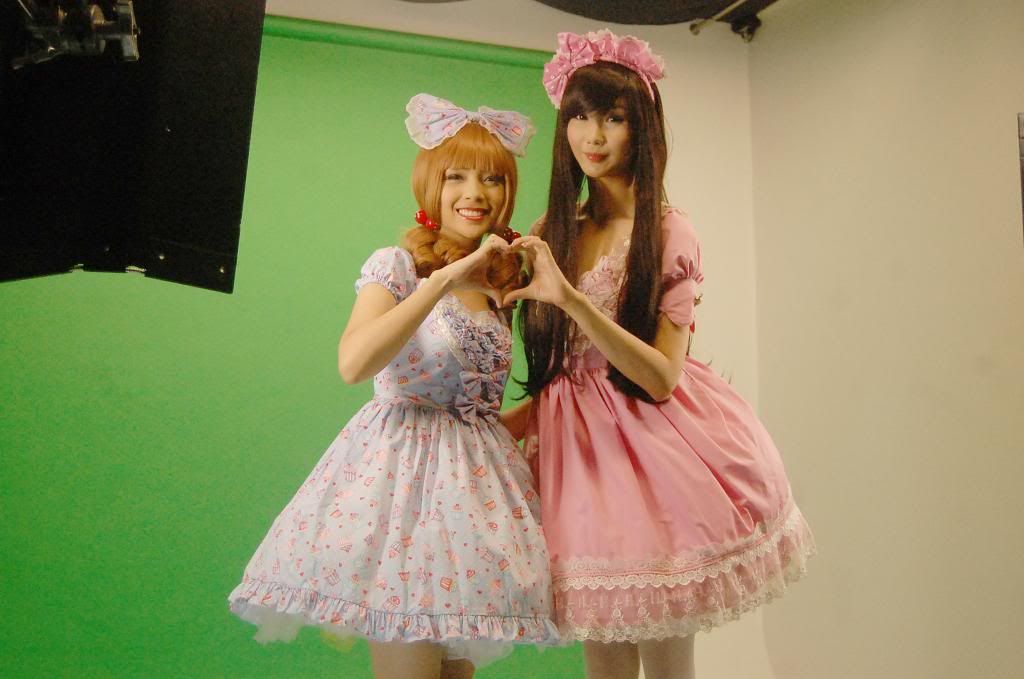 The Ani-mates smiling for my camera. <3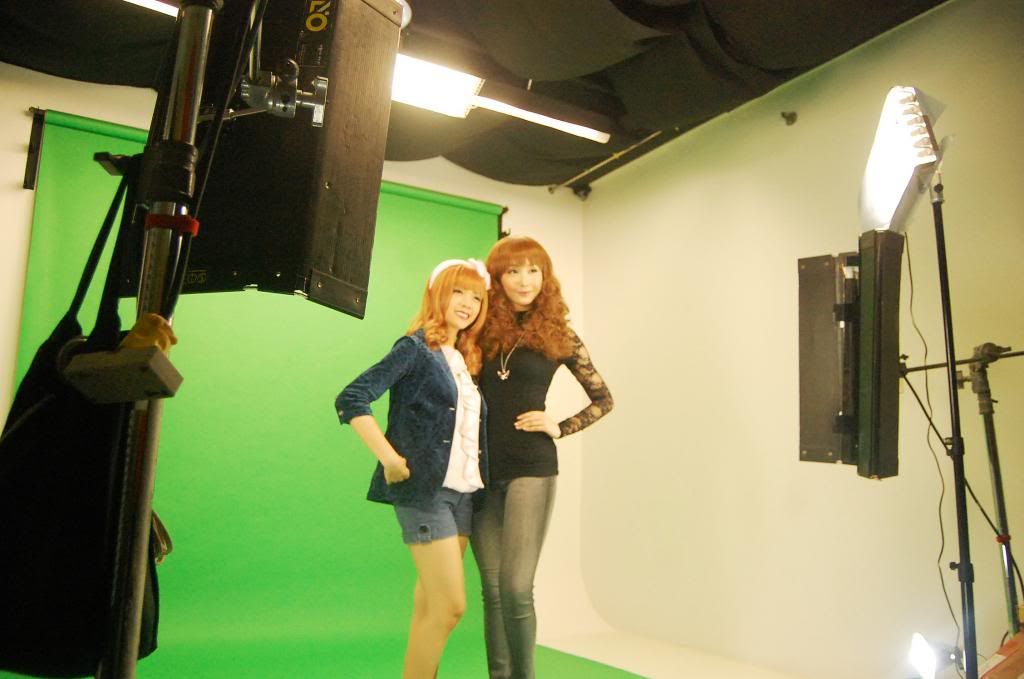 They changed into casual clothes in between segment tapings for variety purposes. Still looking good!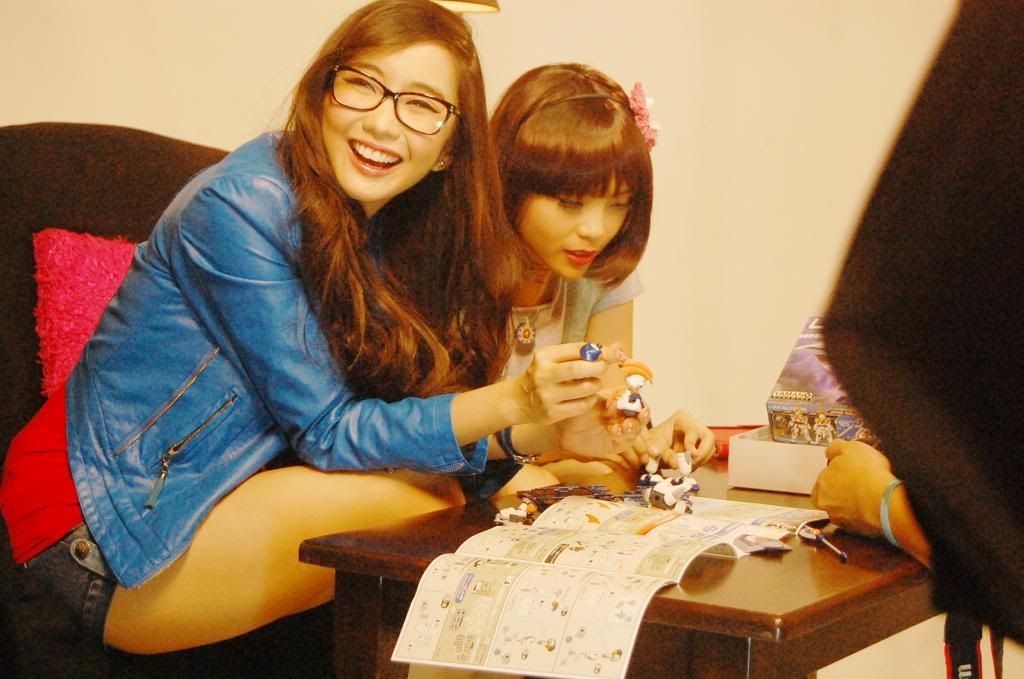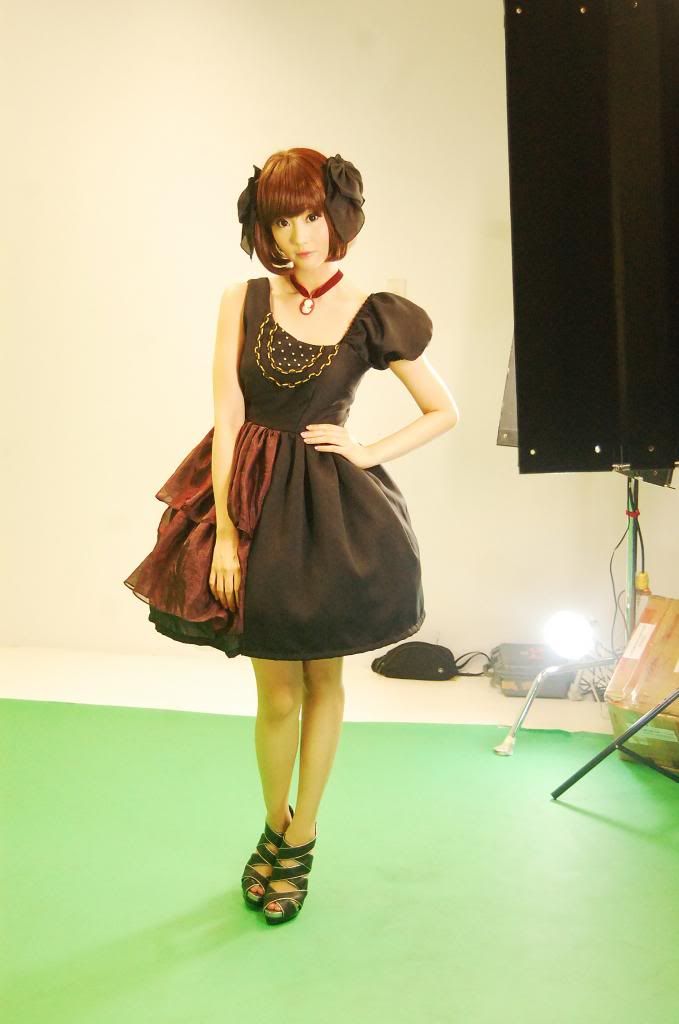 And back again into Dorotee Sweetlips dresses! I've known Alodia ever since I became exposed to the local cosplay community and have heard stories about her good and bad. She's actually pretty welcoming in person and I didn't have a hard time working with her amidst the fame and the sky-high success. (I can tell considering I used to work as a production design intern and I get to work with celebrities way back) I'm pretty curious and excited about her album release in Japan. People can tell things but at the end of the day, she's the one living the dream of a J-pop idol.
My friend Xiarlotte asking for a picture during break time. XD
Rhianna! sooo elegant and really promising. Please like her page
here.
Group picture! :3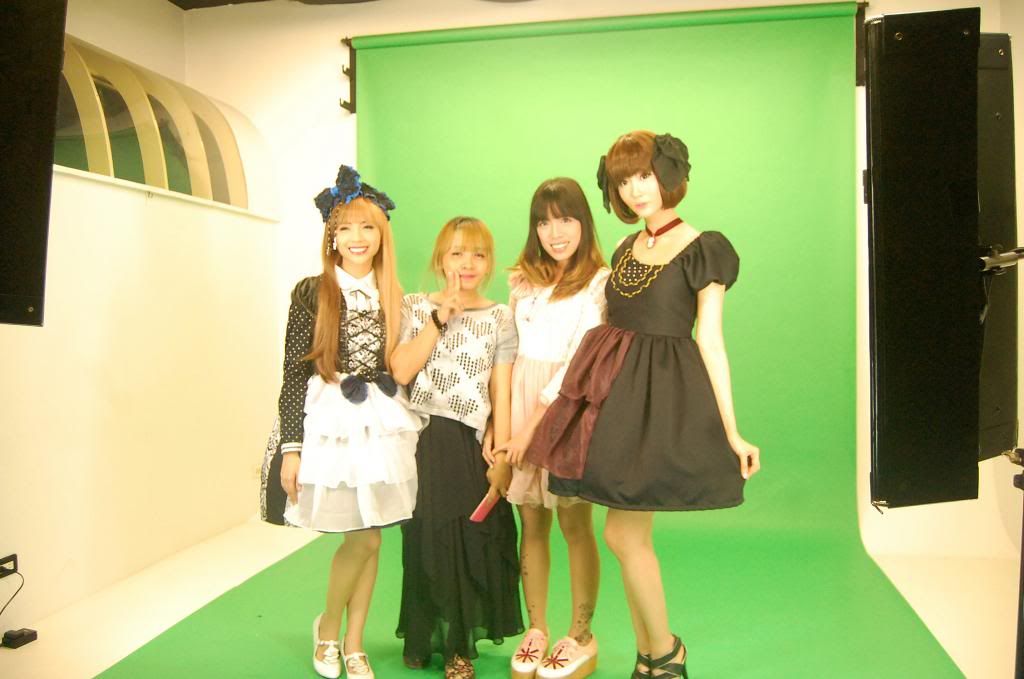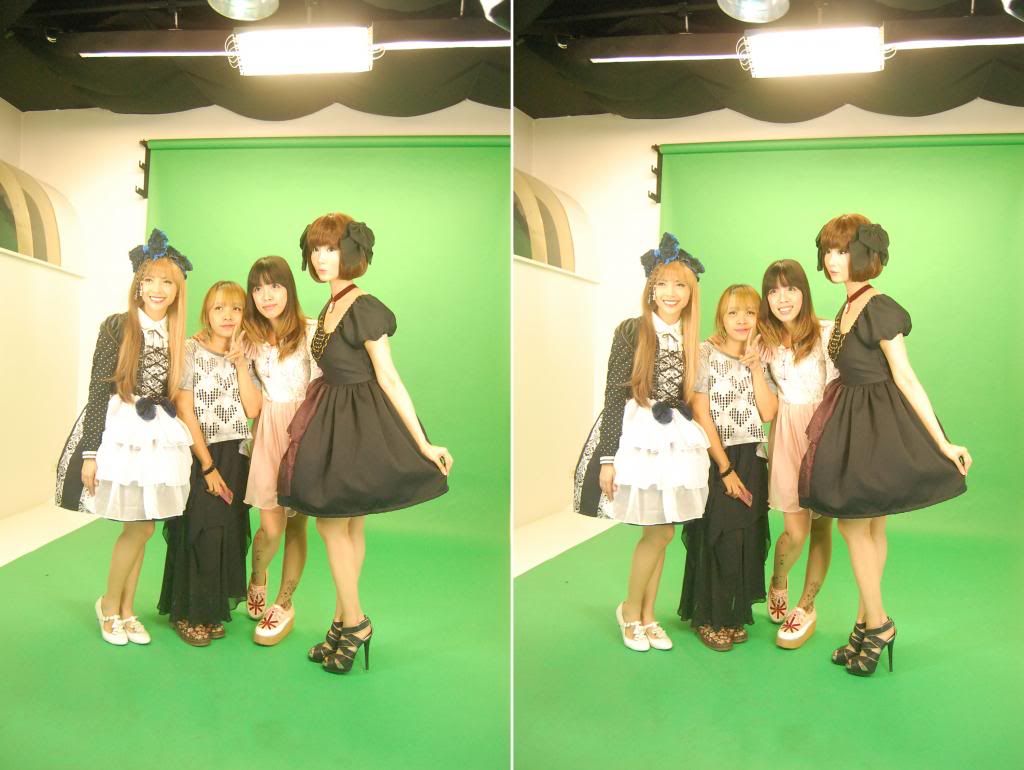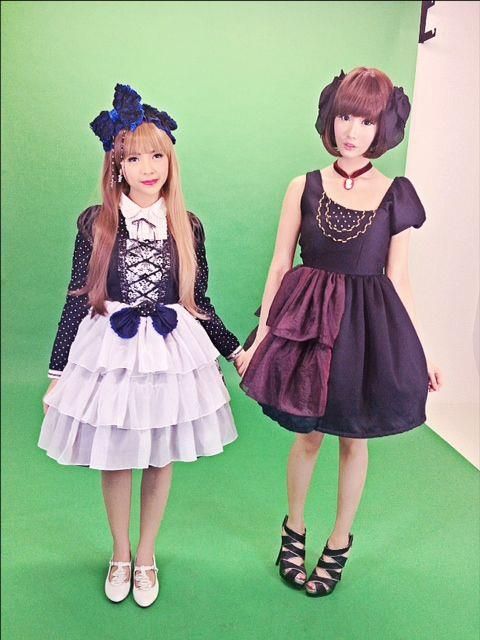 Soo cute!
Watch out for it at
Ani-Time with Alodia, Monday to Friday at 7PM only on ANIMAX!
xoxo
Justine Chantelle