Gah, I missed blogging about personal stuff. I feel like I'm sounding too redundant lately sharing about the stints I am receiving for Dorotee Sweetlips advertisement. I just can't say no because seriously, it would be a waste to let this kind of opportunities pass. I mean, as an owner of a brand, I would have to pay tons of money to have it advertised on TV or magazine or even have it endorsed by a celebrity.. But people are offering it to me for free and it's really heartwarming that people are interested to share my work to a wider audience. There were no significant and dramatic changes on my sales yet though since this fashion is very niche-based. Still, spreading awareness of the brand and lolita fashion is a must for this business to survive.
Moving on, here are some photos from today's taping for HeroTV where my lovely friend, Myrtle, endorsed a few of Dorotee Sweetlips dresses.
My beau accompanied me that day. My friend, and stint sidekick, Xiar, didn't made it this time due to some health issues sooo I literally nagged Owen the whole morning to come with me.
Taping time!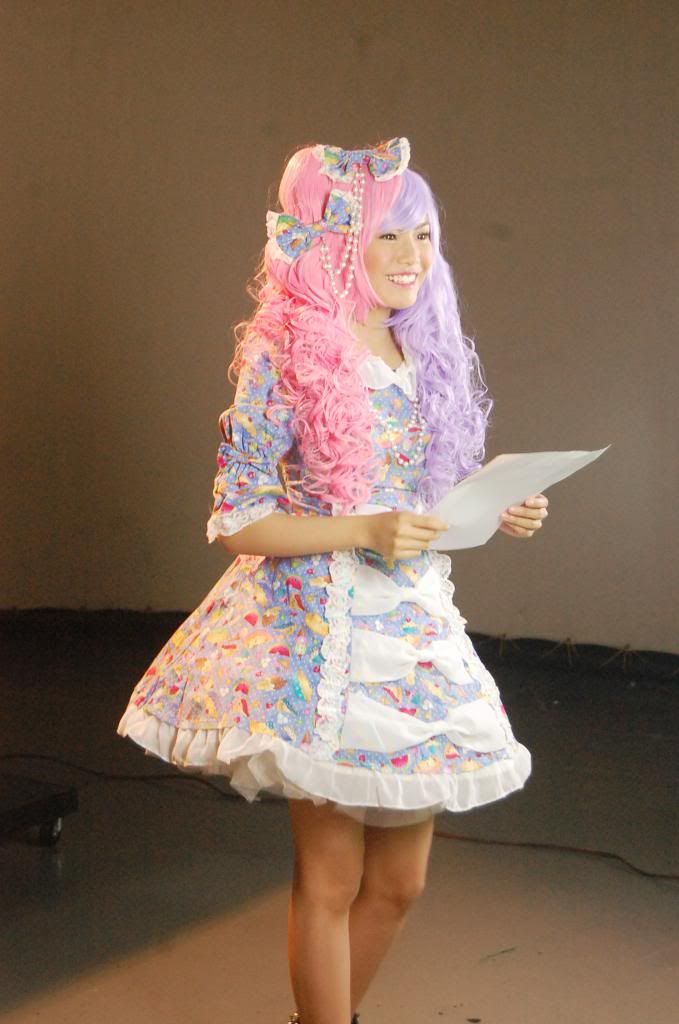 I got bored in between shoots so this is what happened. :))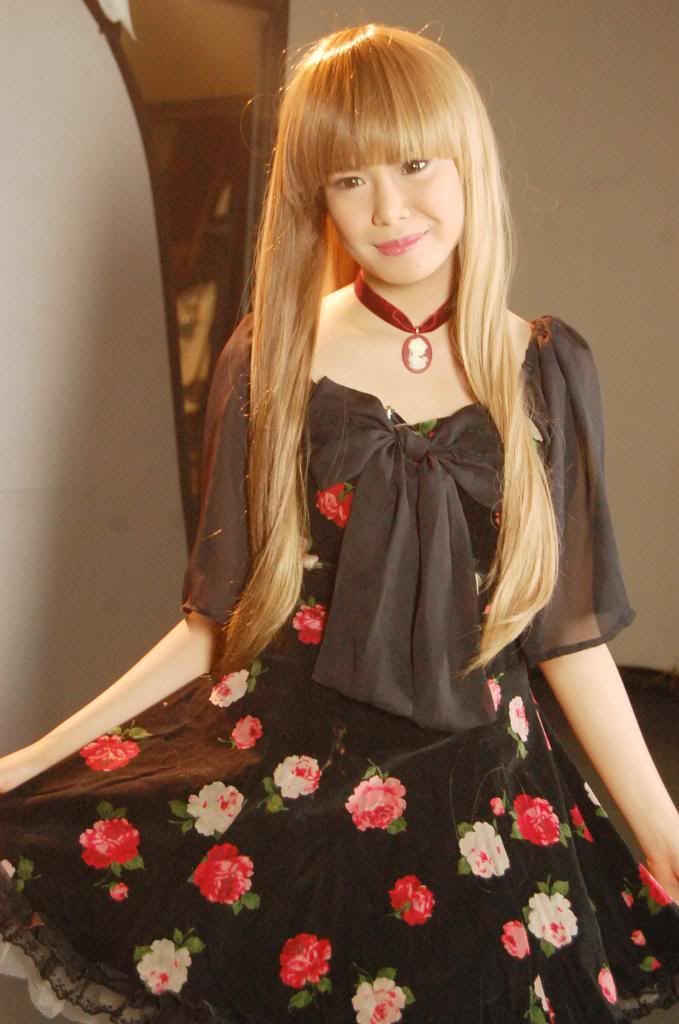 This ABS-CBN compound is sooo big I sooo want all the unused spaces. hahaha!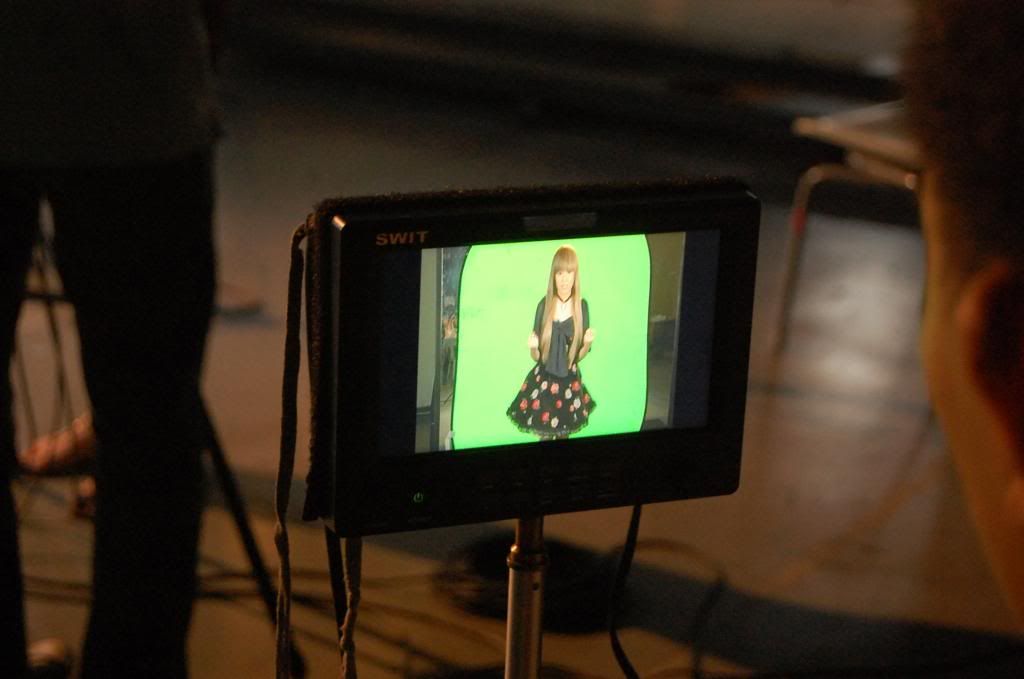 Sorry for mismatched shoes but as you can see at the director's monitor above, they don't include the legs anyway so we didn't bother changing her shoes anymore.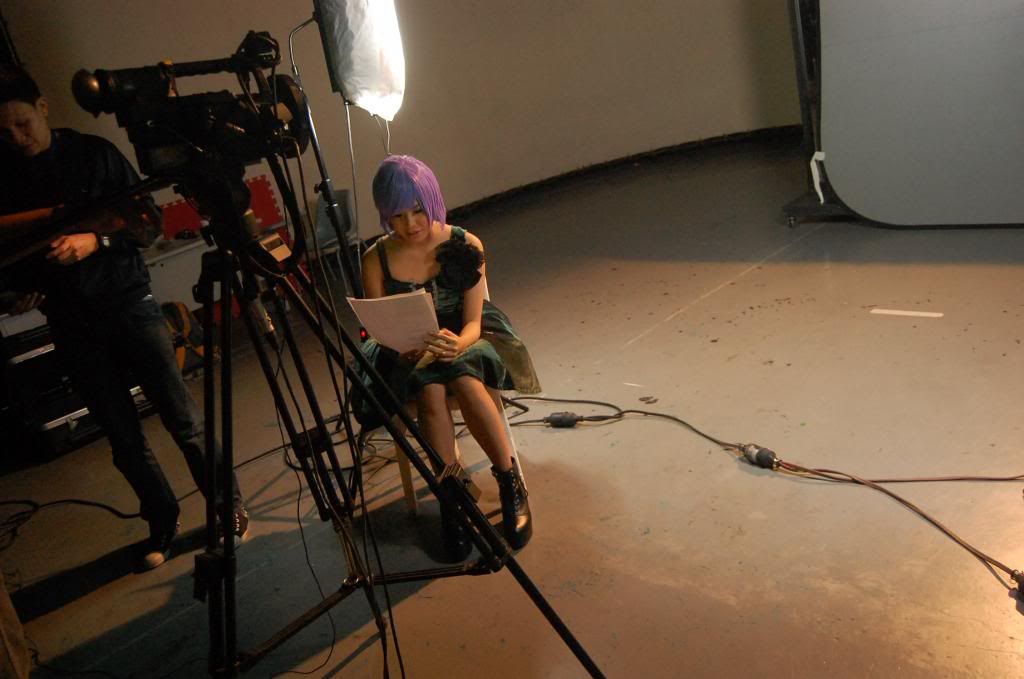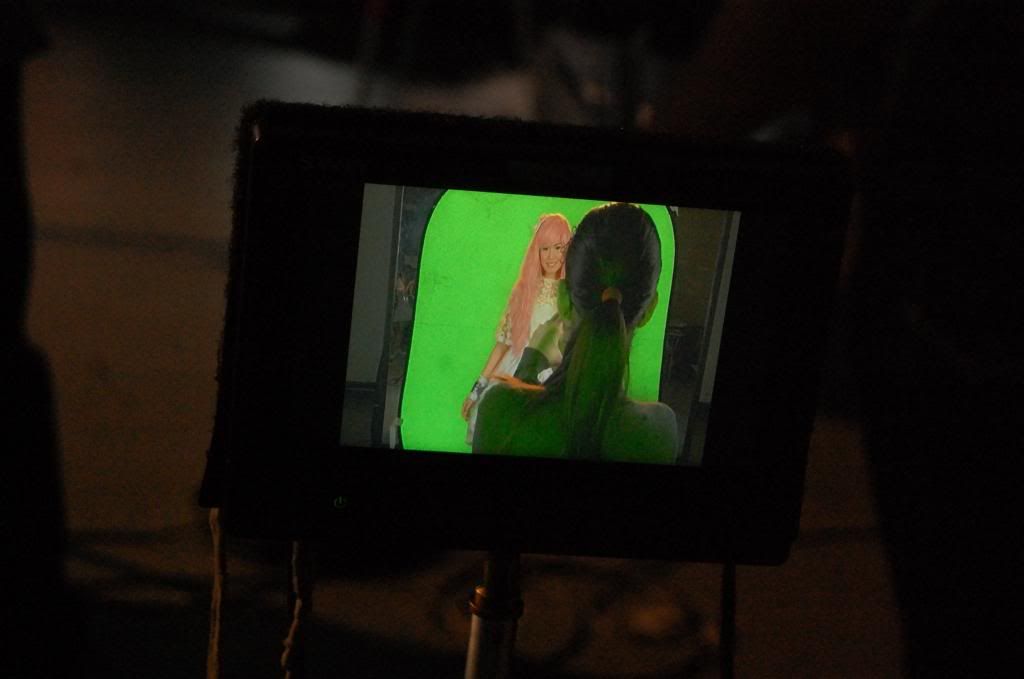 Sooo, that's about it. I'm pretty tired today jumping from this to another appointment so I'm gonna go on and play Candy Crush Saga for relaxation purposes, haha! I have to get up early tomorrow too for a whole day of work with my intern. I hope I wouldn't forget to document this one. See ya!
xoxo
Justine Chantelle