It feels so good having to stay up late at night with nothing to do. The past weeks was all about sewing all night long. I have help now and it definitely made things quicker this time. And I'm very thankful for that.
So last Wednesday, happened the event that was the reason of all this hardwork. I was invited as one of the guest designers to showcase a collection on their Jfashion show III.
I have 5 pieces that I showed last year at Eternal Death Wake in a fashion show as well but when I looked at them again when 2013 entered, I feel like they are lacking but with so much potential. I did some minor re-embellishments on those 5 and added it to my current collection. I made four new pieces for this year which borders more into the sweet side of lolita and the theme is very much inspired by tea parties.
Here are some photos of two mini collections combined. It isn't complete yet for me and my photographer didn't have the whole day to shoot. I will be shooting the rest tomorrow~ <3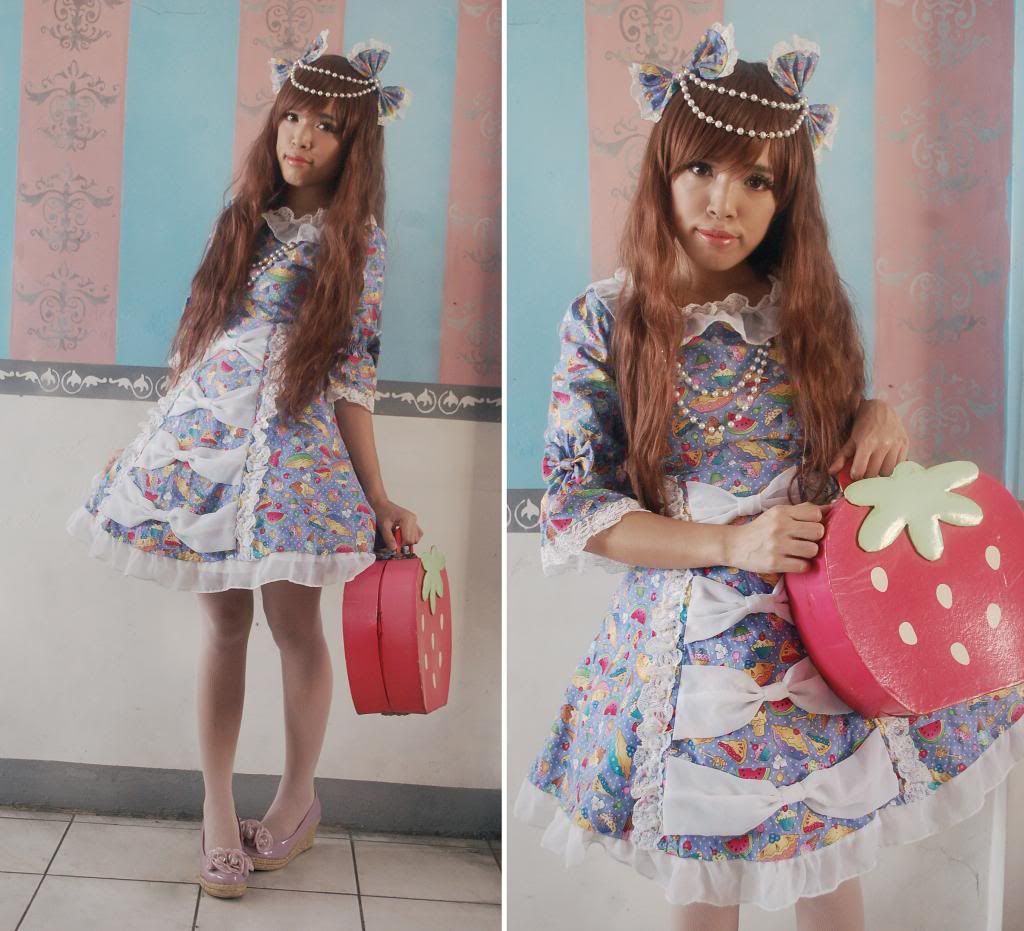 The black piece was kind of out of place, I know. That one was part of the darker pieces that I did last November.
And, photos from the fashion show! I have few shots to share with you because I'm still waiting for the other photographers to send them to me. I'll try my best to post it here too as soon as I can.
Ready with the models at the backstage~
I once said that I can't become an actress/celebrity because I look derp on candid shots most of the time. You know, why is it that Hollywood celebrities or even our local personalities still looks good on candid photos. I am aware that I am not that physically pretty based on the standards of the society but why is it I always have those embarrassing facial expressions on candid photo? Is it a skill one has to learn? Somebody, teach me! Haha!
Nevertheless, I love this photo. I can't remember what we are doing here but it's cute. I look happy. XD
With my friend, Lex, the designer behind Tokyo Barbie which debuted that day.
Runway shots! Kleng looking stunning on this gothic ensemble.
We have a baby girl here. This lass is really young! 13 I think? But whoa, she rocks sweet lolita really good! Kind of reminds me of the lolita model, Midori. Pretty girl is pretttyyy~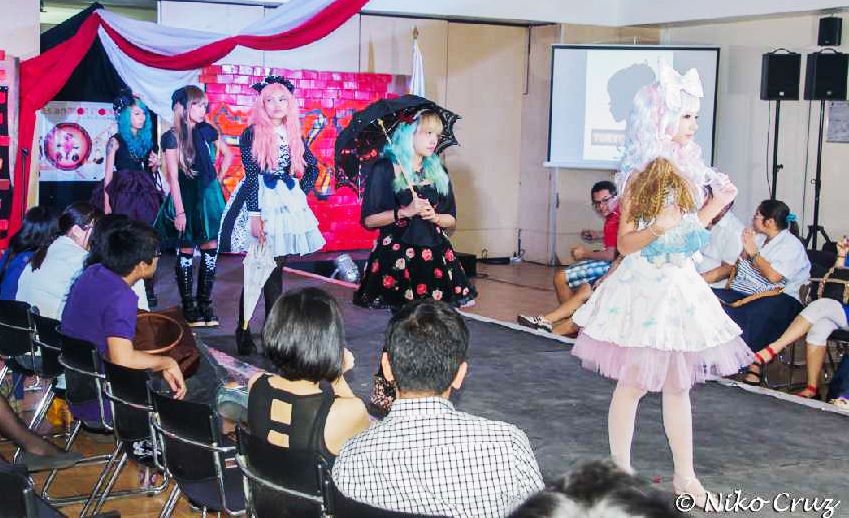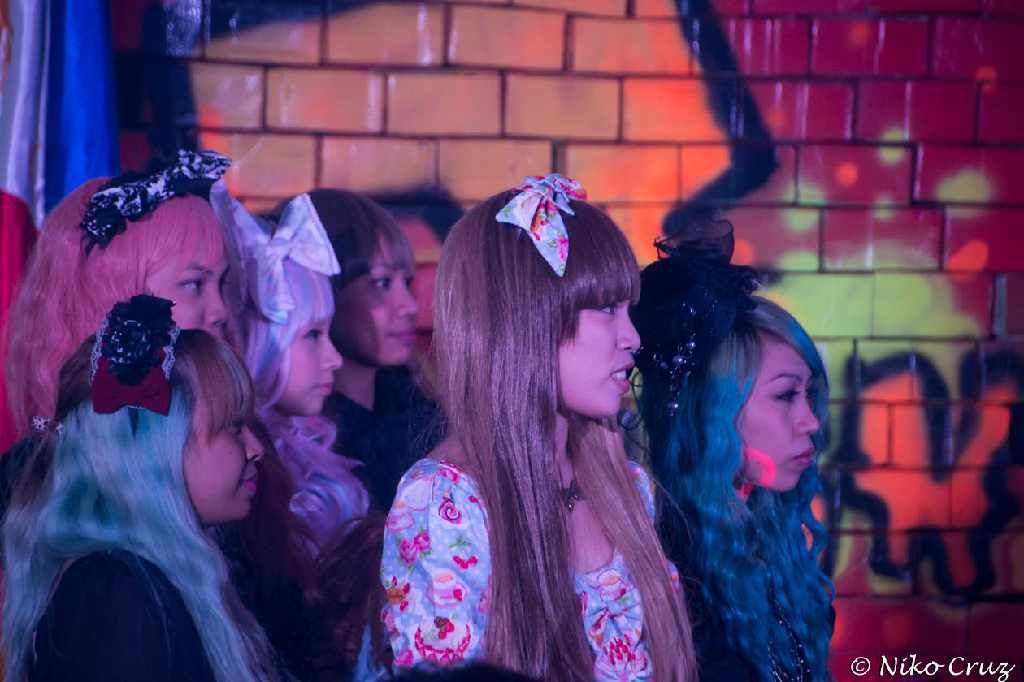 There were a little twist of problem on model assignment during the show so I had to switch models and even had a couple of my friends walk for the curtain call. So yea, here are two additional dollies beside me. <3
It was fulfilling. Thanks to my friends who fuels me with enthusiasm. You guys are the icing on my cake. And, to my sister, Grace, who stayed with me through sleepless nights and helped me turn the designs from paper into life. To more sleepless nights!