Here is an outfit inspired once again by the dolly kei style. I love how limitless this style is compared to Lolita. Lolita will still be my first love though but sometimes it's strictness feels like a trap. And I'm glad a style like dolly kei came about without me having to leave the elegance and aesthetic that both styles share and yet I can experiment a lot.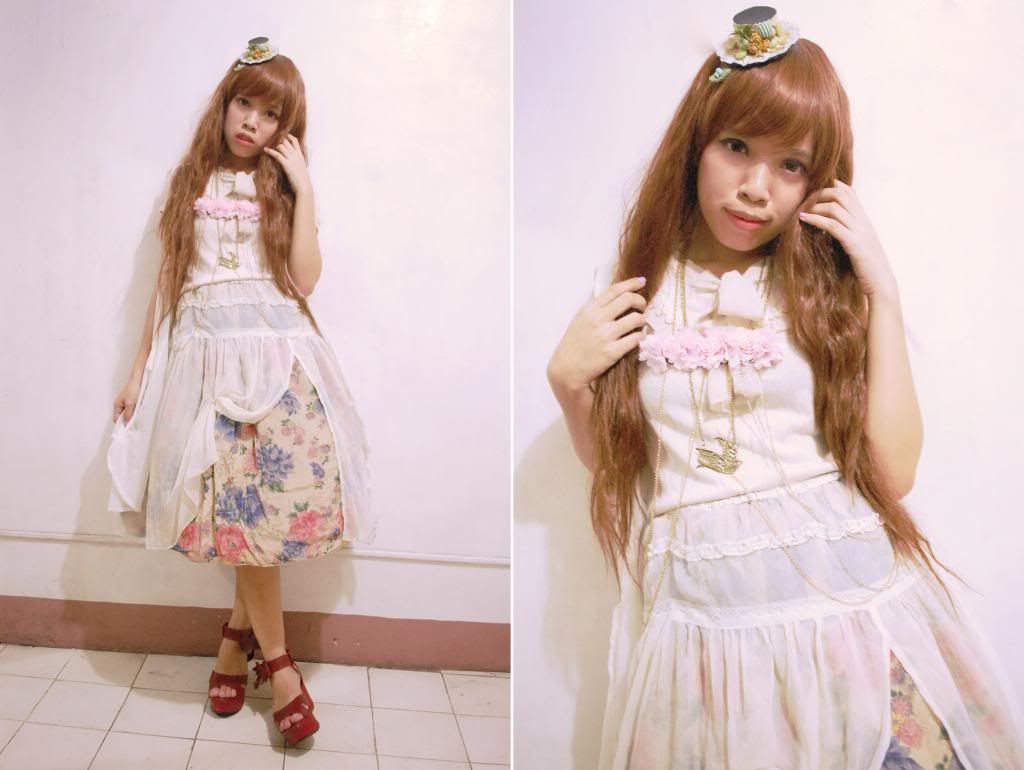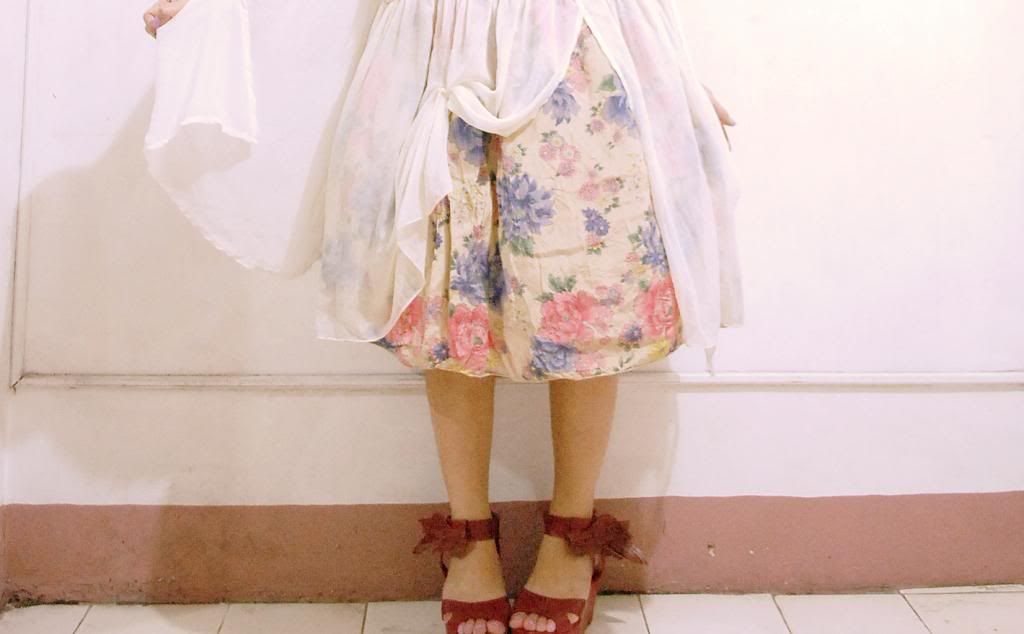 Vogue Royal Cosplay mermaid wig | Lunatrinks mini hat | Everything else is Labyrinth Garden
Currently, I've been busy (as always) juggling school and fashion stints for Dorotee Sweetlips. Lots of new opportunities are coming in like my recent partnership with Animax and the Ani-time ani-mates, Rhianna and Alodia. I still can't believe the label can make it this far.
At home, I had a huge argument with my older brother that made me decide to move out. It's not really a big deal since I'm almost in my mid-20s and investing as early as now would benefit me in the future.. The process will be gradual though since I plan to accomplish the physical shop I've been dreaming to have since 2008 first. As you see, I'm torn between all the doll-like japanese fashion styles which made me decide to have it simply doll-themed.. The shop will not be limited to Lolita fashion only but also to other j-fashion styles that embodies the image of a living doll. I might take in consignors too from local independent brands and artisan friends. So yes! the shop will carry different brands, not only my lolita line, Dorotee Sweetlips. But of course it's going to be the highlight, haha. It's going to be awesome! I can't wait! As of now, I'm still thinking of the shop's name. Any suggestions?
xoxo
Justine Chantelle