I spent half of my Christmas eve with my boyfriend's family. I loathe the travel so much.. it's too tiring and since we had to pass through a somewhat depressed site on the way, we can't avoid impolite people. orz
His family are not Catholics so they don't really have "Noche Buena". They prefer to keep it humble and spend the season by getting together.
They like pets a lot. They have four dogs and a cat as of the moment-- excluding the several ones I have met that already passed away.
Here is Joeyn wrestling Bench, their Shih Tzu. We missed him!
I wore something cult party kei inspired. I kept the layering minimal for this because as I have said, the travel was hell. I wish I had time to curl my hair though.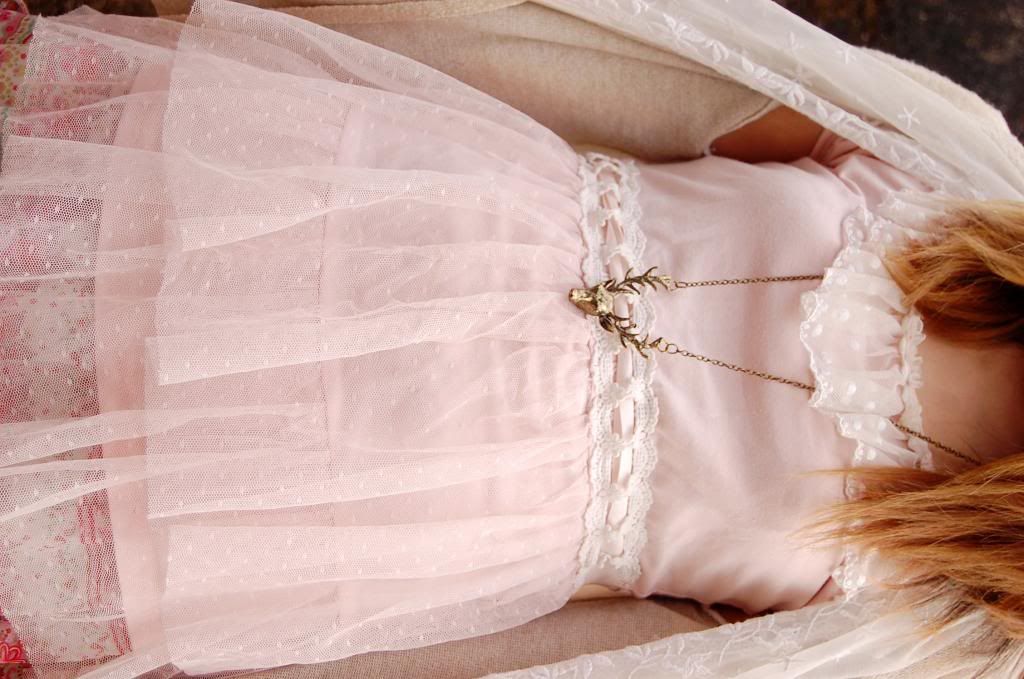 Love the stag necklace I just bought the previous day.
Joeyn bought me these shoes as a Christmas present. Love it!
Their dogs are always such sweethearts. They kept on glomping me the whole time. haha!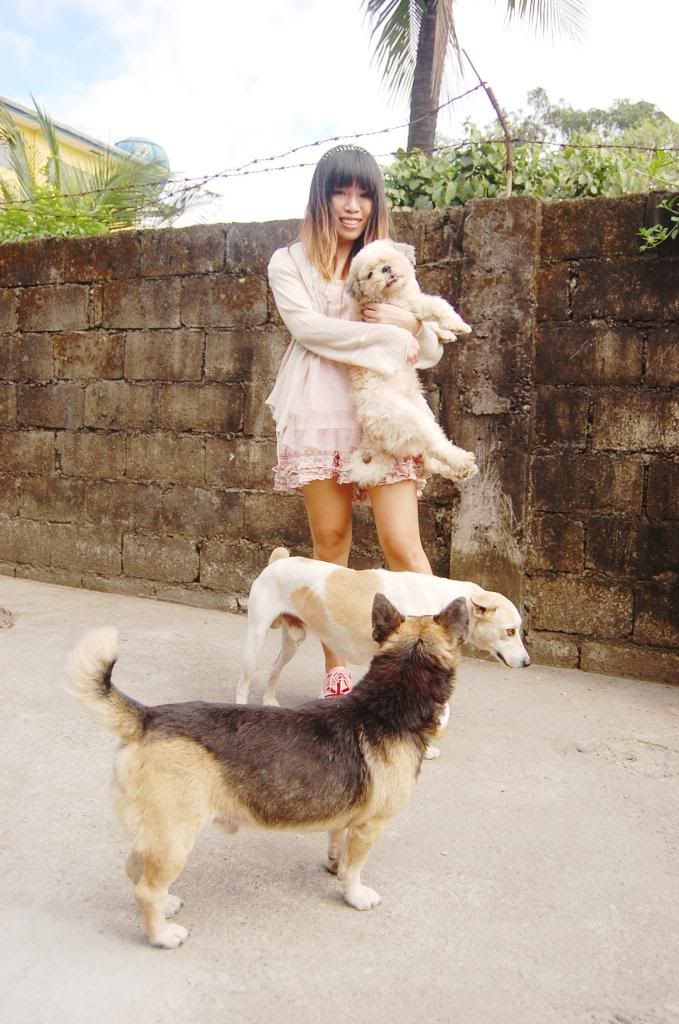 Yaay! haha.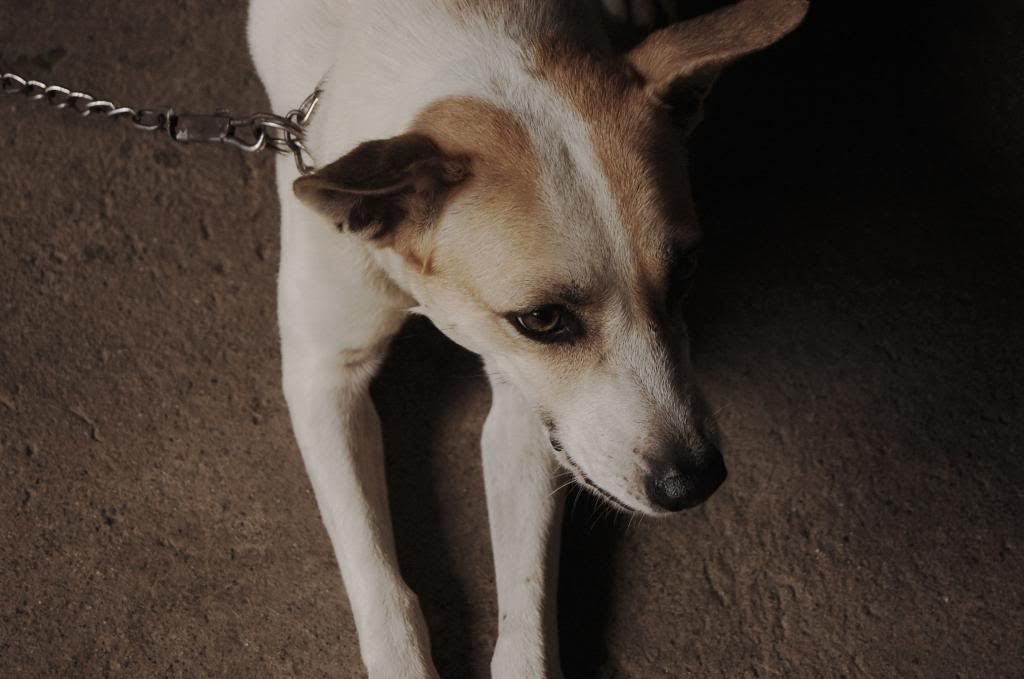 Their new cat. He doesn't have a name yet. I call him, Jaguar. XD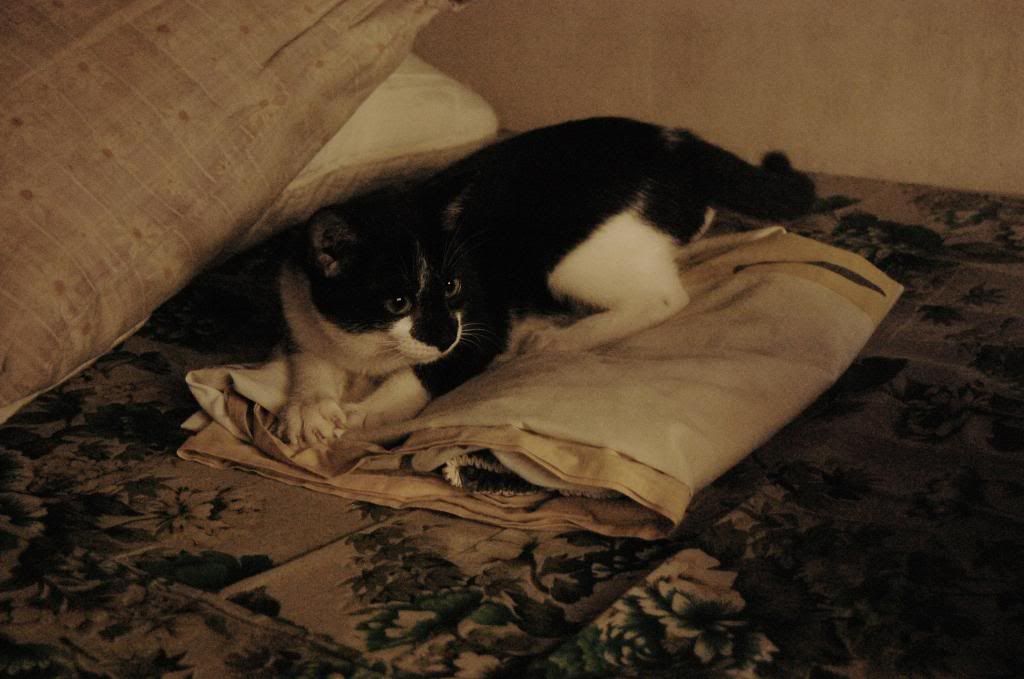 He is one ball of energy! He kept on running around and pouncing on things like crazy. haha. So cute!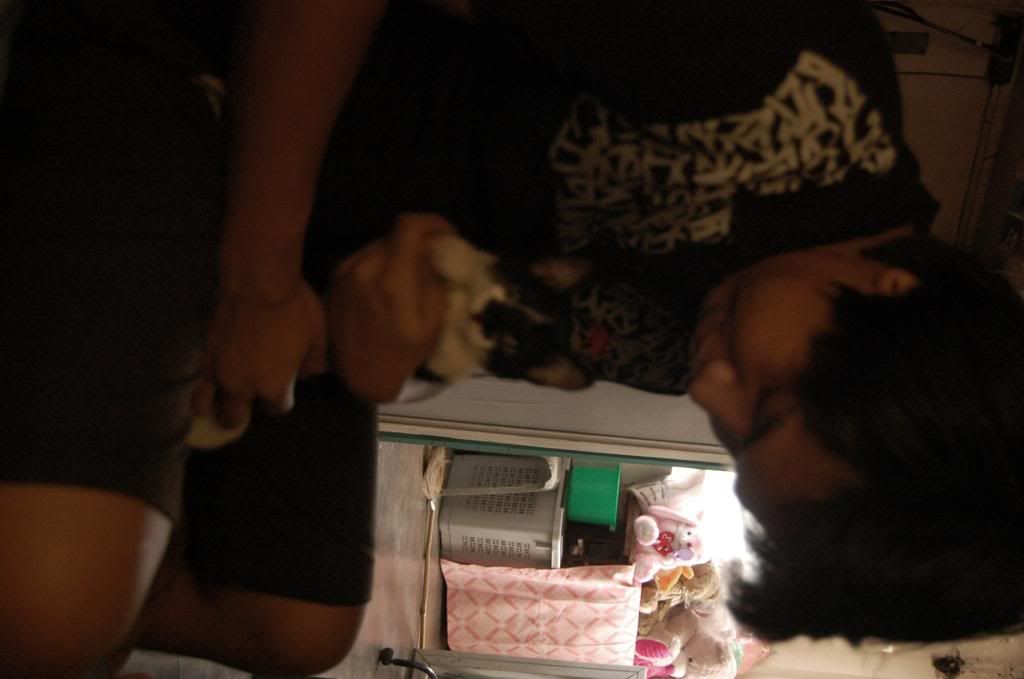 The latter part of the day was spent with my family. We are still having financial issues due to my mom's passing even though it's already been a year so we kept it simple and focused on the exchange of gifts instead. Sucks I don't have any pictures to share-- I forgot, as always. orz
Looking forward for the New Year!
Outfit rundown:
Top, Cardigan, Skirt - Labyrinth Garden | Spikes headband - Prima Lureme | Stag necklace- 999 mall | Gifted Pink platforms