Just want to share with you the things I received this Christmas. Not much, really, but I treasure each and every one of them since they came from people I adore.
If you read my previous post, you must be familiar with these shoes. Joeyn, my bf, got it for me as a present.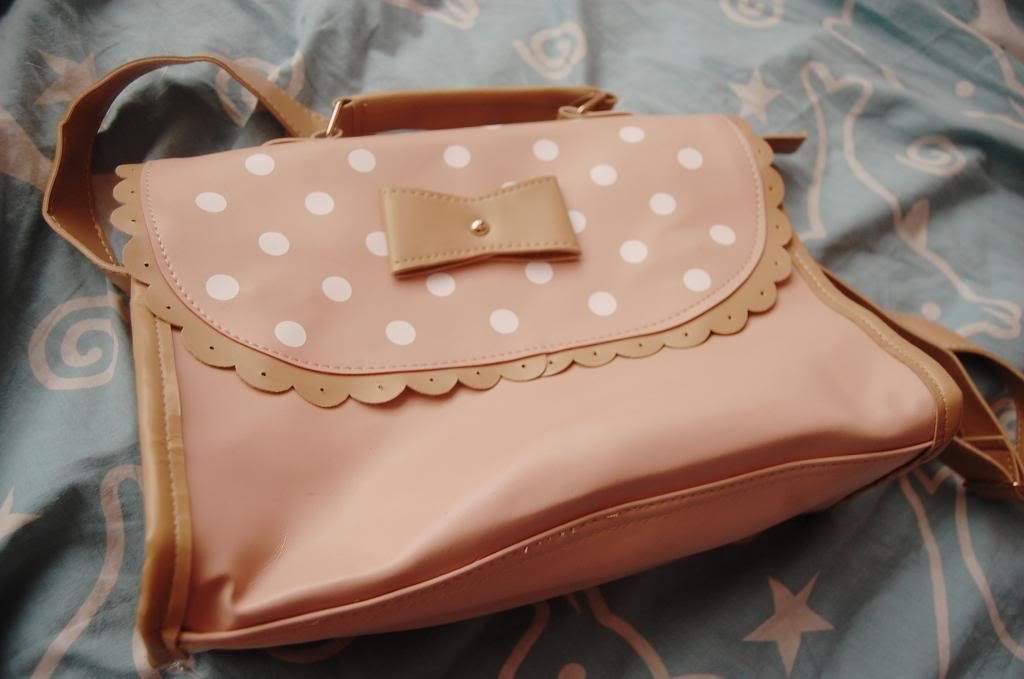 The next two items are bought by me as a treat for myself. This kind of bag is popular right now and usually, I don't follow what's popular but when I saw this.. with that scallops, polkadots, and the color combo, it was just love at first sight. <3
The stag necklace reminds me so much of Game of Thrones - the very reason why I bought it. I'm more of a House of Targaryen type though (Hello, GoT fans out there!) but this is lovely. The bird reminds me so much of the mocking jay in Hunger Games. I feel such a geek at this point now, haha. The potion charm with a cross was just too cute I decided to get it too.
Presents I got from my Aunt who just came home from Orange County. I love the artbooks and this book. haha.
Gel Liner and Brow pot by CLIO as a present from my brother. I used it immediately when I got it and I'm happy with the results. I might check out this brand more often..
So that's it. I hope everyone is having a great holiday season right now. Happy Holidays!