Playing around with my new-found style. It's totally out of a whim, actually, but inspired by many styles I adore like cult-party kei and aomoji kei. I find myself dabbling in the mori kei and dolly kei waters too sometimes.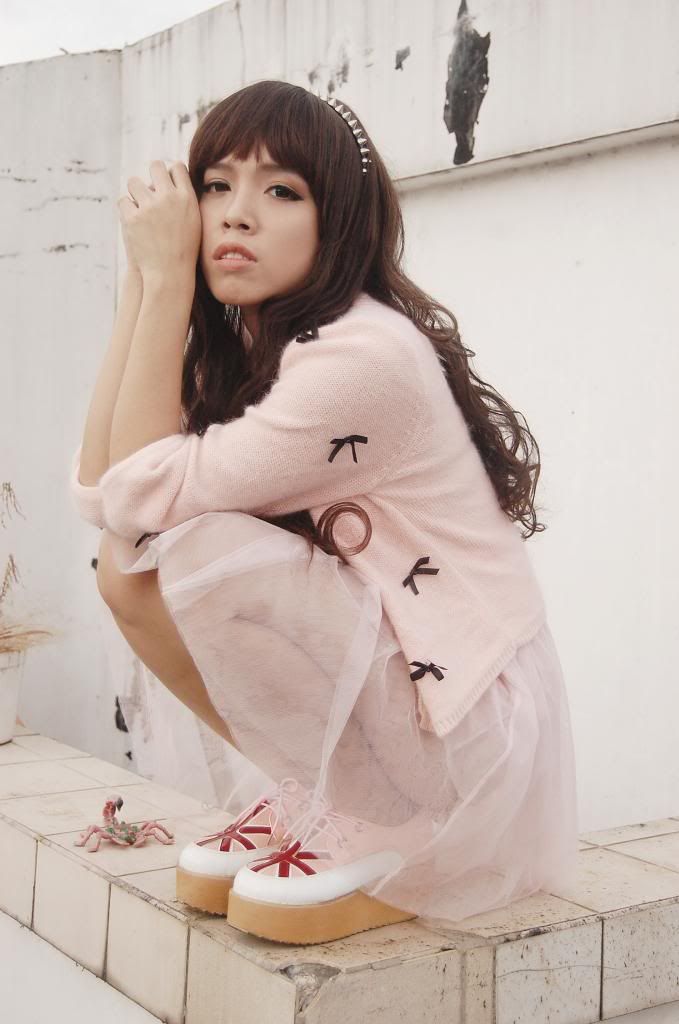 My recent looks are actually more toned down compared to my frilly lolita days but it's odd that with the rise of cosplay and kpop in the Philippine air, I can say that the attention I am receiving makes me uncomfortable. I don't know if it's just me or people nowadays are more vocal and care less if they are already being rude. If you are from the Philippines, those Vice Ganda jokes could be funny, yes, but not always..
especially if you're pulling it on a total stranger
. orz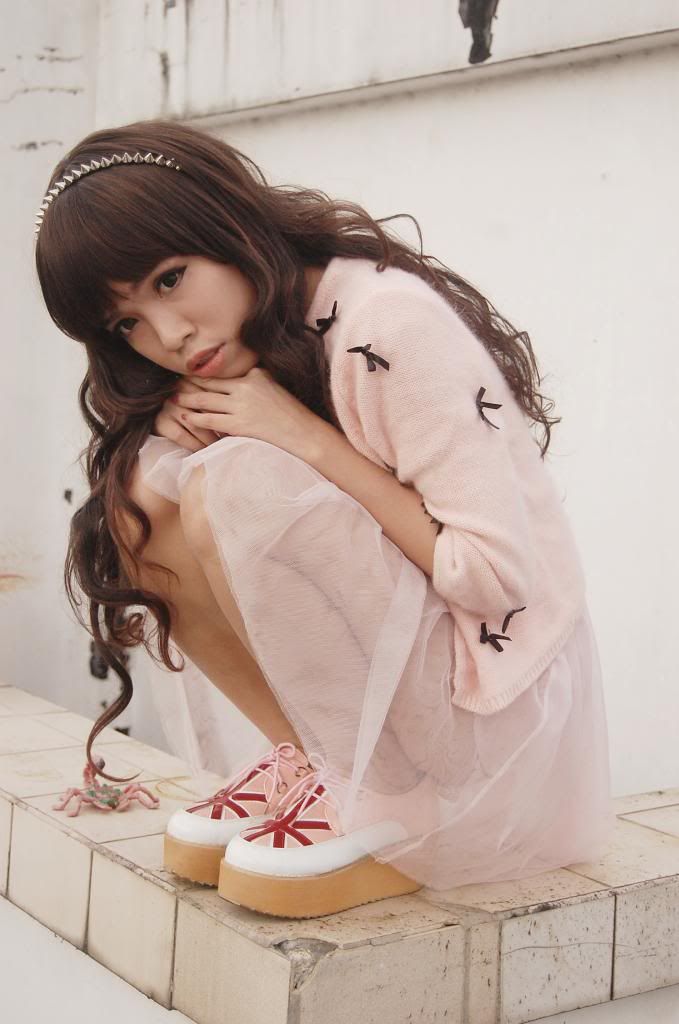 My dog likes to be photographed. haha!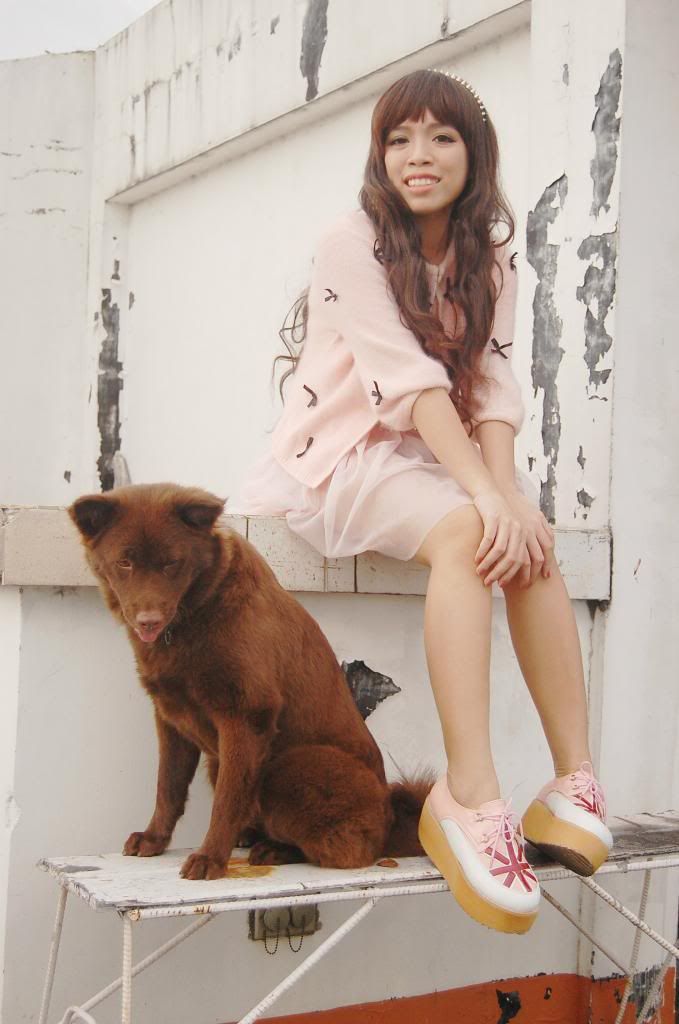 The weather is getting cooler. yay! It means dressing up time!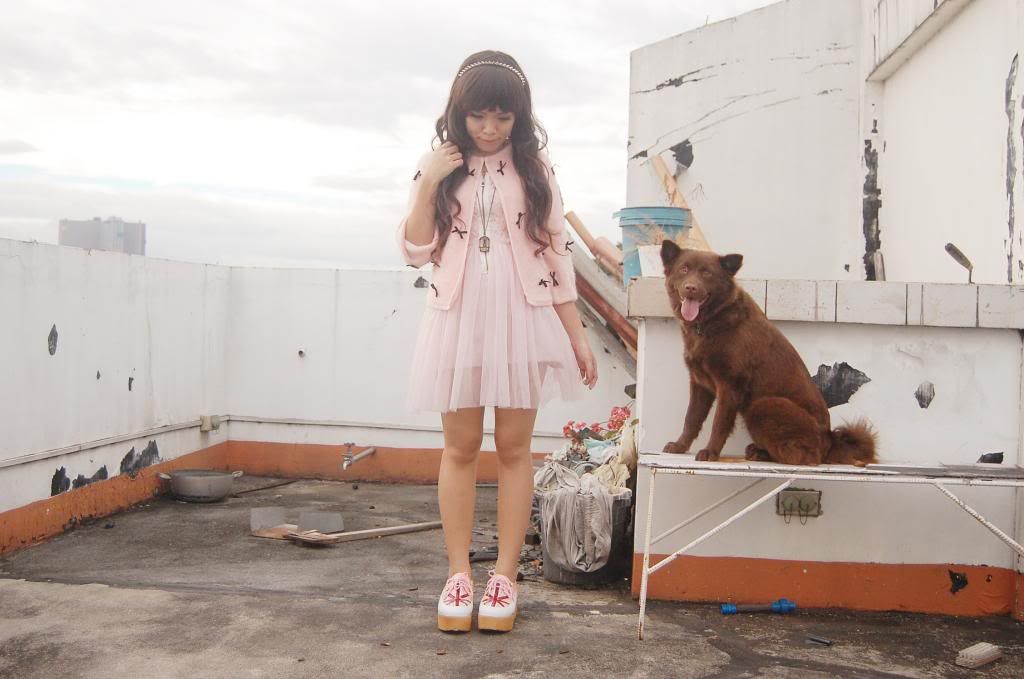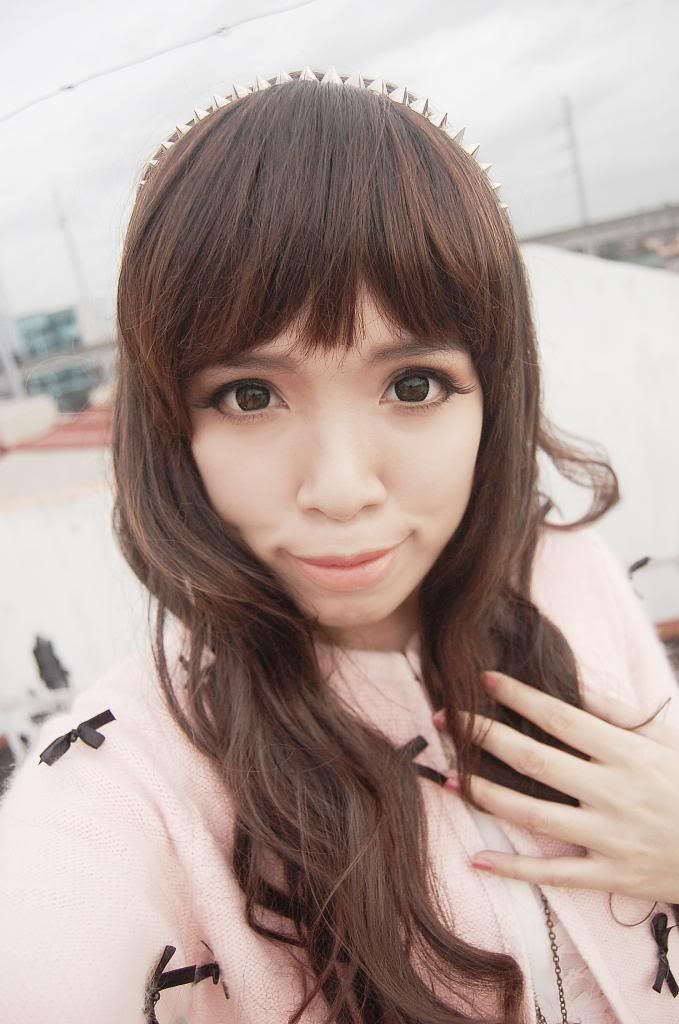 I love how make up and this wig can change the shape of my face. XD It looks rounder here.
Pigged out with Joeyn later that night. Here's an obligatory photo of the yummy burger. Now I'm starving.
Outfit rundown: Pink Cardigan - Labyrinth Garden | Pink tulle dress - Labyrinth Garden | Pink platforms - gifted | Spikes headband - Prima Lureme