I was invited last week on a Press Launch to represent my label, Dorotee Sweetlips, on the newest product Kojie San has to offer, Lolita. Myrtle, their chosen endorser also sent me an SMS during the day confirming my attendance. I am sooo proud of her and it's very heartwarming that she helps me promote my expertise whenever she can without asking for anything in return. I truly believe her kindness would take her higher than the sky.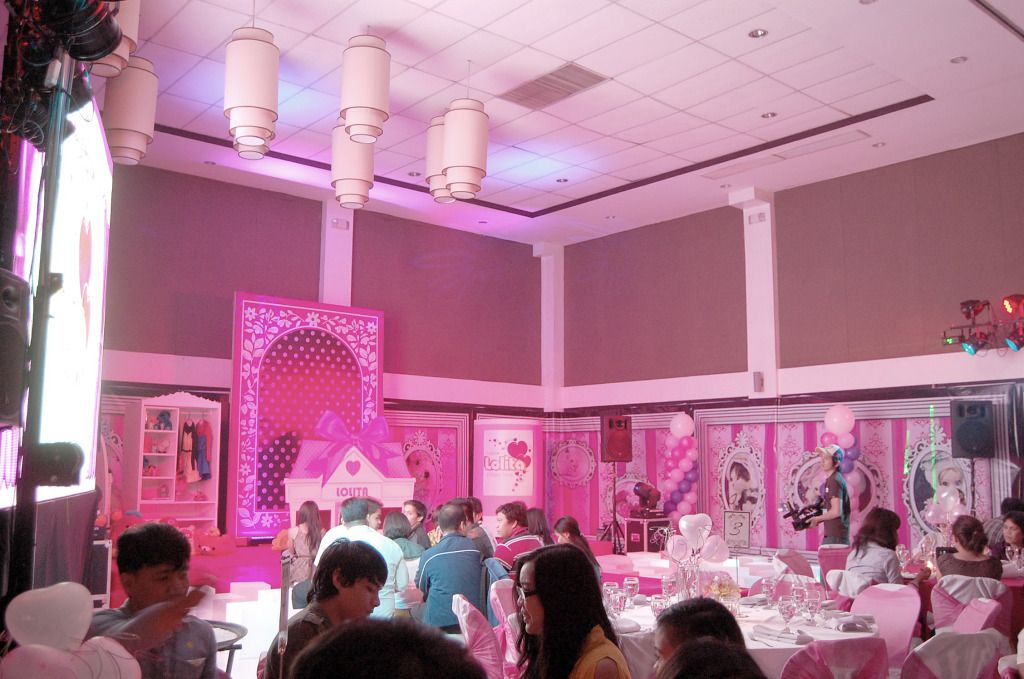 I am totally in love with how they dressed the venue! Everything is sooo pink and sparkly! I dream of hosting a lolita tea party as grand as this in the future when Dorotee Sweetlips will become bigger as a company. I wonder when will that day come true.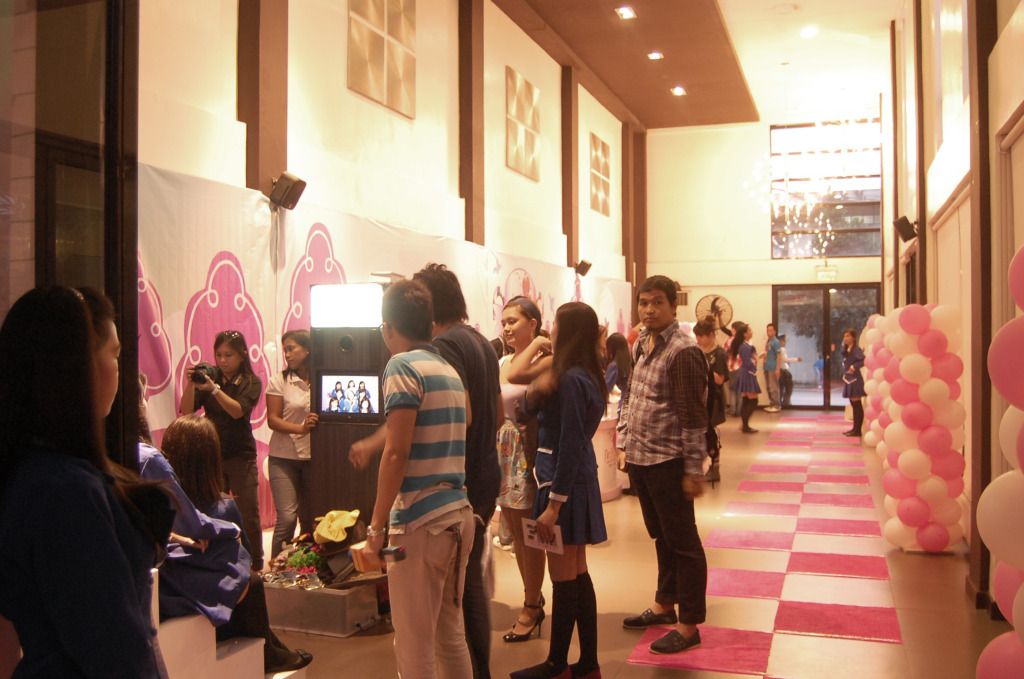 The lobby was cute too! I was taking a photo from the inside for I was startled from the surprise interview (which is pretty long!) from Hero TV when I entered the lobby. Me and my sister were also approached by TV Patrol and took a short video of us. Anything that requires a lot on confidence scares me. XDD
Pink carpet photos.. What? The carpet is pink! :))
Dress and wig is Dorotee Sweetlips original.
I brought my sister with me since she wanted to meet Myrt too!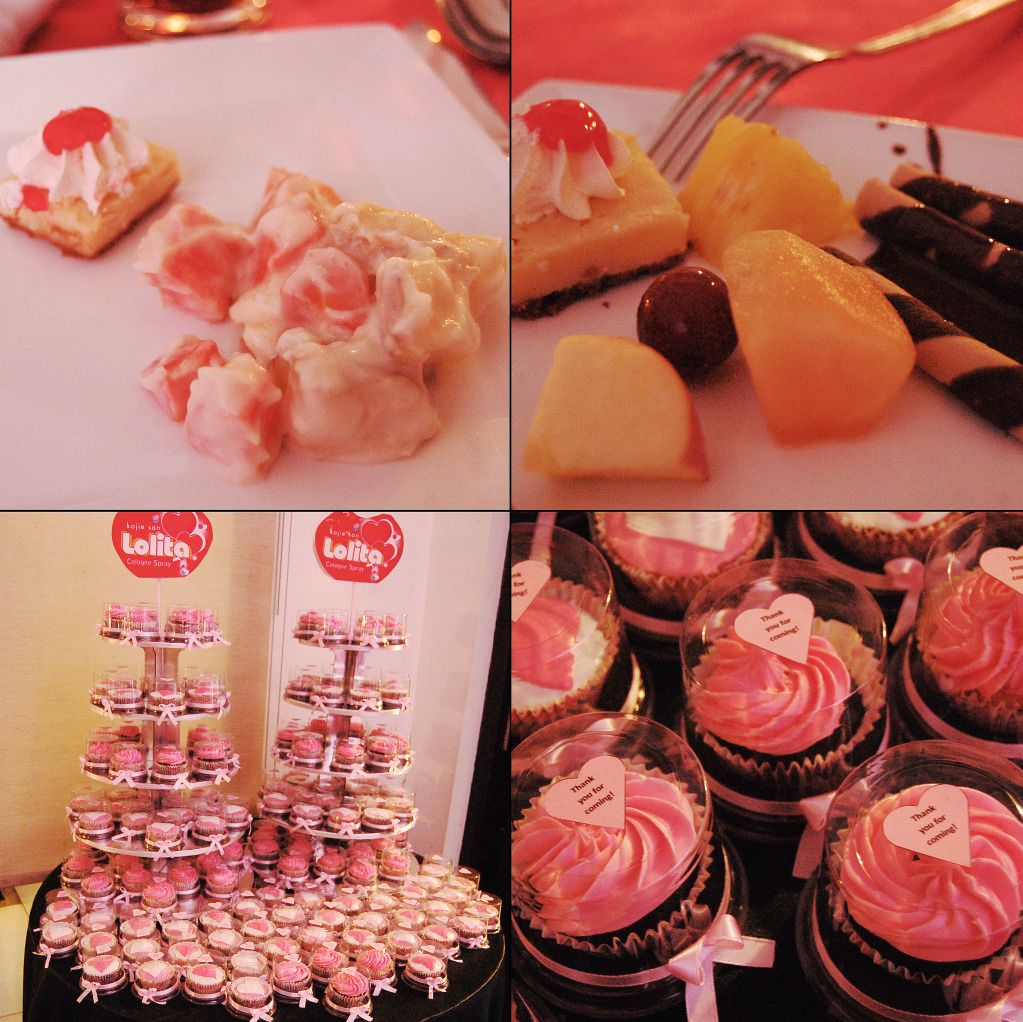 Of course, FOOD! It is a luxury nobody could ever deny!
Onomnomnom. I wasn't able to finish my first set of meal for one of the stage managers approached me and my sister to join the opening fashion show before they unveil the much awaited endorser. Scary experience once again. OTL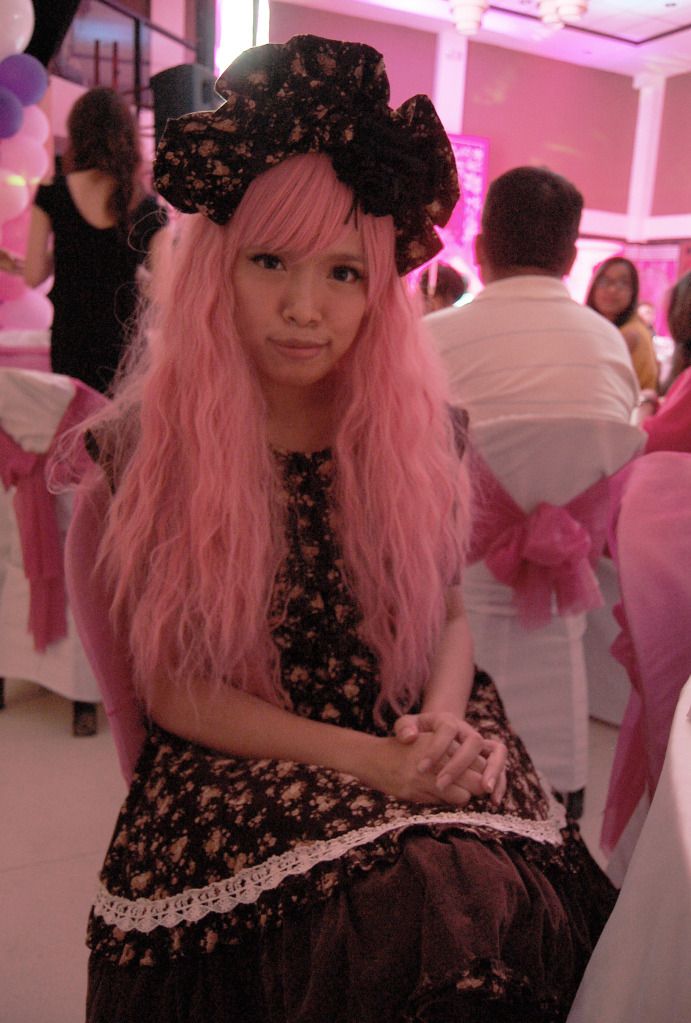 Ohai~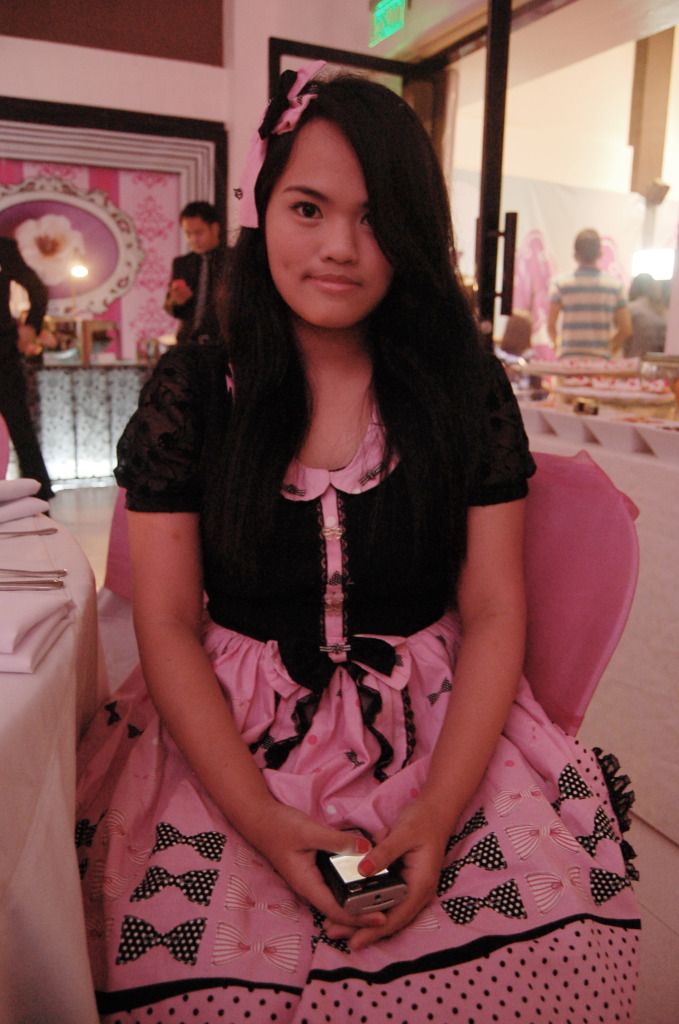 After the opening act, me and my sis did a calming spree at the lobby before going back in. When we came back, they are already having this on-stage discussion about the product, Lolita.
And I was called up on stage once again. LOL! It appeared I was one of the chosen best dressed and they gave me an Olympus digicam as a prize. YEY! HAHAHA! The whole scene was completely me and Myrt fangirling each other. XD Paul, the guy in red plaid sweater, also mentioned about my label and I'm soooo honored that he did.
After a series of question and answer with Myrtle by her fans and the invited guests, they opened the floor for photo opt with the endorser!
Here are just few of the bloggers that were invited on the event.
Thanks Myrtle!
AND! Nobody leaves without harassing the awesome set! LOL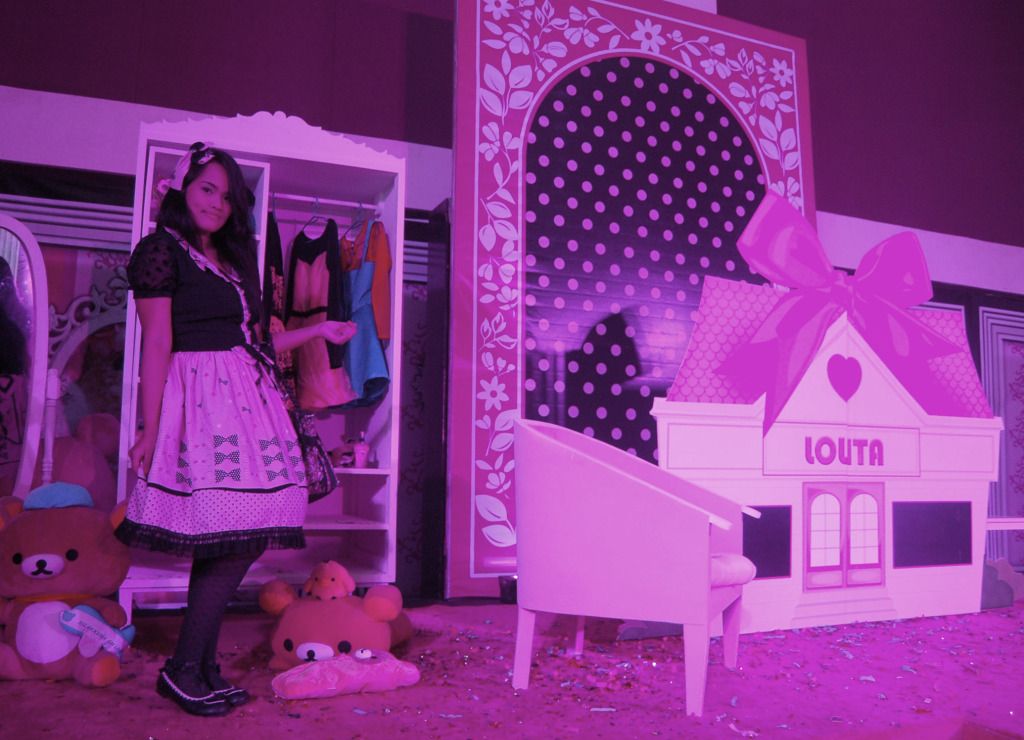 I was able to take home a bagful of complete Kojie San's products and all six scents of Lolita fragrance. I personally like Cali for it's fresh and sporty smell. I'm more on the fresh than sweet when it comes to scents. They are now available in the market! Go grab them!