My big thanks goes to Sir Adrian Villa of ABV events for having me as their guest designer for their fashion show last Sept 16 2012 at Starmall Edsa Shaw. It was a learning experience and I get to meet a lot of people to who are willing to share their expertise with me so we can help each other grow together. All of the models are such sweethearts and I'm delighted with how enthusiastic they are to discover what Lolita fashion is. *raises the lolita flag as if there is such a thing lol*
We worked with an awesome professional HMUA crew from Mary Kay who helped me and all the models be at our best. I'm still in awe with their wide collection of quality tools and equipments. It's actually my first time to see such things. *A*
I remained still and speechless while my make up was being done by one of them for I was too amazed with the make-up related conversations they are having. They are speaking alien language! *ifyouknowwhatimean.jpg*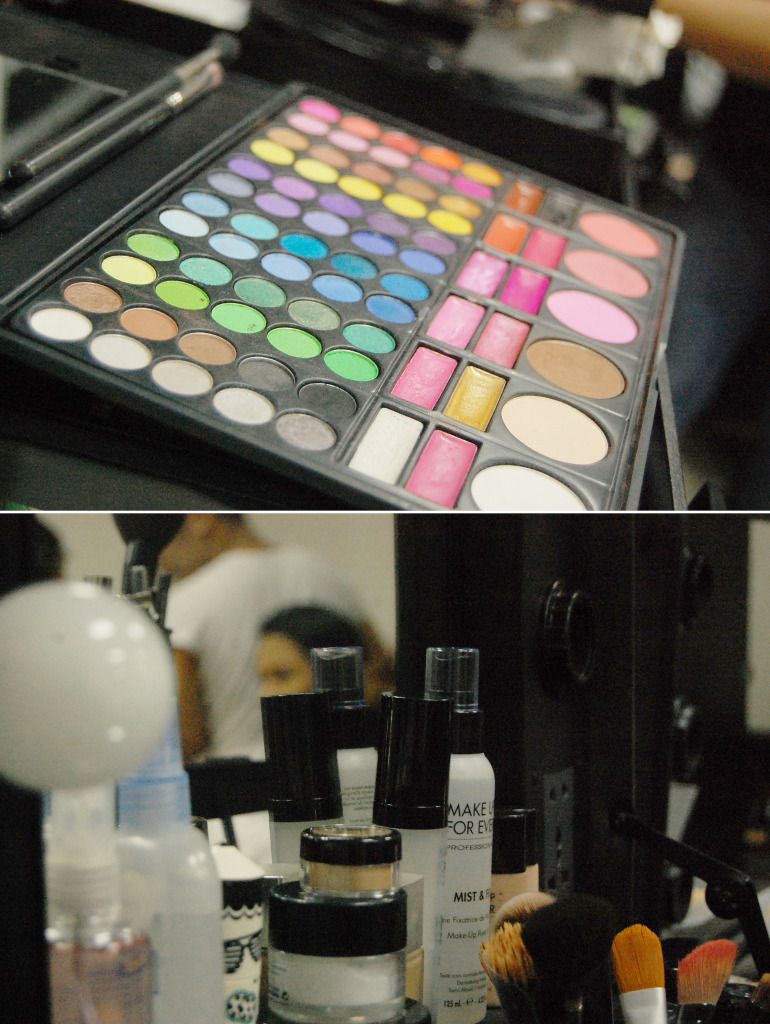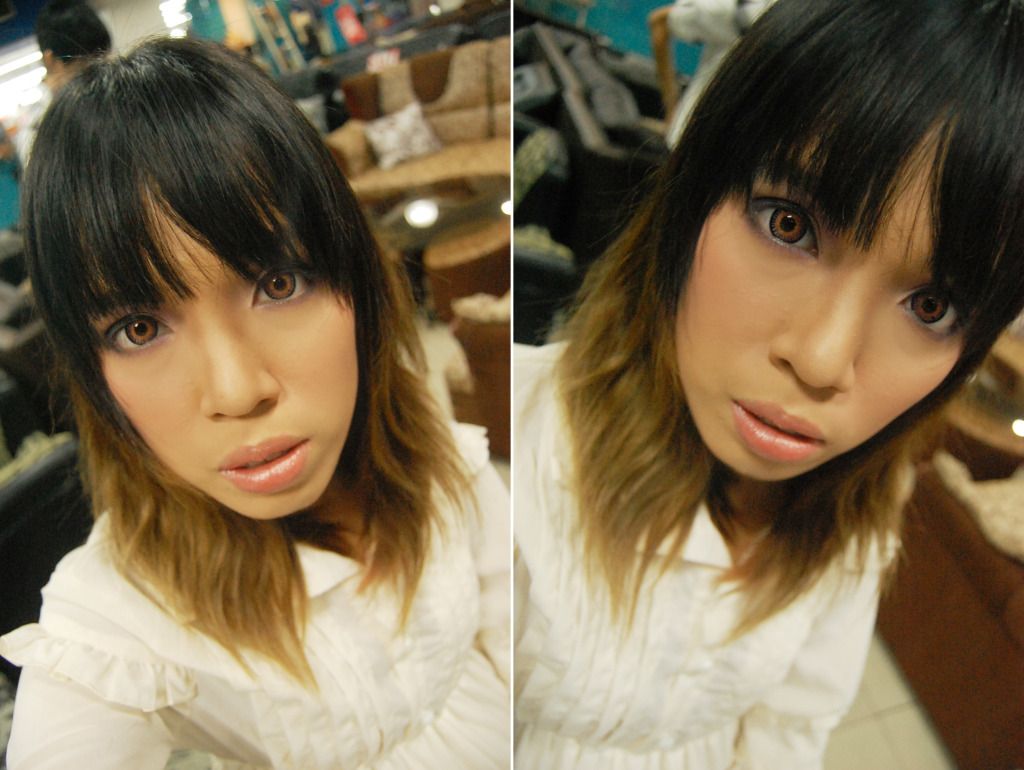 Tadahhh~! Not my usual make up peg but I like it. I look sophisticated. Haha!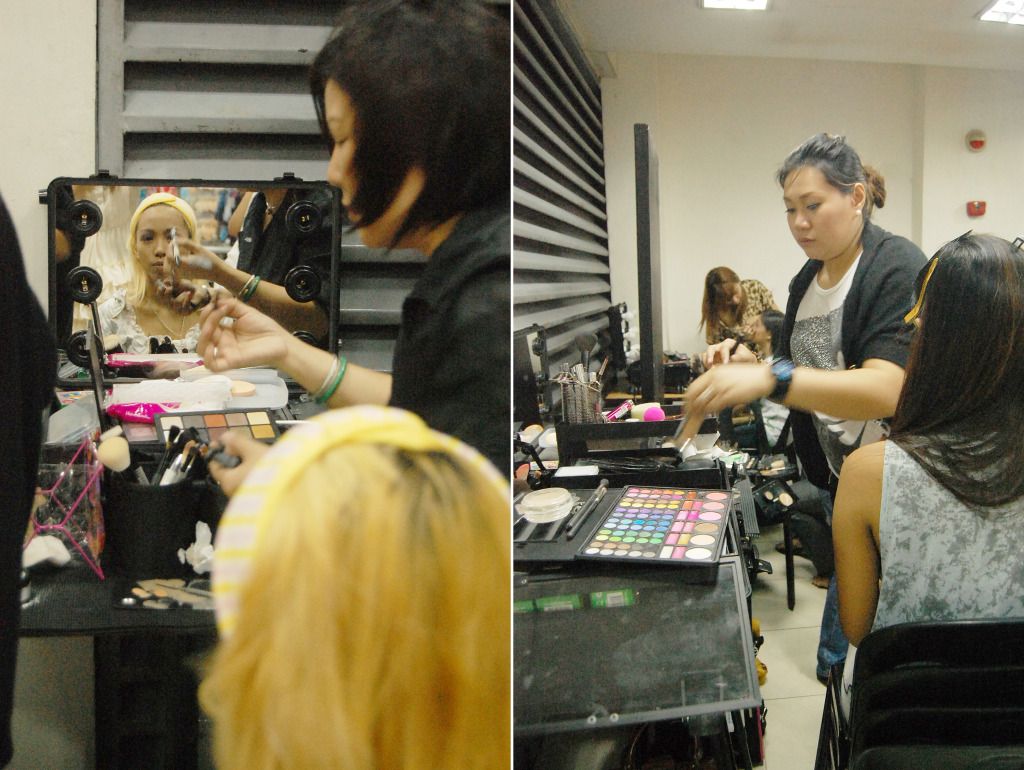 My friend, Kleng, who helped style the models also had her make up done since I decided to have her model one of my dresses too.
Moving forward to the fashion show proper!
When my label was introduced, I was called up in stage to tell everyone what Lolita is and how it is relevant to my label, Dorotee Sweetlips. It was an ambush so I was really nervous. I really hate public speaking. T3T
Look at that awkward posture and THAT FACE! XD
Thank you so much to Mr.Leandre for sending these pictures to me.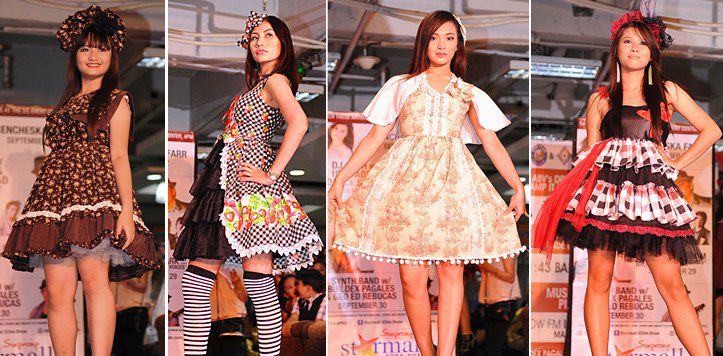 Anddd! The curtain call! It was really awkward. XD I would prefer to just enter the stage and bow. The floor manager insisted that I do the runway too. I can't function properly in front of so many people. /hidesforever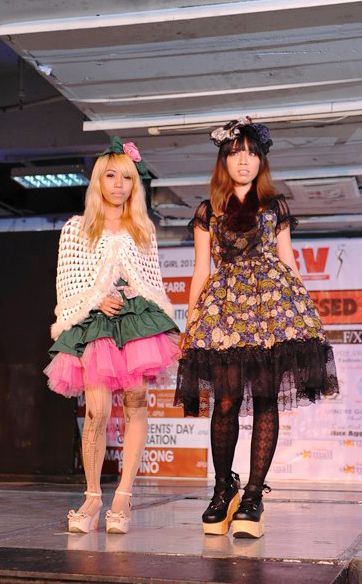 LOLL! Awkwarddd!!
I'm glad that my friend is there to be with me on stage. I would've died on the spot if I were alone. OTL
We had an awesome photo opt afterwards but I don't know how to find the photographers who took our pictures so I would save those for later. My siblings went to welcome me backstage after seeing my collection. Everybody is sooo supportive it makes me want to cry. Hahaha!
After treating my siblings and my friends with a hearty meal, we went straight to SMX to pick up Joeyn since he attended to my booth for the whole day. Got a chance to see NOIZ play for the last time too!
Of course, the day wouldn't end without outfit photos!
Dorotee Sweetlips dress and headdress | Linda's shop contact lenses | Vogue Royal rocking horse shoes | Labyrinth Garden fur collar
On Kleng:
Dorotee Sweetlips dress and headdress | Prima Lurame tights
The next Dorotee Sweetlips fashion show will happen on the last Saturday of the month. Stay tuned at
Dorotee Sweetlips'
page for announcements!