Would you believe it took exactly a year since this was commissioned? I had a roller coaster ride on my personal life from the latter part of 2011 to early 2012 that caused delays to my projects. I'm super glad that everything is getting back to it's natural phase.
This set is inspired by Jack Skellington of Nightmare Before Christmas which I designed exclusively for my friend and ever loyal client, Amadeobeloved. It is part of our plans to have special shoots in tribute of Tim Burton's best works and I hope having to have to finish this, finally, would mark the marathon of our photography bucket list.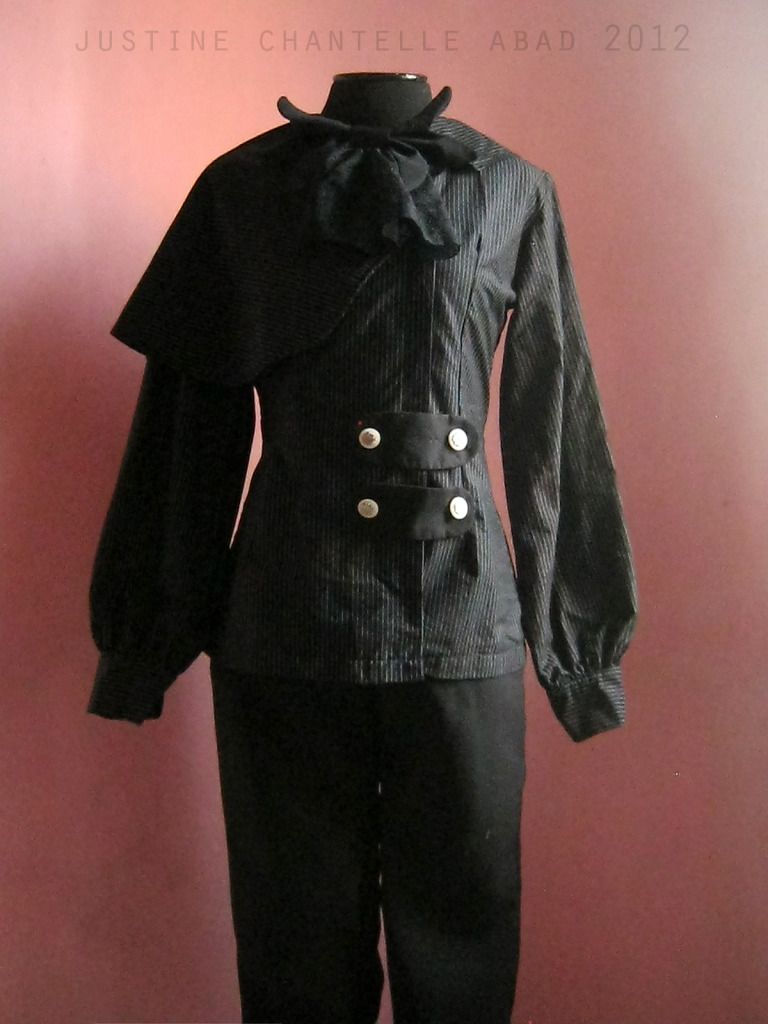 I cropped the pants since it looked weird in the dress form. The blazer is made out of high quality cotton with pinstripe print. It is a double breasted top with an altered capelet x tailored collar.
It has a bow tie with spiky ends just like Jack's and is attached to a cravat. Tie is made with an interlining to make it stiff so that the shape would be recognizable.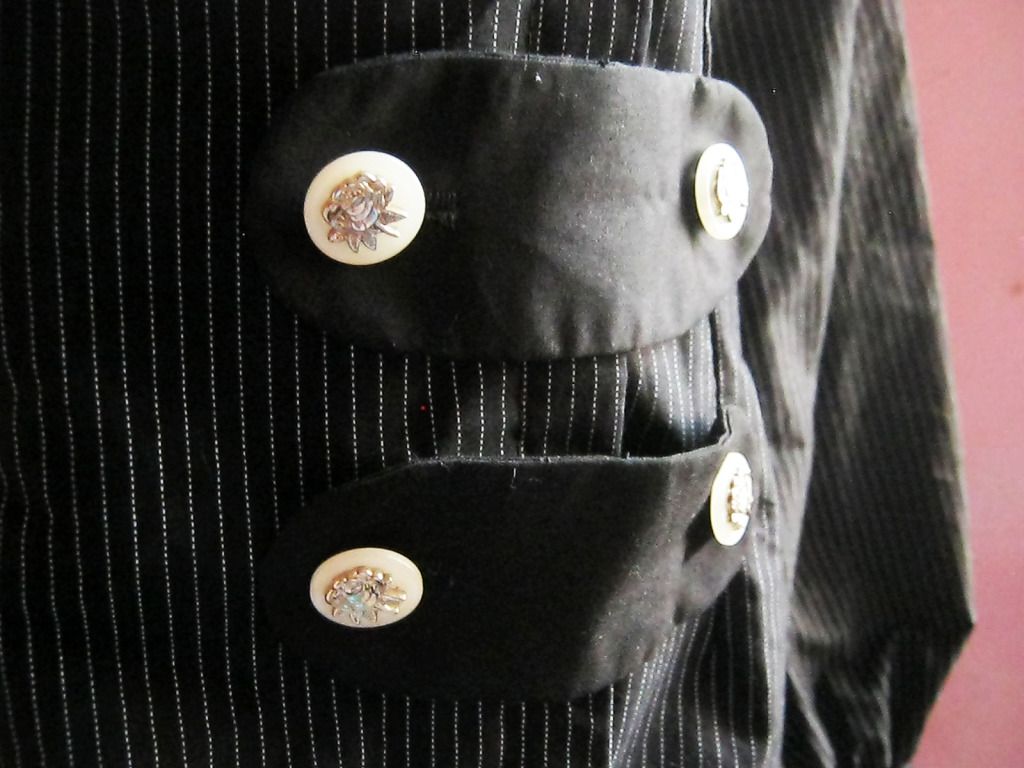 Accented with this mock closure. Buttons have a beautiful rose detail.
The headpiece is an experimental design because I grew tired of the usual tophats for the kodona style. I'm loving the outcome though and will make more for my future designs.
I will be rolling the 4th year anniversary win-a-dress contest for Dorotee Sweetlips tomorrow here in my blog. I decided to do it here since Facebook became too cluttered for me when it comes to giveaways. >.< Watch out for it!