I've been reuniting with reading lately. I haven't done serious reading ever since my Mama's passing. I'm afraid that a well written novel would trigger my grief and longing. I decided not to touch my unread novels yet though but got myself books that could bring me inspiration and enjoyment.
Biographies of legends in the world of arts. I find it amusing how artists struggle with the conservative culture in the past eras. I especially love Salvador Dali with his revolutionary paintings. Apparently, he is a self proclaimed megalomaniac, as I have read, and found it utterly amusing and humorous.
Of course, some fashion inspirations. This book consists most of traditional wedding dresses. I love how refined dressmaking is back then, if you know what I mean. ;)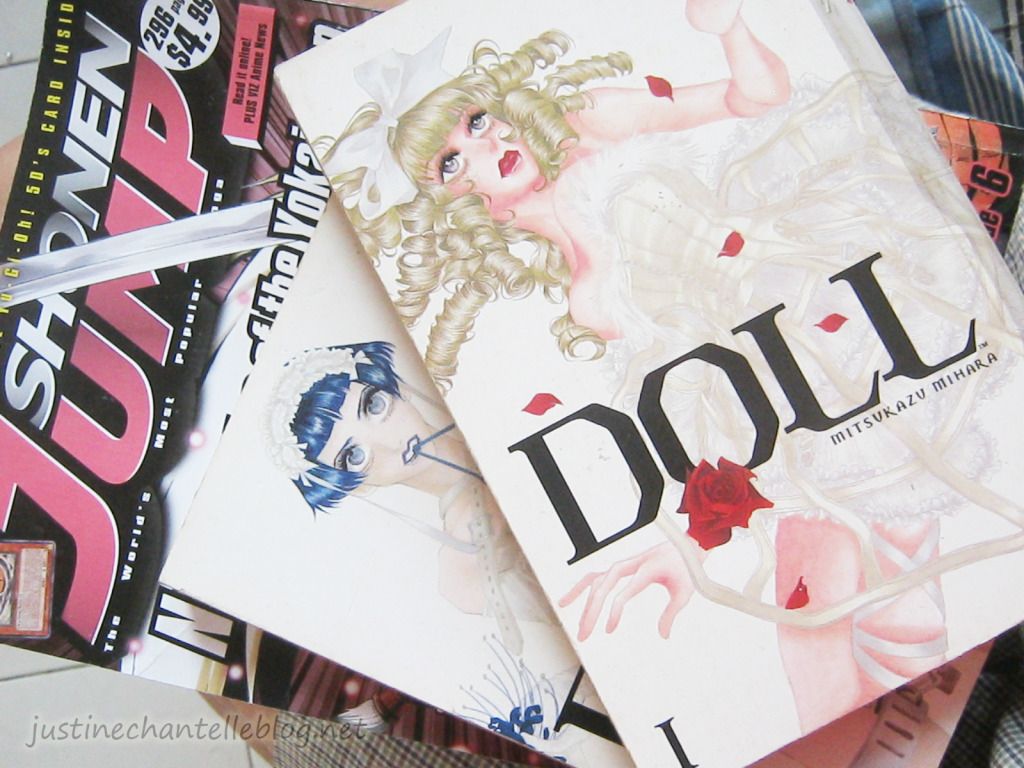 Some mangas. I'm not really a manga fan but I adore Mitsukazu Mihara's artworks. One of her works, Doll, is a collection of short stories. Good thing the plots are interesting..perfect for her art style. The stories are a mix of fetish and psychological themes. Not for kids though but I like it.
I used to dream of being an illustrator as my major career when I was younger. I drew this watercolor painting for
Philippine Gothic and Lolita Community's grand gathering poster
. I would very much be honored if a talented writer would like to make a collaboration with me. *winks* How about your characters dressed in Lolita in high-fashion style human figure?
Special thanks to my friend,
Amadeobeloved
, for sending me her preloved watercolor set. Love it to bits!
Anybody know a good place to hunt books in Manila? I'm mostly looking for bargain and for some reason, I have a thing for old, used books. I just love the smell and the feel of it. Let me know, thanks! <3