My good old friend and client, Myrtle asked me if I could be her personal fashion consultant few days after yesterday. For my non-Filipino readers, in the Philippines, people could kill for their celebrity idols. Myrtle have recently won the 'big winner' award from our own Big Brother edition and almost everybody's attention's on her. I care less about these kind of things since I used to pursue a career as a production designer before I switched to fashion so, technically, it's not my first time to be involved with celebrities. I already worked for a few TV series and a few film shoots before..and also theater. My income doesn't pay well for the effort I give to my work so I decided to switch to fashion where I am my own boss. I didn't expect I could somehow go home to my first love with fashion, still, as my medium. Myrtle's been very nice to me too so I don't want to let her down so here we are..
Yesterday, I spent my day styling her in a couple of TV show appearances where she wore some of my pieces I have designed and made. I'm simply just proud of her.
She was not allowed to wear the lolita dress I brought at her first appearance so I just helped her accessorize to keep up with her image as a japanese pop culture enthusiast.
But nobody could stop Myrtle's creative senses. We took photos of the ensemble during her break. I'll be posting the rest of the photos this week on my page.
Moved to another dressing room for the next show. I was now wearing the capelet because it was friggin' cold. I didn't even watch the show because it's much cooler in the studio. brr!
I brought my laptop so I could multitask with my online and offline work. That's Myrtle taking her turn in my laptop for a while to update her pages. We've been laughing our asses off with the things we have been seeing in the internet, specifically, Facebook. XD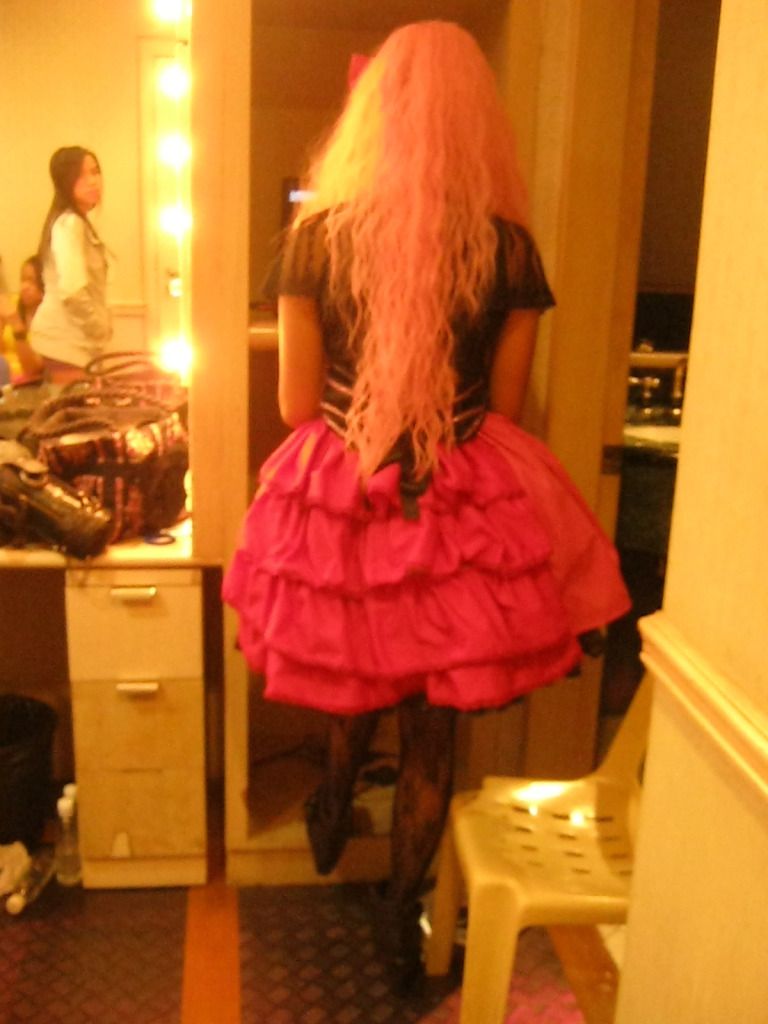 Karen, a housemate, one of what they call, the Big 4.
Roy..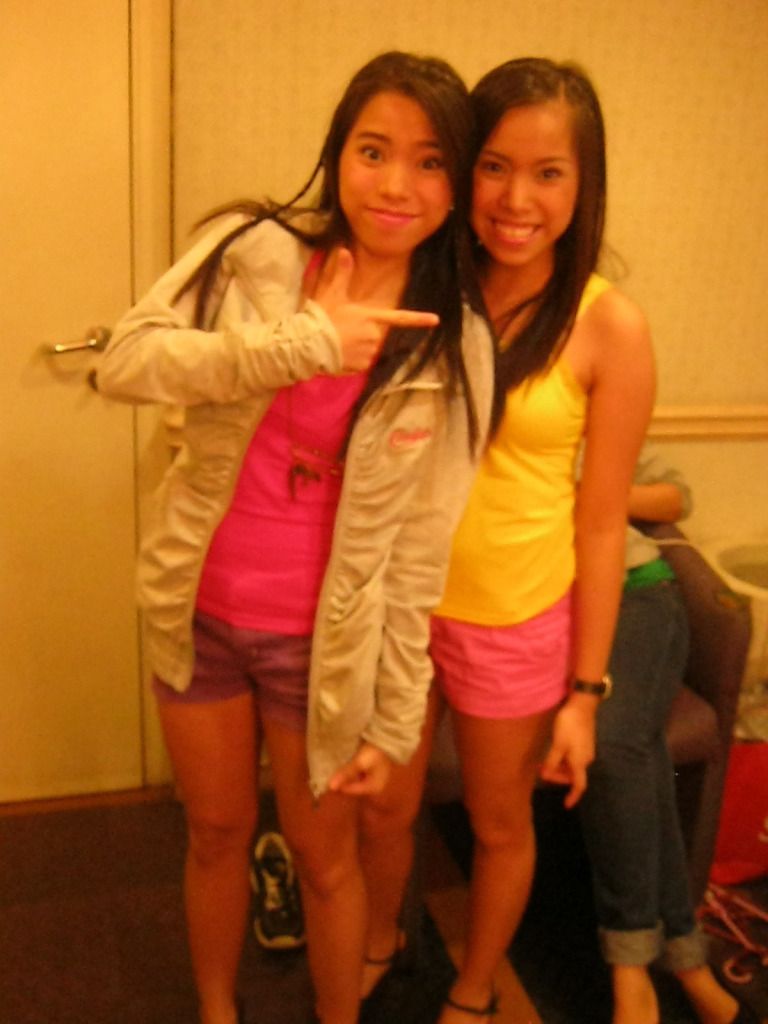 Jai and Jaj. Seriously, I couldn't tell who is who. Sooo identical. O_O
BLAH. I'm already at my critical point to exhaustion with being sleep deprived for a few days and being at work for 10 hours straight hence the obviously fatigued face. XD Hahaha! Myrtle looked lovely though even though I know she's tired as well. Her whole outfit is also my own work.
I'll be posting more of our collaboration in my Facebook page:
http://fb.com/doroteesweetlips
Stay tuned! :D