It's been a long time since I got really really excited to blog about something. I just got home minutes ago soaked and wet from the heavy rain. I just changed into warm clothes and I haven't even removed my make-up yet. I'm that excited, yes! Haha! :))
Today, I closed two deals from two awesome companies who are kind enough to help me share about my expertise. This post will be solely about my experience from a visit at Vogue Royal Cosplay's warehouse.
Royal Cosplay is an infant in the e-commerce industry of local cosplay and lolita business. They import directly from factories in China whom we believe are the same manufacturers of the biggest labels in the field hence the accuracy and quality of offbrand products they make. I understand that taobao products are already somewhat accessible in the Philippines now with the birth of a few established local distributors but most are usually pre-order basis. Royal Cosplay, on the other hand, doesn't order from taobao but instead, get their supplies from the factory itself hence the lower price. And yes, everything is on hand! You don't have to take the gamble of waiting for your order which would be traveled via sea and could be pounced by an overkill customs fee.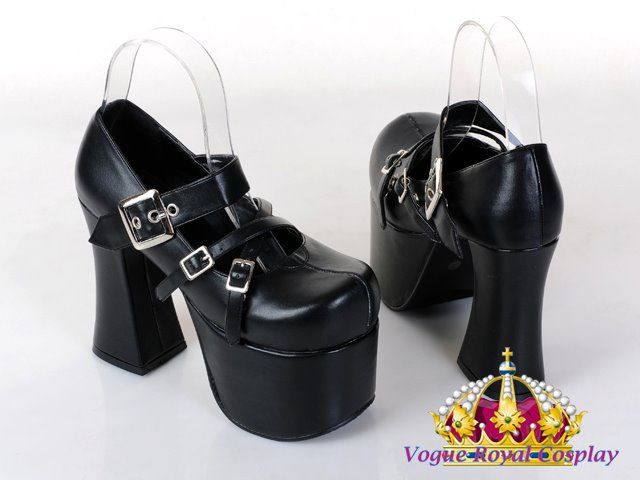 And today, I got the chance to bring home one of them lovelies fully sponsored by Royal Cosplay. fsfesedsedadwdw!! It's been a while since I had new lolita shoes. I'm more obliged to dress up more often now to accomplish my job as their ambassador. You don't know how much effort I did to stay calm during the interview/meeting. Everything is just soooo pretty!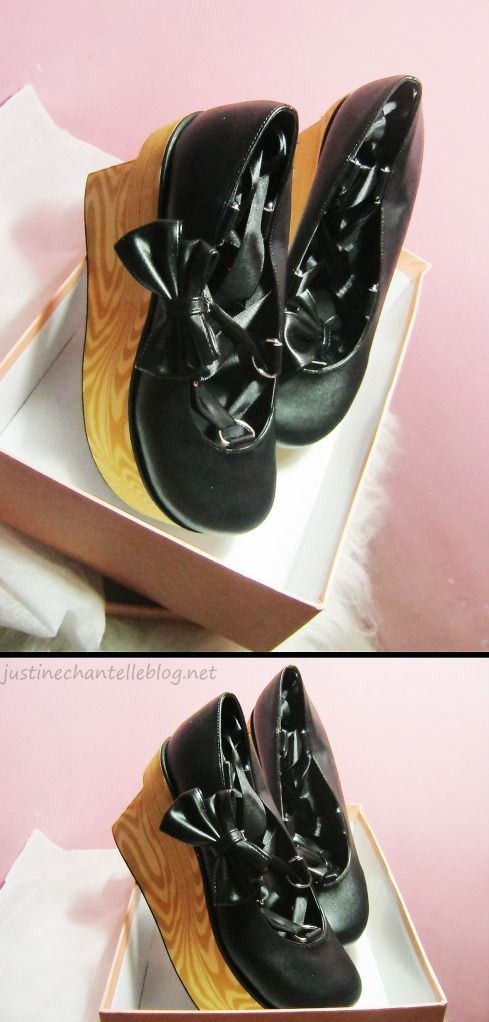 Thank you so much, Royal Cosplay!
BONUS PICTURES! HAHAHA!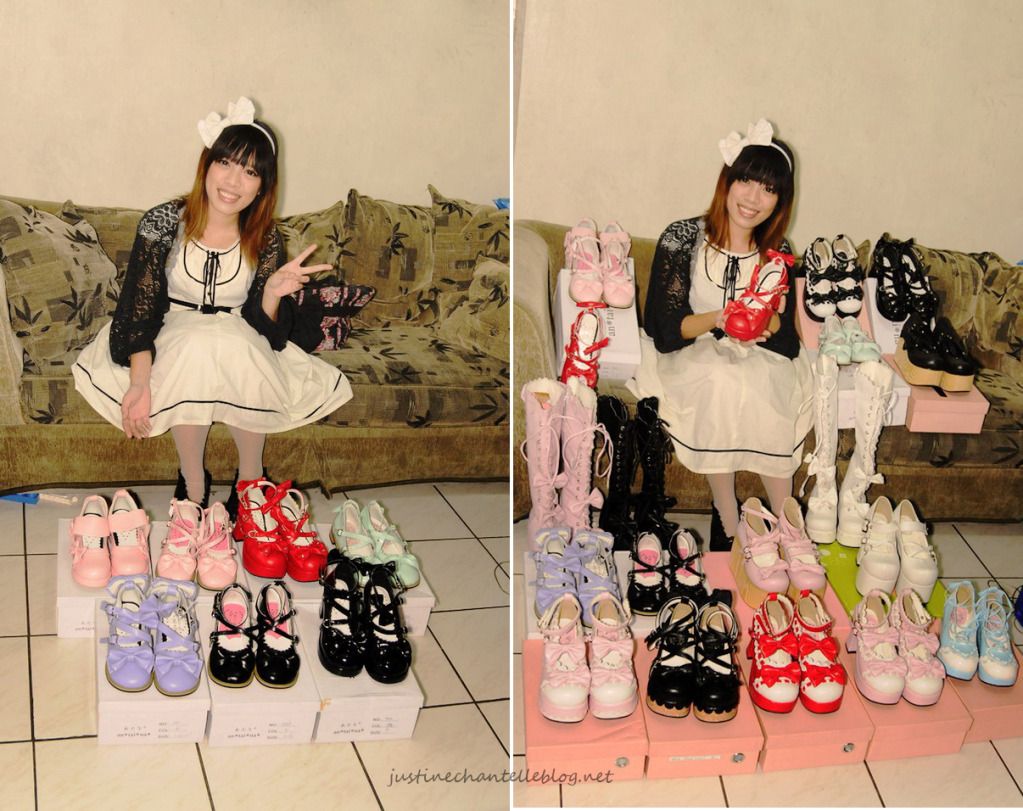 I'm effin' surrounded by pretty shoes I don't know what to do. XD Awkward poses are awkward. I woke up late this morning and didn't got a chance to style my hair. I feel like I didn't give them shoesies justice, haha!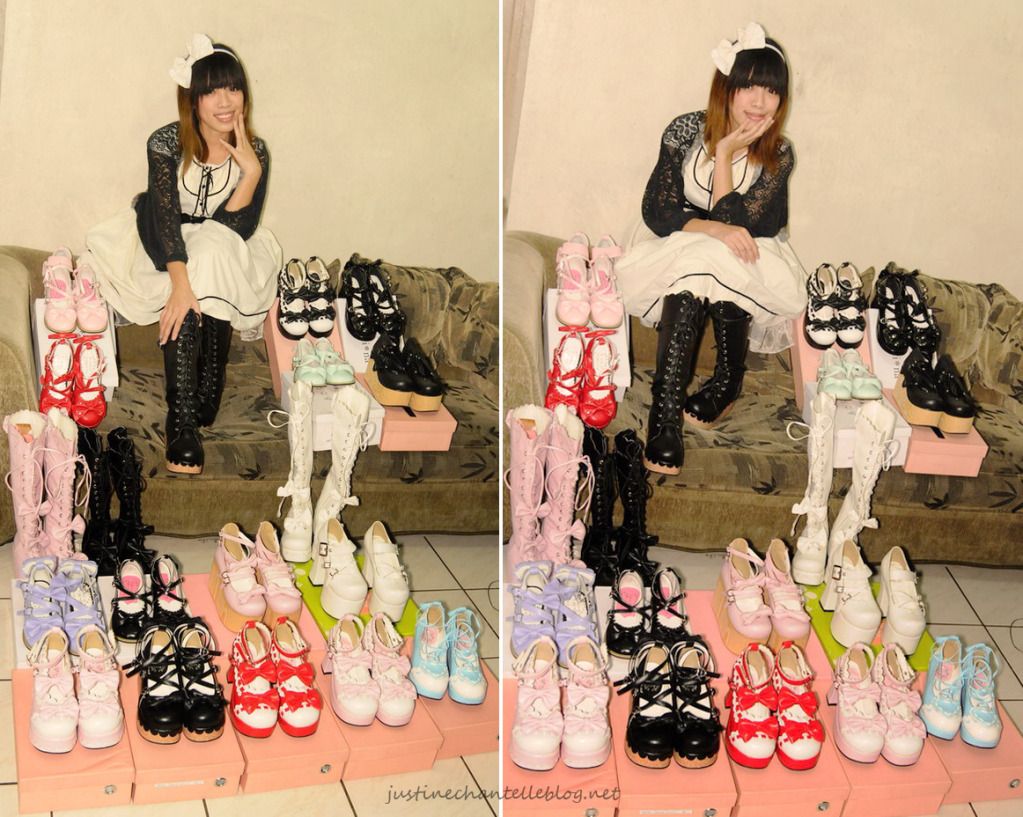 And Mr.Tiu, manager of Royal Cosplay, allowed me to try one of the boots. I can't move pretty much because I fear I might ruin the pair. But woooo! Shoe paradise! 8D
Aside from being their ambassador, they also asked me for a partnership. I'm now an authorized distributor of their lolita shoes since they really want to focus on cosplay wigs. More details shall be posted in my FB page. These shoesies will also be on display on events I join in as an exhibitor. Another to watch out for!
Visit Royal Cosplay in Facebook!