I won't be posting my works on individual posts since I got no time to spare. I have an event in 10 hours and I haven't even packed my things yet. Ugh.
Anyway, here they are.
This is a lavender JSK with black details as accents.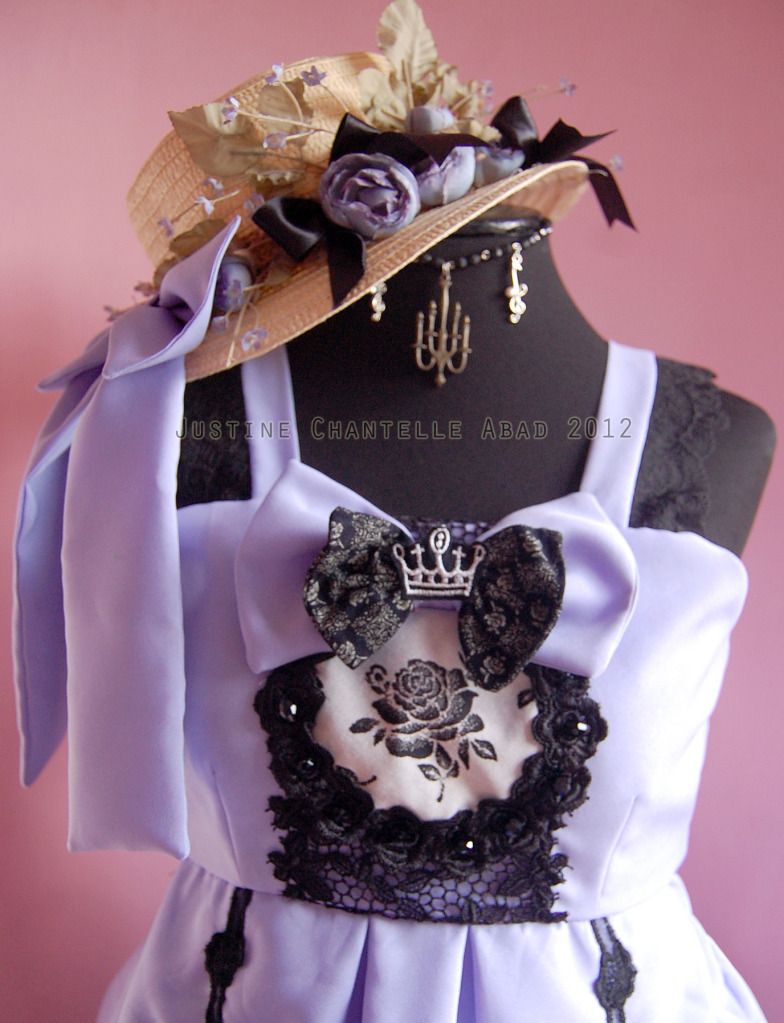 it comes with a hat and a choker.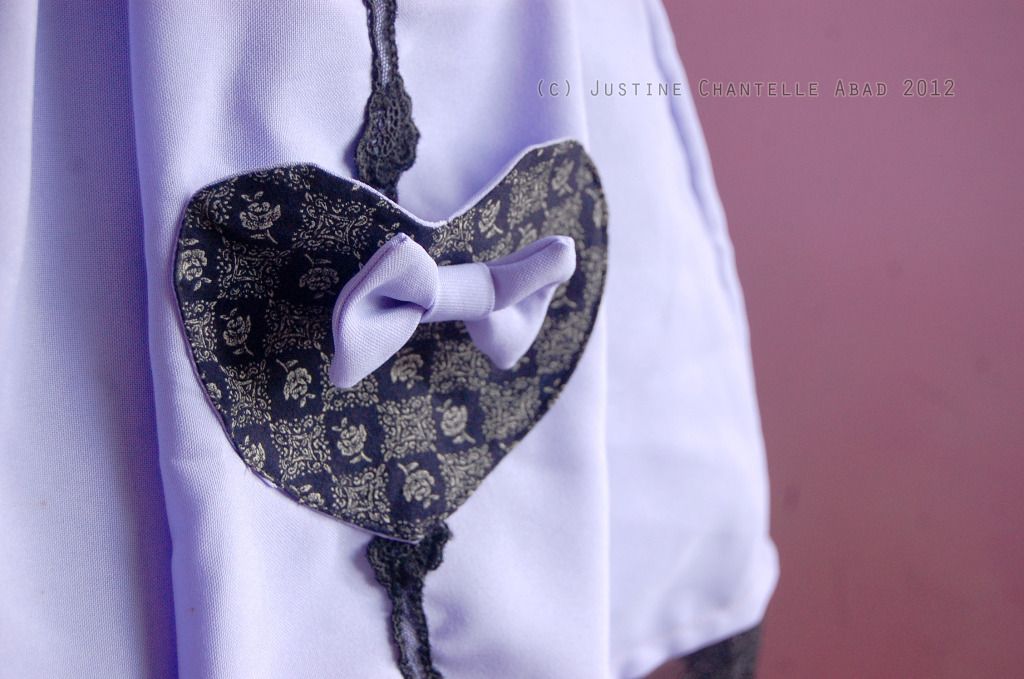 pockets are 100% functional. :)
This is my first attempt to make a dress meant for gyaru style. Of course, it still has that lolita feel but I made it shorter than normal. It can still be worn for lolita with an underskirt and a blouse though.
details <3
Also comes with a bracelet
I just finished this dress last night. It's a simple classic lolita dress with a dark touch on it. Very very wearable..
Comes with a matching half bonnet.
These will also be available tomorrow at Toycon. See you guys! <3