Just sharing some few awesome stuff I got recently. I am not really shopping a lot these days for I focused on saving up for my tuition. Still, I hope you'd enjoy the stuff I am about to share.
Handmade soap, body scrub and lip balm from my dearest friend. She sent some to me as a gift and for a review since I believe she's going to start selling her creations pretty soon. I haven't used them yet for I really treasure them. I'll post a review soon when I convinced myself. XD
Kitty glasses I scored in Ozinefest. I might have the lenses changed into ones with grades soon. ;3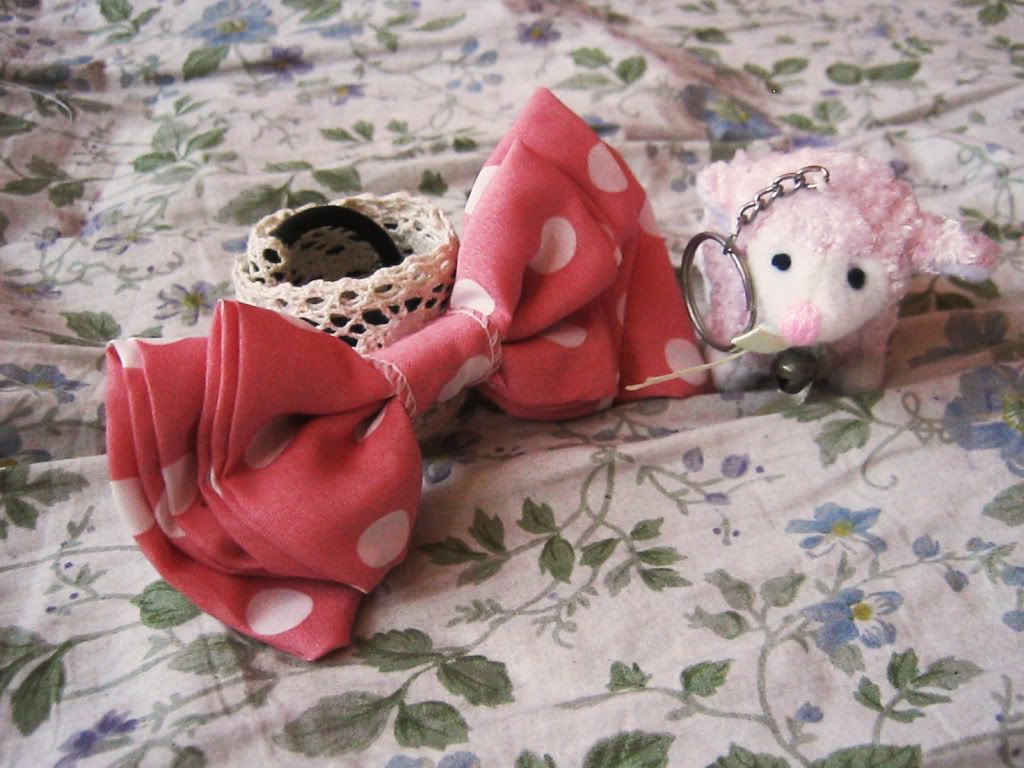 Gift from my awesome friend, Liac. It was a surprise gift when I hang with her in Ozine. Such a sweet girl.
Thrift find! Can't wait to incorporate these with my creations.
And a cute mini skirt also from a thrift shop. I need this for my everyday agendas.
Well, that's it. I'm currently hungry and sleepy so sorry for a poorly written post. Haha! ;)