Qi Lolita dress commission for my client Ms.Milli. It's my first time to do the Qi lolita style so I'm really happy to have done this project.
The dress have a separate JSK and a topper. JSK is made out of silk and the topper is made out of lace.
The JSK can be used as a basic lolita dress or simply a basic dress for any occasion.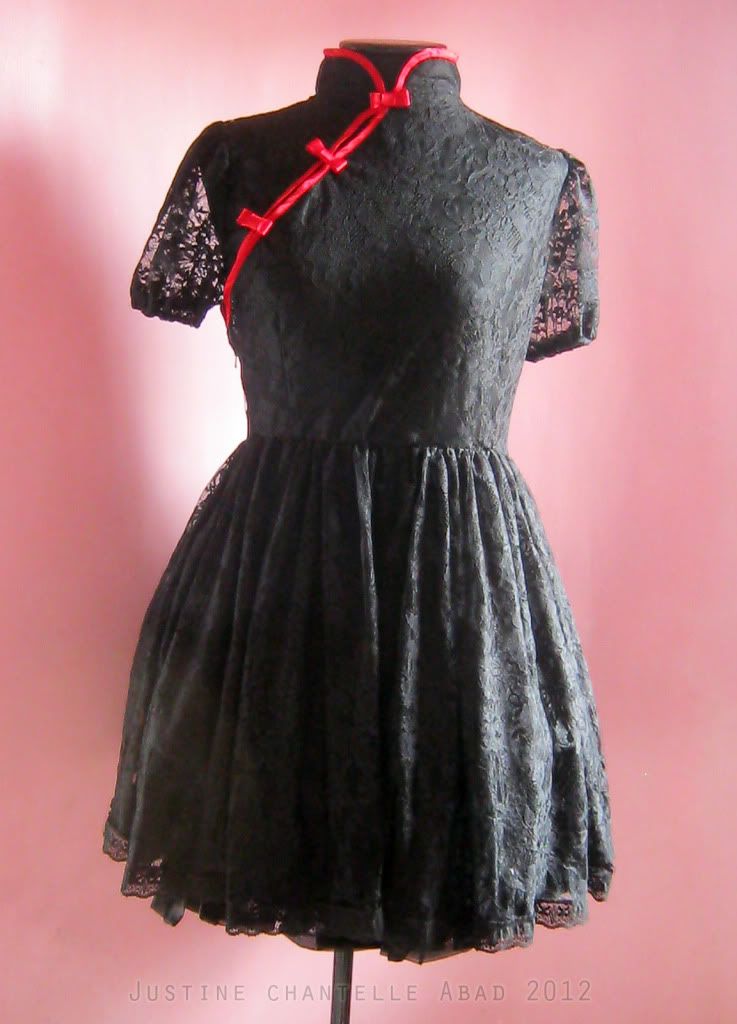 Making the topper was a bit tricky for me for I haven't done this kind of neckline before and the lace is so soft that it's hard to manipulate. I'm glad though I was able to work with it.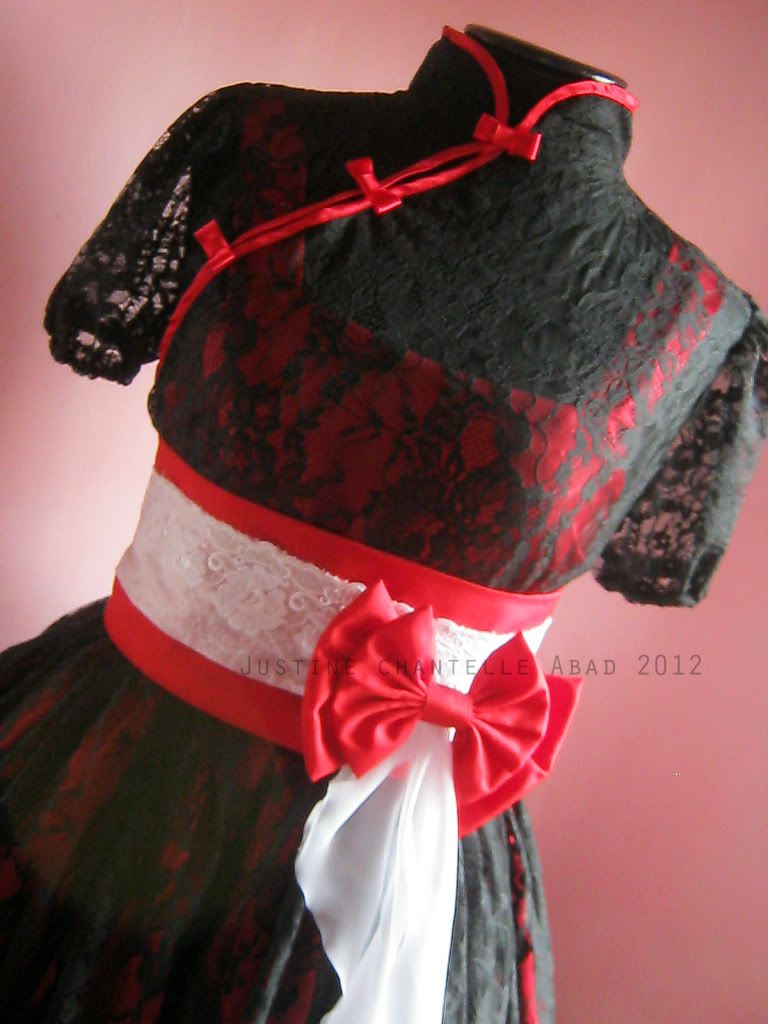 A close up of the set.
And the separate obi.
Follow more of my work at
Dorotee Sweetlips
' page.