Here is the Alice Steampunk dress my friend, Caz, commissioned me. This is one of the many amazing costumes that was used in the game itself. Too bad though I am not really a fan of games with gore. I'm a little jumpy by nature so.. haha!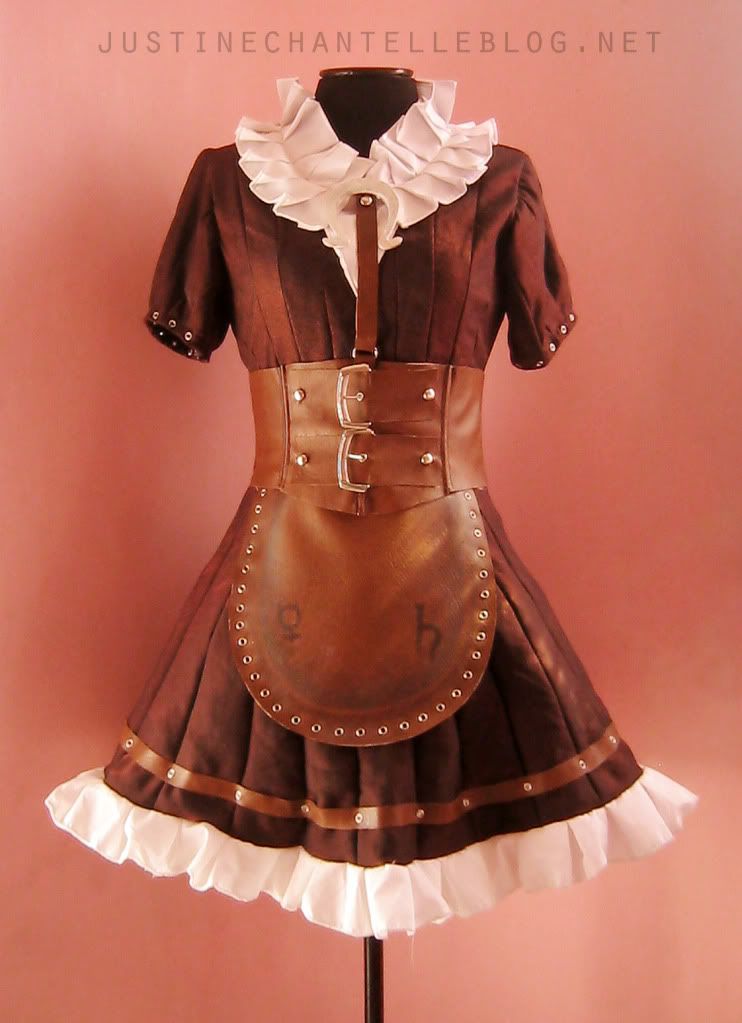 Base dress is made out of suede and polyester.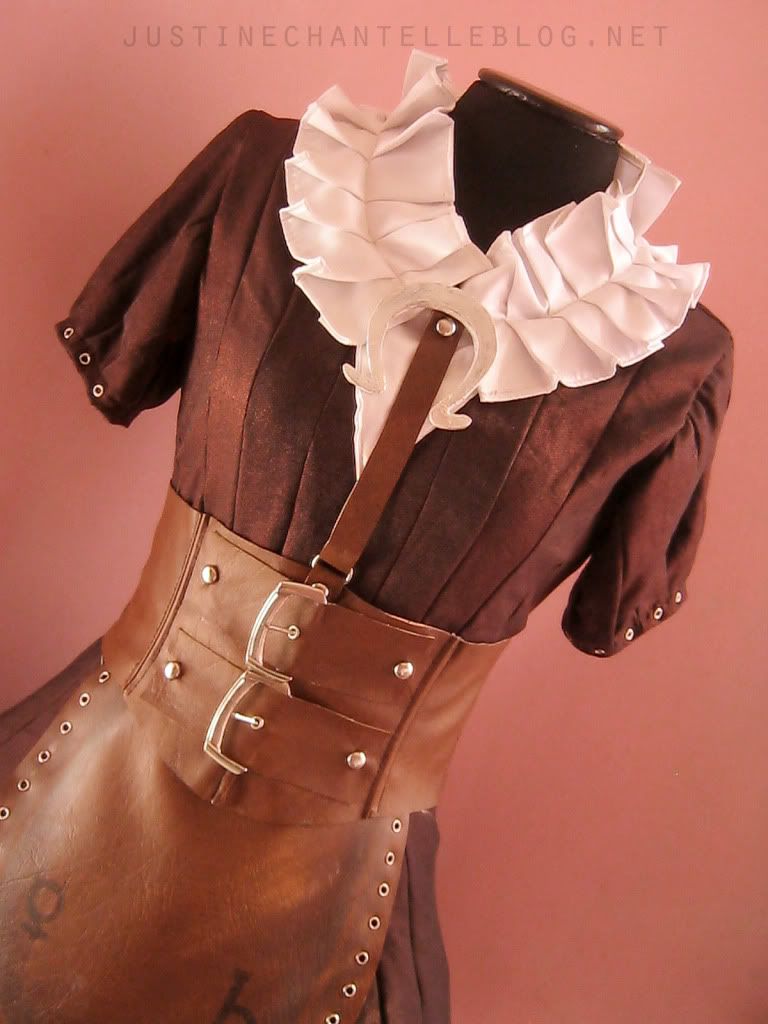 Corset belt and apron is made of leatherette and has plastic bones. I think this is my favorite part.. not only because it was my second time to make a corset but I sewn the pieces together by hand. My portable machine can't handle it's thickness so yea, I got no choice but to hand sew it.
Small belts for the arms. I had to use contact cement (a.k.a Rugby) to glue the strips altogether.
Shameless plug! You might want to see Caz's cosplay and her make-up creations on her page,
Amadeobeloved
. She will be holding a contest once she reached 100 likes. Like like like!
Commission me? Want to follow more of my work? Send me some love in
Dorotee Sweetlips
' page!