Hello.
It seems that I can't go back to my routine as quickly as I wanted to. My responsibilities as one of the eldest in the family, as a designer/entrepreneur, and as a student kept on clashing. So many things to do, so little time..
Even so, it's a learning experience. I got to appreciate every free time I got for myself. And thanks to the non-working holiday today for the Chinese New Year, I have more time to rest even though I'm running with a cold and fever. >.<
One of my latest creations is this terno. My Aunt asked me to make a gown for her for she was one of the principal sponsors of my cousin's wedding. It was nice of her to ask me for I had never made a dress before for a wedding. And I had never made a terno before too. It was a challenging task but I grew when I did it.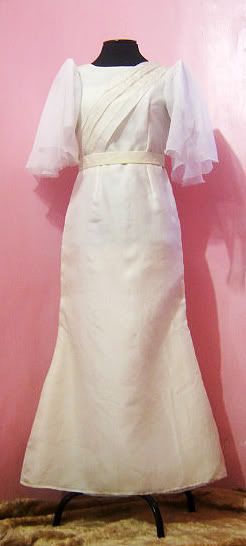 Terno made out of Pinya jusi fabric with organza as interlining and silk satin as lining. It has stylized butterfly sleeves and adorned with glass beads.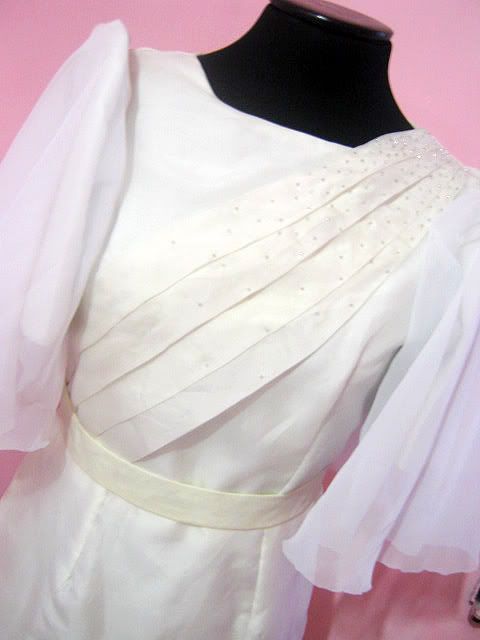 Me and Auntie during the wedding.
My whimsy works are still alive though. I would appreciate if you'd check them out at
Dorotee Sweetlips
' page.