Friday, January 27, 2012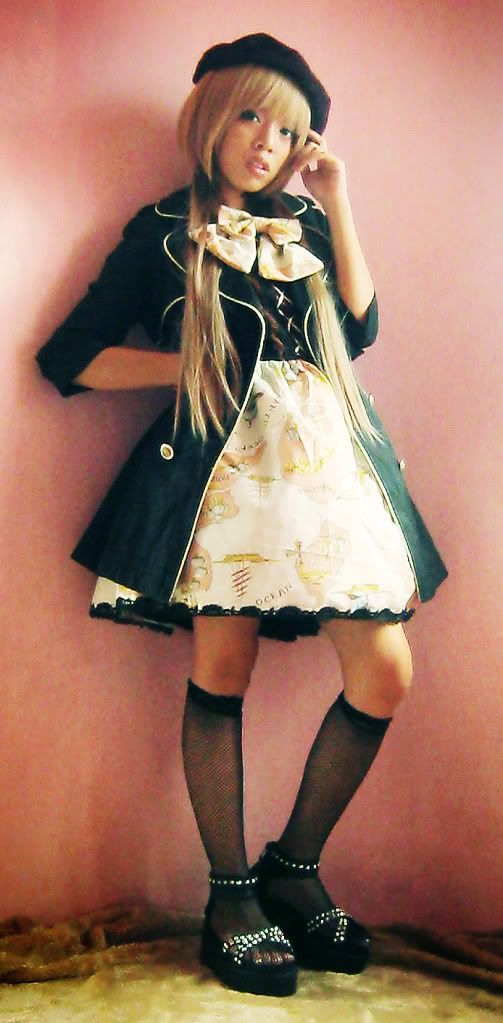 I'm having a combo sale in my
page
right now. Please check it out!
Fresh from the sewing machine.
A commissioned dress for my client, Gee. Polkadots cotton adorned with tulle lace, venise lace, and ribbon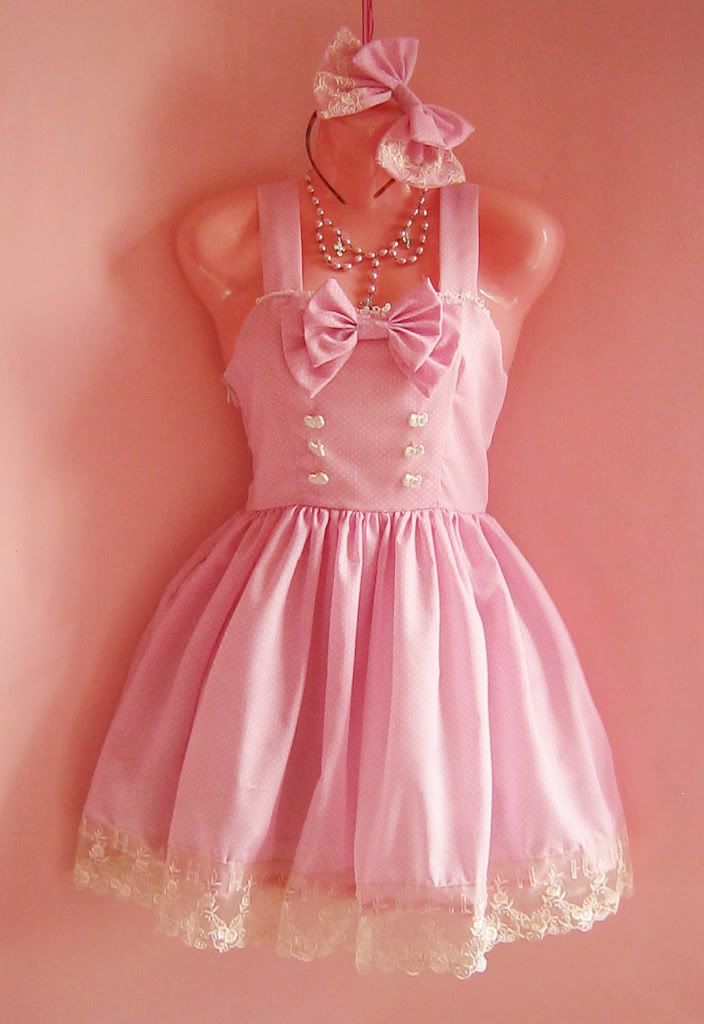 Commission me? Send me some love in
Dorotee Sweetlips
' page.

It's official. I'm depressed.

Although it's a little bit odd or childish it may seem. Yes, I'm declaring the entirity of it now here in my blog simply because I have no one and nothing else to talk about it with.. or should I say, comfortable enough? I'm still blessed though. I have my dog sitting by my side as I write this emotional masterpiece at exactly 4:13 in the morning.

I never felt so alone..

The exact feeling I am feeling right now is.. no matter how many people claim or truly care about me, nobody could actually join me in this time of unhappiness. Time is passing so fast and every people I know has a life to attend to and I am too shy to ask for a second of it. Or perhaps, I am shy because I can't bear to take a moment out of that contentment they have right now. They deserve it. And I just can't bear to demand for a piece of it. From close friends, to siblings, to significant other.. I don't have the stomach to rattle the peace.

Looking on the brighter side, I wonder. Will this grief lead me to a better output of my work? Like those many famous artists? It would be a treat though.. But I wouldn't really want to die unhappy nor would I want to kill myself.

Time.. it has been fleeting. And I wonder where will myself lead me next. I don't know what I exactly want or need. Do I just need somebody who could join me? I can't even tell if I really wanted that. I'm too comfortable here.. within myself.

It's 4:36 AM, back to work..
Monday, January 23, 2012
Hello.
It seems that I can't go back to my routine as quickly as I wanted to. My responsibilities as one of the eldest in the family, as a designer/entrepreneur, and as a student kept on clashing. So many things to do, so little time..
Even so, it's a learning experience. I got to appreciate every free time I got for myself. And thanks to the non-working holiday today for the Chinese New Year, I have more time to rest even though I'm running with a cold and fever. >.<
One of my latest creations is this terno. My Aunt asked me to make a gown for her for she was one of the principal sponsors of my cousin's wedding. It was nice of her to ask me for I had never made a dress before for a wedding. And I had never made a terno before too. It was a challenging task but I grew when I did it.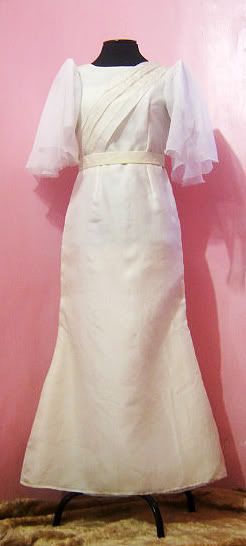 Terno made out of Pinya jusi fabric with organza as interlining and silk satin as lining. It has stylized butterfly sleeves and adorned with glass beads.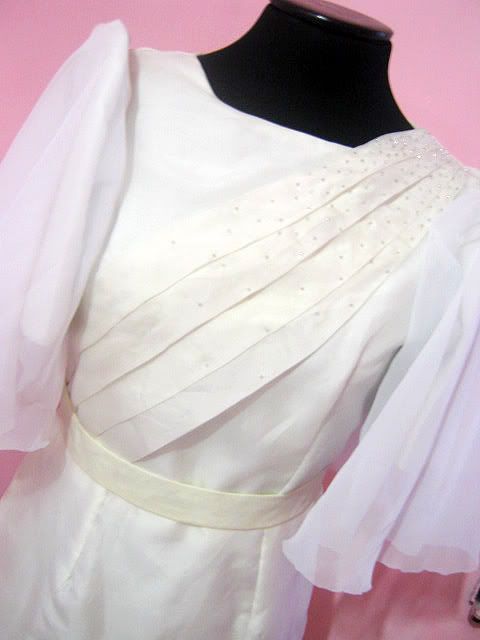 Me and Auntie during the wedding.
My whimsy works are still alive though. I would appreciate if you'd check them out at
Dorotee Sweetlips
' page.
Monday, January 9, 2012
Third set for the
Upcycled Fantasies by Dorotee Sweetlips
. The Gaia Maidens collection is composed of four nature inspired dress sets and will be be released one each at a time.
I call this set, Black Melancholia. Made out of upcycled materials, deconstructed, cut, sewn and designed by yours truly. Inner blouse is sponsored by our sister shop, Labyrinth Garden and will come with the set for free.
If you are interested in purchasing this, you may do so in Dorotee Sweetlips website. Upcycled Fantasies is a project in support of The Earth Friendly Lolita Project. 50% of the proceeds will be donated in kind to CARA Welfare Philippines.
This dress is already pre-reserved by a client and friend.
It would be really nice if you could give me some love by visiting my facebook page,
Dorotee Sweetlips.