Hello!
I'm back with a little bit brighter mood. I had my hair cut and it never felt so good to be actually different. This year has never been that good to me. But I still consider it a blessing for I know that after these, I wouldn't be afraid anymore. I consider my mom's passing as the most painful event that ever happened in my life. I don't think there will be any other that can bypass the pain I've been through.
I officially resumed to the life I loved. Today, I started cleaning up the mess in my atelier. My brother showed his utmost support to me and promised to help me move into a better workplace. While I am still waiting for that, I will take this time to release the dresses I made just before my Mama passed away. I offer my work and my love in memory of my two selves: Mama and Papa.
---------
Picnic Patches JSK. Made out of good quality cotton and adorned with venise laces and ribbons. It will be available for purchase at
Dorotee Sweetlips'
site.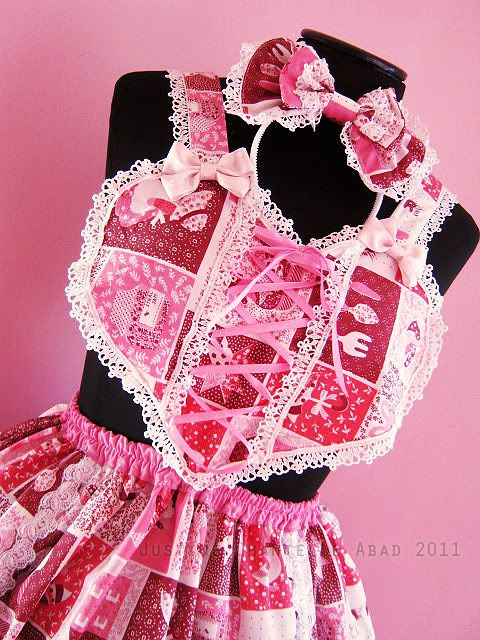 Please like
Dorotee Sweetlips' facebook page
and spread the love.