I guess it's fate. Everytime I feel like I've grown out of lolita, things happen. Things that make me fall in love with it over and over again. One of the reasons are the things, I, myself have started. It cannot help but follow me. Lolita have not only became a hobby, a fashion, or a lifestyle in my life. It also became my responsibility. Why such a strong word? Because now, there is already an
existing family
. Thank you so much for the new and old faces of The Philippine Gothic and Lolita Community for keeping this family alive even with my not-so-constant presence in the community. Thank you.
Last Saturday, our family celebrated it's two years of love and friendship. Just another day of pure clean fun. I really must make it a goal to arrange a better event for these girls next time. Everyone was just so supportive to each other. I love them.
Sushi c/o Meidolls Cafe.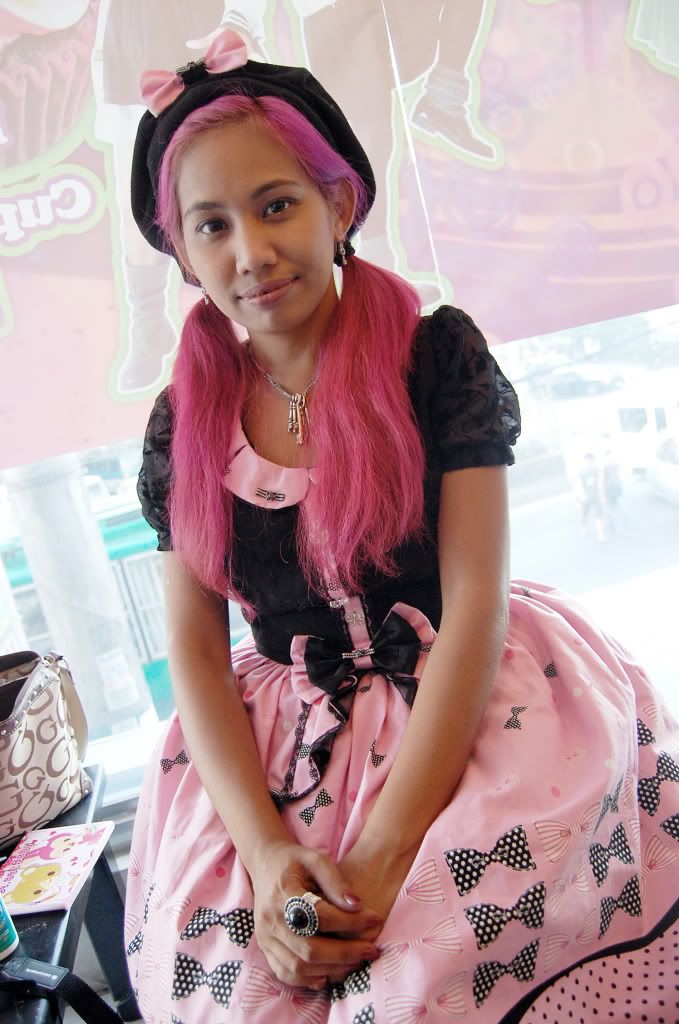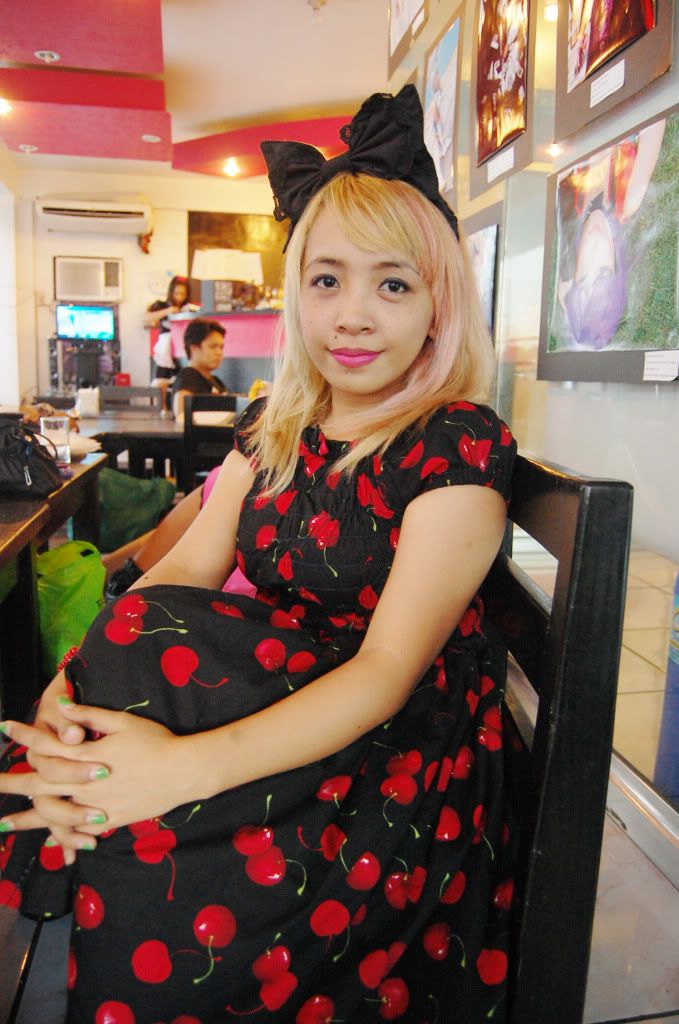 Gerr and her friend. It's a delight to see her there. She has always been supportive to me and my work. <3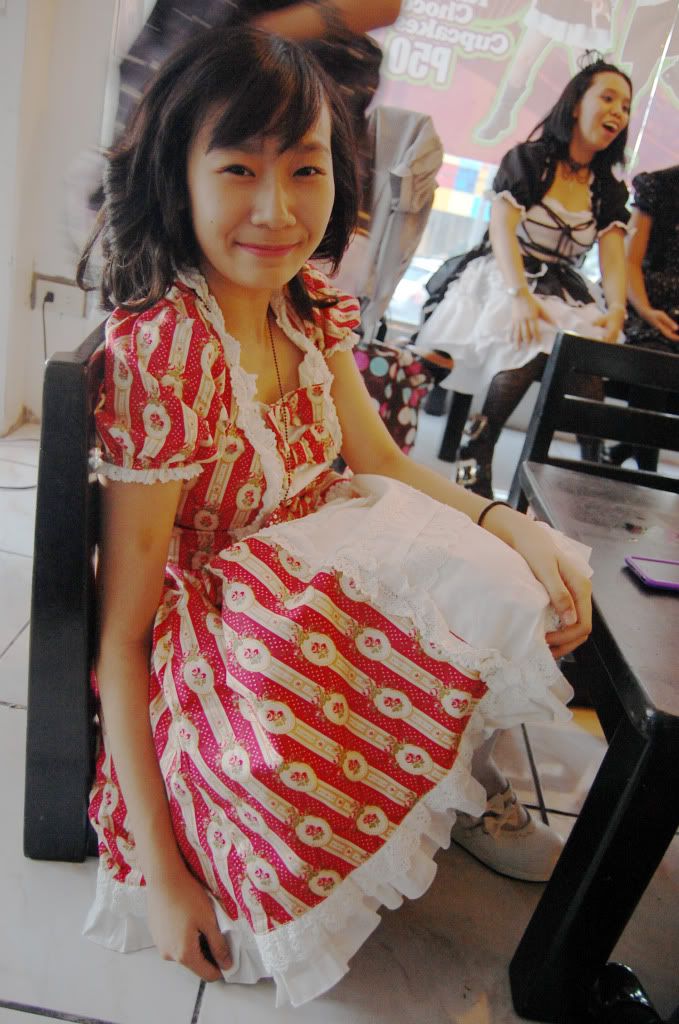 Who wouldn't love?
Dress: customized | Stripey blazer: thrift | Pillbox hat: handmade | Pumps: customized