Today, I just made a decision to focus on my true goals and set aside things that is of lesser value to me. As much as I wanted to do each and every one of my plans, projects, etc, it's time to grow and weigh things. I need to pay more attention to long-term activities now than to those that can only give my work 15 minutes of fame. I am young and I easily get distracted with bits and bits and chunks and chunks of limelight but I thought, is this what I really want to be?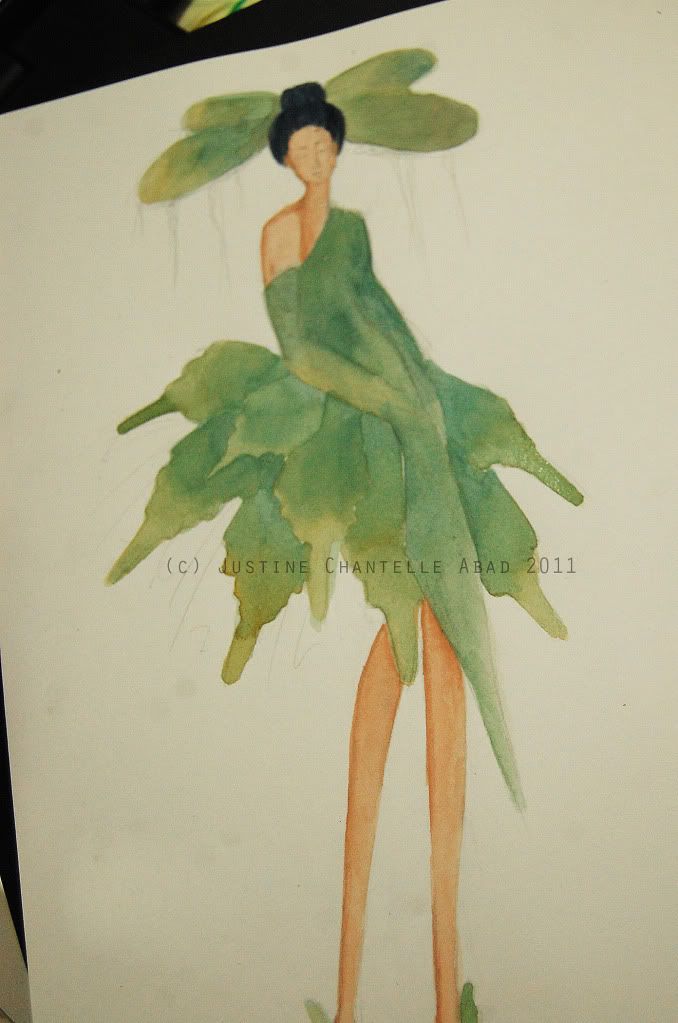 unfinished illustration by yours truly, Justine Chantelle
I have to set my priorities straight. It doesn't matter now if it means letting go of many things that distracts me. And though I hate to mention it, it includes the starting point of this all: Lolita. While it has opened my eyes to my interest on fashion designing, I realized now that it has kept me imprisoned and trapped with all the elements that completes it. I still love it. It will forever be part of my youth, my younger self. But having true love for it doesn't mean it will be the only thing I can do. It's still too dressy to be considered usual but whether you agree or not, it's not as uncommon as it was in the beginning. I am letting some of it go because I want to innovate. I want to create my own brand.
My mentors in school have asked me to focus completely with my education by attending school 6x/week. Although it would be a total mess with my current schedule, I had to do it. I know they know the best for me. I am currently under intensive training and learning for a competition they have asked for me to join to represent the school. I am going to be busy until half of next year. Alleluia! May the heavens be with me.