I'm supposed to be in bed by this time but this is what happens when you procrastinate a lot. You end up doing everything on the last minute. :|
Anyway, here are my designs for the winners of my giveaway last month. It's still for approval but I'll work on them next.
Polkadots ensemble for Key Bobadilla.
Alice inspired ensemble for Suok Jiuan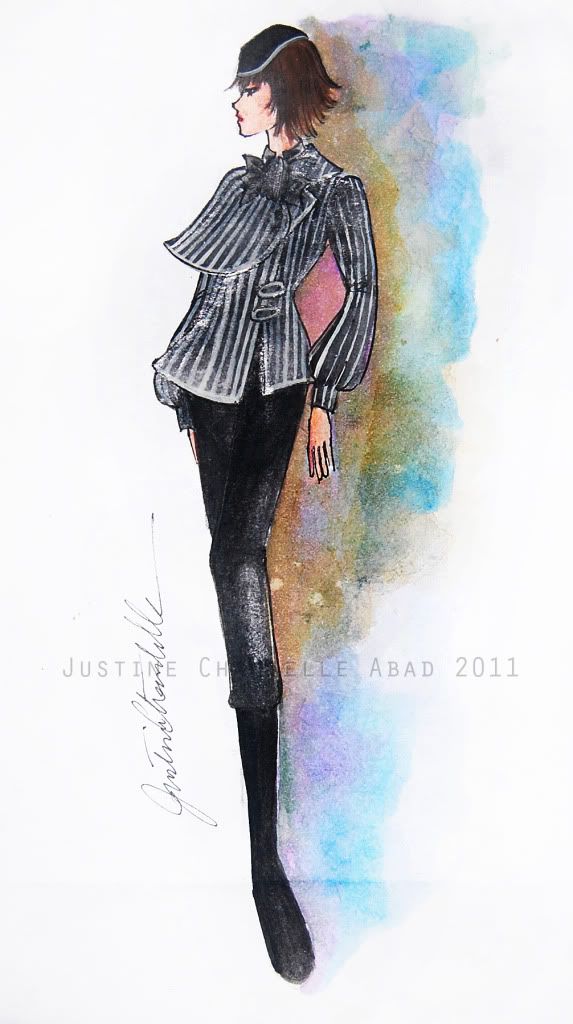 Jack inspired ensemble for Caz Buss