Paid a visit to the annual anime convention, Cosmania, yesterday. I arrived late so I missed a lot of my friends. Still, it's still worth a visit since I got to hang out with my old friends which I haven't seen in ages. I miss the old times.
Would you believe that this outfit is 90% thrifted? Yes it is.
Red Velveteen dress, Cream lace coat, White floral pantyhose, Red doll shoes - THRIFT | Dying roses barette -
Toxic Kitty
| Carriage Necklace - local market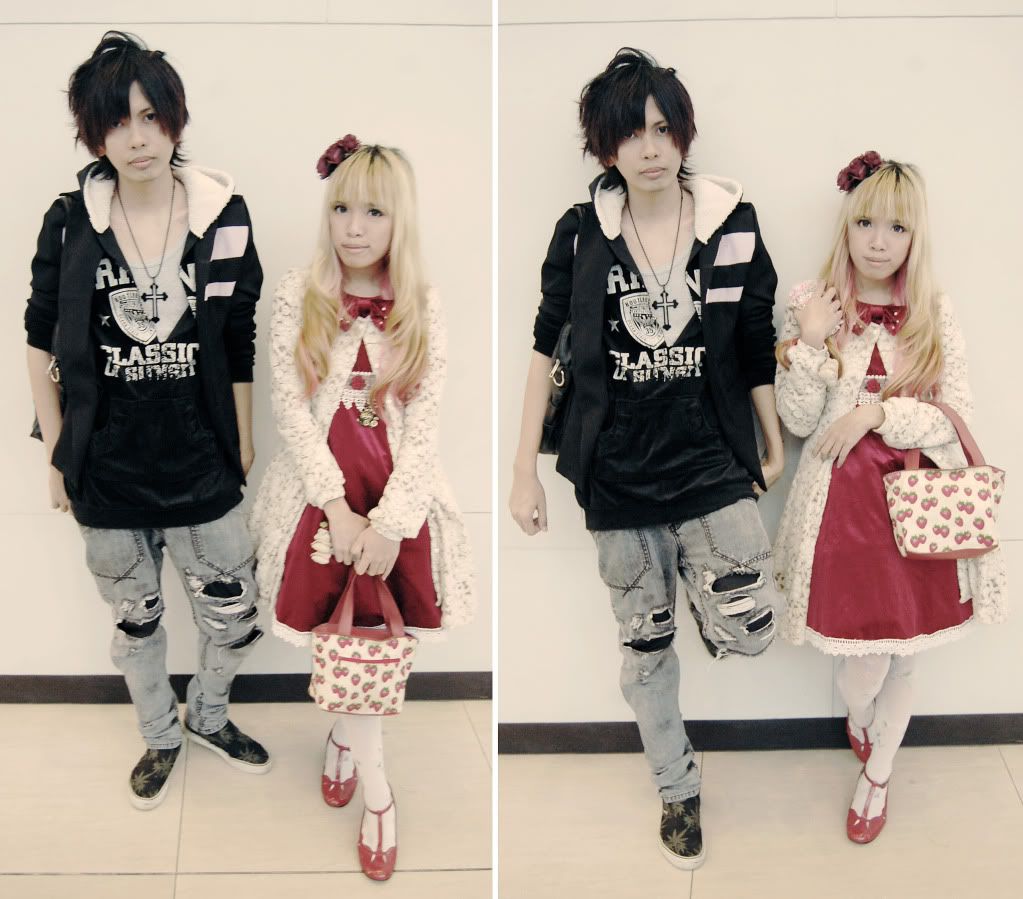 Say hi to my best bud, Amaru. I can never get closer to any guy than it was with him without malice. Again, I miss the old times when 90% of my friends were men. Men don't usually settle with prolonged drama, but only clean fun. Old times.. old times..