It has been raining like crazy since yesterday. We've been hit by a horrible typhoon and I even saw in the news that two more storms are coming within this week. Talk about ruining your schedule. >.<
Anyway, because I got nothing I
want
to do (I still have loads of commissions I need to sew and I haven't finished my designs for some clients.), here is a little photography feature of one of my favorite people. She goes by the name, Opheliac. A muse who rocks the fine line between being modern and romantic. Without effort, should I say.
The photos were taken by me sometime last June. She's wearing clothes from the shop I am part of,
Labyrinth Garden.
I find it very easy to shoot with her because the camera loves her so much. She just look good in every picture. And her personality just shows in every shot. If I were a man, she would definitely be my type. lol :))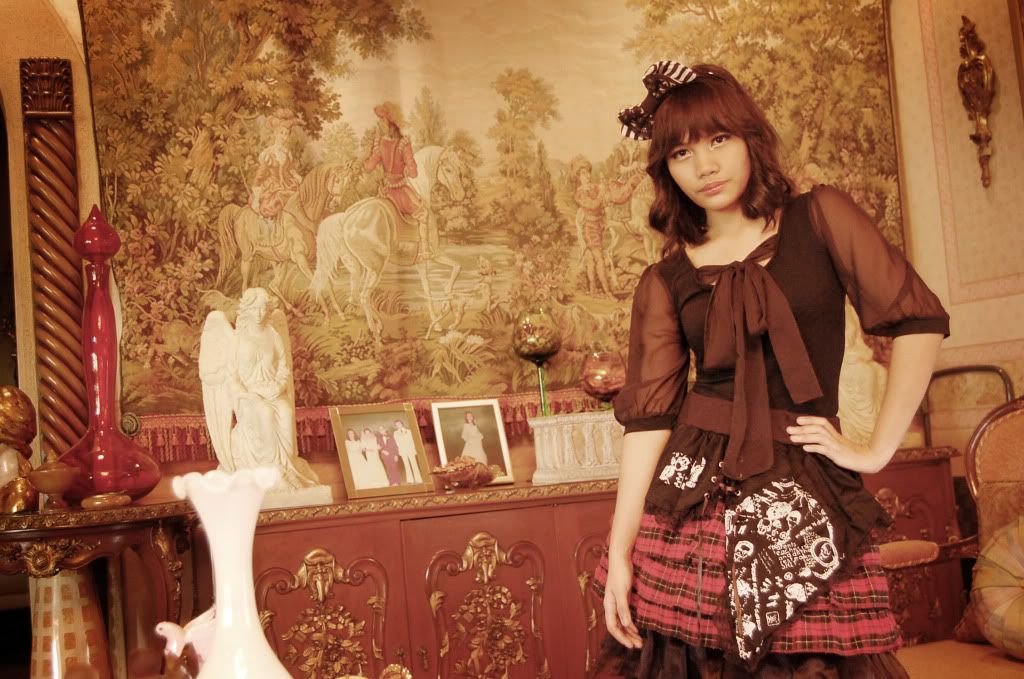 You may know more about her in her
blog
and please also visit
Labyrinth Garden.
Thanks for reading!